One of the biggest issues people have with requesting a visa is the time it might take. Usually, when you go to the Indian consulate, you need to spend a good part of your day applying for the visa. As you can imagine, there are many other people trying to apply, so the process could take a while.
If you are traveling for business you're probably more pressed when it comes to time. If you think you will need your visa for India but won't have the time to deal with going to the embassy, you've come to the right place. An Indian business visa is simple to obtain. All you have to do is use iVisa, and you won't have to go to your local Indian embassy.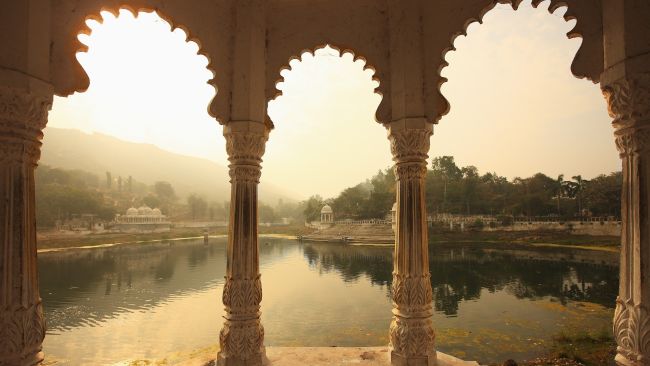 Frequently Asked Questions (FAQs)
Am I eligible for an Indian Business eVisa?
It depends on your nationality. To check your eligibility, please click here, select your country of origin and India as your destination.
What is an India Business eVisa?
The India Business eVisa is an official document permitting entry into and travel within India for business purposes.
How long can visitors stay in India with a Business eVisa?
The maximum stay in India with the business eVisa is 180 days in Total and it grants you Multiple Entry. Remember that these are the conditions for the business visa.
What business activities are allowed under the Indian Business eVisa?
You are limited to the following business activities:
Setting up an industrial/business venture.
Sale/purchase/trade.
Attending technical/business meetings.
Recruiting manpower.
Participating in exhibitions, business/trade fairs.
Expert/specialist in connection with an ongoing project.
Conducting tours.
WHAT DO I NEED TO APPLY FOR AN INDIA BUSINESS EVISA?
You will need just the following:
Applicant Photo

Passport Personal Details Scan

Last Page of Passport (if applicable)

Invitation Letter

Business Card
How long is the India Business eVisa valid for?
The Business eVisa expires 1 year after issued..
What is the processing time of an India business eVisa?
For the processing time of a visa three options:
Standard Processing – it is the most commonly used option, probably because it is the cheapest. Your visa application is processed within 5 days for USD 157.50 (service fees included).

Rush Processing –This option is ideal for people who need to obtain a business visa in a short time. If you apply for a business visa and choose this option, the processing lasts only 3 days. Just as you may expect, it is a bit more expensive: USD 187.50 (service fees included).

Super Rush Processing – with it, your visa will be in your inbox in a maximum of 2 days. Price for this type of processing time is USD 222.50 (service fees).
Click here to begin your application.
How long does it take to apply for an Indian Business eVisa
You just need to fill our simple application form, and this will take you less than 10 minutes. We take care of the rest of the job for you to obtain your eVisa.
How can I apply for an India Tourist eVisa?
As said above, the application form is really easy to fill in and it consists of three steps:
The first step will ask you to fill in your general information. You also need to choose the processing time from the options mentioned above.

The second step will ask you to revise step one and make the payment.

The last step consists of a questionnaire and a photo upload. It is at this point when you need to upload your passport scan and a copy of your business card. Other documents may be required as well, but it depends on individual circumstances.
Click here to start. After you are done, submit your form and wait for your visa to arrive. In case you need assistance filling out your application, iVisa.com has a fantastic support service that you can call 24/7.
What happens after I have applied?
Once the application is done, you just need to wait for your eVisa to be sent by email. No need to deal with the embassy. We do it for you so you don't lose valuable time.
What can I do if I make a mistake in my application?
It is important to know that if we already submitted your application, changes are NOT possible. So, if this is your case, please contact immediately one of our customer support representatives.
Is it safe to use iVisa to get my India Business eVisa?
Many people think that online information leaks and that their personal info is at risk of getting into the wrong hands. However, that is not the case with iVisa.com since we provide maximum safety for your personal data, confidentiality, and we invest a lot in the security of our database. Your personal information could not be safer. You can check what hundreds of happy customers say about us here.
I have more unresolved questions, where can I find more info?
For a faster resolution click here and start chatting with one of our customer service representatives. Alternatively, you can find more info and FAQs here.