There is no other country like mystical India. Colorful traditions and delicious food welcomes visitors on every trip.
But before you can travel there, you'll need to learn about the India Business Visa types.
If you applied for an Indian visa before October 6, 2021, that visa will no longer be accepted by the Indian authorities. You'll have to apply for a new India Business Visa. But don't worry, below we'll explain everything you need to know about this document. We'll also share some wonderful places you can visit in India to make your experience even more memorable!
India Business Visa Types - Check out our FAQs to know everything you need for your trip to India.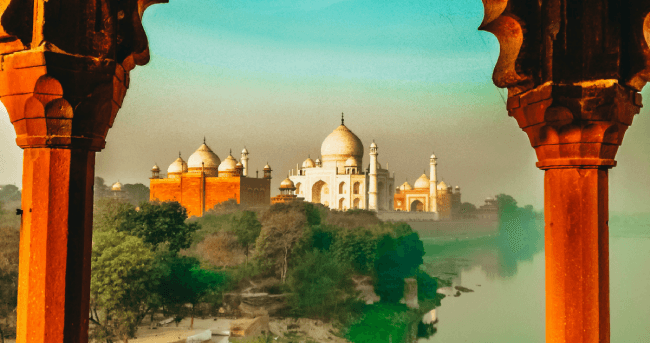 Frequently Asked Questions
What COVID-19 requirements should I consider before traveling to India?
Travelers may need to submit a negative PCR test result upon arrival. The test cannot be over 72 hours old. Quarantining for 7 days may also be required.
You can stay up-to-date on the changing COVID-19 requirements on our product page.
India Business Visa Types - Our product page is regularly updated. We recommend you stay tuned.
What is the India Business Visa and how do I apply for it?
The India Business Visa is an official travel authorization that allows visitors to enter India for business purposes. It's processed fully online and has a validity of 1 year after issued. You can use it to enter the country multiple times. Each stay cannot exceed 180 days in Total.
To apply for it you just need to complete these three simple steps:
First: Using your personal information, fill in the form at iVisa.com and select the processing time and fee that you prefer.
Second: Make sure that all the information entered is correct and pick a form of payment. We accept both credit and debit cards.
Third: Upload all the required documents and apply.
India Business Visa Types - Use your India Business Visa to recruit manpower in India.
Which documents do I need to apply for the India Business Visa?
Not many! To apply for India Business Visa you'll need:
Applicant photo.
Scan of passport information page.
Last page of passport (if applicable).
Invitation Letter from an India-based company or business card.
India Business Visa Types - Let us help you with your India Business Visa.
What are the processing times and fees for the India Business Visa?
We have different prices depending on how fast you want to receive your India Business Visa.
These are the three options:
Standard Processing:

5 days

for

USD 132.99

Rush Processing:

3 days

for

USD 192.49

Super Rush Processing:

2 days

for

USD 234.49
India Business Visa Types - Are you in a hurry? Use our Super Rush Processing!
Is iVisa.com trustworthy?
Of course! We have strict security measures in place to keep all your information safe. We've been processing travel permits for a long time and have served thousands of other travelers along the way. We can help you with your India Business Visa.
India Business Visa Types - Head over to our user reviews section to read what our previous customers have said about our services.
I still have my doubts. Where could I find more information?
Get in touch with our customer care agents! They are easily reachable through our website and are available 24/7 to answer any questions. Do you want to know more about the India Business Visa Types, contact them!
iVisa.com Recommends
If you're looking to visit the most amazing beach destination in India, you need to check out Goa.
This region has 30 different beaches and the most dynamic nightlife. There's not enough time to see and do everything so we best get started.
One of the best ways to arrive in Goa is via cruise from Mumbai. You start your holiday from the moment you board the ship and will have continuous fun until you return home. The cruise is all-inclusive, so you'll be able to relax and enjoy the journey. Take this opportunity to try traditional Indian cuisine and marvel at the sea around you.
Once you reach Goa, the fun doesn't stop. We recommend you head out to Calangute Beach, also known as 'The Queen of the Beaches.' Just from the name, you'll surely be able to guess what's coming. Fine golden sands and clear water stretch for 7 kilometers. There are plenty of guesthouses and hotels by the shore, so accommodation is easy to find. There are also great restaurants and nightclubs to keep you satisfied during your stay.
From Goa, you can find tours to all the top attractions in the area. We recommend visiting the Aguada Fort, Chapora Fort, Mangeshi Temple, Arpora Night Market, and Grand Island.