Skip the dry, heated streets mixed with bustling tourists and take a trip during the monsoon season!
Weather is on everyone's mind when traveling to a new place. Will it be cold? Is the heat going to be unbearable? Should I pack a poncho for rainy days?
You can only book your vacation in advance with the expectation that Mother Nature keeps to her climate averages. Either way it's a gamble since nature doesn't like to schedules.
But if you know the climate of a region and patterns it runs every year, you can either chose to avoid such bad weather or prepare to enjoy it. One thing is for sure: you'll need a passport and India visa to get there, rain or shine.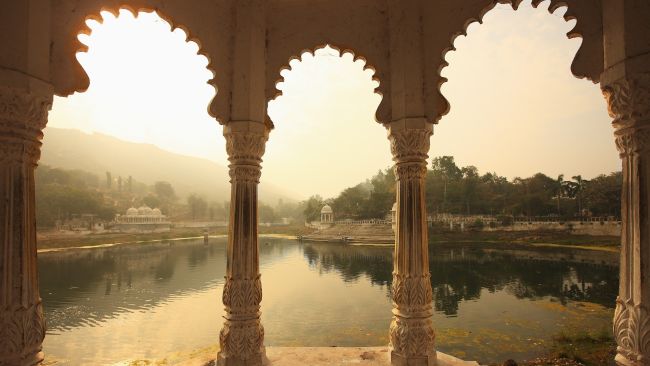 Now if you are someone who doesn't mind rain and likes cloudy days, traveling to India during the monsoon season is prime time for you! It's truly a marvel at how it even begins. Thanks to elevation in sharp contrast with the Himalaya's, a low ridge of pressure sets in over the country and can't lift over the mountains.
Moist, warm air from the sea jets north and continuously feeds the region. Starting around the first of June, the southernmost regions of India begin to see rain with the rest of India following suite by July. It typically ends sometime in September and October depending on nature's mood.
For those of you questioning whether or not to travel during the seemingly endless amount of rains which flood the lands periodically, there are a few things to keep in mind:
Tourism is down. Not everyone is adventurous and willing to be soaking wet at different times during the day. So, as a result, crowds are much more bearable at popular attractions.

Cheap airfare. Nowadays that phrase doesn't surface often and can get a few chuckles out of the average traveler, BUT, flights to India during the monsoon tend to be a lot less expensive. If you can brave some raindrops falling on your head, book now!

Landscapes and more locals. The beauty of nature is in full bloom during the rainy season and locals come out of the woodwork! If you're the type of person who cherishes rich colors and vibrant landscapes, this is a golden opportunity. Plus, the chances of seeing how the people live and getting a chance to interact with them increases tenfold!
Pack a poncho, don't worry about your hair and head to India during the wetter season. It's magical.