The current security situation in Afghanistan is critical. Therefore, nearby governments have taken action to safeguard Afghan citizens. We can confirm that the Indian government has implemented a new emergency visa that will help Afghan travelers arrive in India as soon as possible. The India e-Emergency X-Misc Visa is available for anyAfghan travelers who need to leave Afghanistan.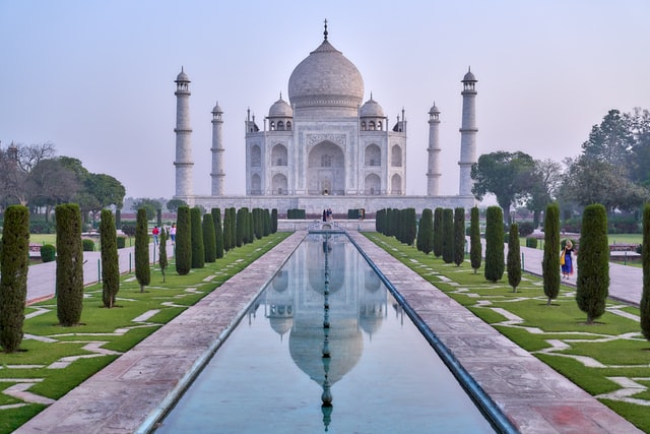 The process is digital, so all you need is an Internet connection to start. Continue reading to know more about the India e-Emergency X-Misc Visa cost.
Frequently Asked Questions
Is a vaccination required to enter India?
No! You don't need a Covid vaccine to enter India. Still, follow the health protocols to stay safe and healthy.
Let us help you with the India e-Emergency X-Misc Visa cost.
Is a PCR test required for India?
Currently, the Indian Government requires incoming visitors to have a negative result from a Covid test taken within 72 hours of arrival. Check more information with iVisa.com.
Is a quarantine required?
It will depend on the country you come from. Health authorities in India will advise whether you need to quarantine or not.
Keep learning all about the India e-Emergency X-Misc Visa cost.
What is the e-Emergency X-Misc Visa, and how do I apply?
The e-Emergency X-Misc Visa is an official document that allows your entry to India. It's only available for Afghan citizens.
The validity of the visa is 6 months, and successful applicants can't work in India under this visa.
For the process, see what you should do:
Respond to the questions on the online form and select a processing time.
Check your details and pay with a credit or debit card.
Attach any required documentation, if applicable.
We can provide information about the India e-Emergency X-Misc Visa cost.
What are the processing costs?
Standard Processing option - The cheapest alternative if you're willing to wait a regular time.

USD $101.99

-

5 days

.
What must I have to apply?
If you want the India e-Emergency X-Misc Visa, make sure to have these items:
Applicant photo - The photo must measure 2x2 inches. The file size should be under 1 MB.
Passport - Show us the details page.
National ID card.
Proof of residence in Afghanistan - if applicable
Proof of occupation - if applicable
Email address - We will send all you need electronically.
Payment method - Pay for the service with a credit or debit card.
Let our team support you with the India e-Emergency X-Misc Visa cost.
Am I safe at iVisa.com?
For sure! We have been in the market for years, and we know how to manage any electronic visa you need. We can provide all the details about the India e-Emergency X-Misc Visa cost.
Where could I find more information?
Communicate with our customer care agents, who can help you day and night. We can solve your doubts about the India e-Emergency X-Misc Visa cost.
iVisa.com Recommends
Start your Indian experience in the famous Agra Fort built in 1565 by Emperor Akbar. The architecture is a mixture of Hindu and Muslim influences. It's only two kilometers away from the Taj Mahal, and you can enter through the Amar Singh Gate. On the inside, you can check two interlinked buildings, Akbari Mahal and Jahangiri Mahal. Explore the Khas Mahal and the Anguri Bagh, a Mughal garden with fountains and channels. Don't miss the Musamman Burj tower that functioned as the prison of Shah Jahan in his last days.
Continue with Periyar National Park and Wildlife Sanctuary. Founded in 1934, the park has species like Indian elephants, wild boars, otters, and 20 Bengal tigers. If you're into birdwatching, this is the perfect place to check darters, hornbills, and kingfishers. We recommend taking a lake cruise or jungle walk to see what else the park has to offer. Also, taste the local tea or coffee and visit the nearby plantations. We know you will find exciting activities around this marvelous park. India is the perfect destination for you.