All Indian citizens residing in another country for purposes of work, higher education, or on a short-term visit for holidays or business, are advised to register themselves with the Embassy of India in the country of destination. Continue reading for more information.
Registration with the Embassy of India will facilitate any measures that need to be taken in a situation of emergency or if such a need arises.
India nationals can register by contacting the Indian Embassy on the website of their destination country, and should also not forget to apply for the appropriate entry documents by checking the convenient visa checker tool.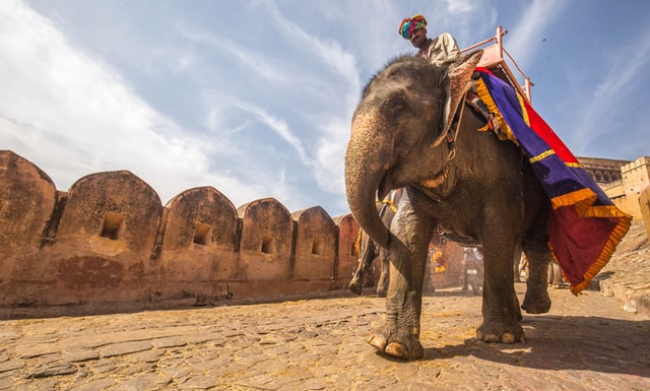 What Is the Embassy Registration for India?
Registering with the Indian Embassy before traveling overseas has many benefits. Most embassies offer similar services regardless of your home country.
Staying safe
By registering with the embassy, you inform the government that you are in another country. Your embassy will know where you are and whether you are safe if a dangerous situation arises at your destination, such as a natural disaster or a terrorist attack.
Receiving important travel updates
Upon registering with the Indian authorities, you will receive automatic public notice alerts about emergencies, restrictions, and other news. As a result, you will be able to plan your trip better and take precautions if needed.
Keeping in touch
Registration with the Indian authorities involves giving them your contact information. Consequently, you can be easily contacted in case of an emergency back home.
Who Should Register at the Indian Embassy?
Ideally, all travelers should register themselves at the Embassy of India in their destination country, in case of emergencies or other important matters. This includes but is not limited to:
Short-term travelers.

Business people.

Students.

Immigrants.
How to Submit the Indian Embassy Registration
Generally, registering with an embassy is a quick and easy process. The easiest and most convenient way is by using the online registration form on the community affairs page of the Indian consular services of your destination country.
For example: You are traveling from India to Washington D.C. in the United States for business and have obtained the appropriate visa. Simply go to the website of the Indian visa services in the United States and fill out the form.
You will be asked to provide the following information:
Personal details, such as your name, date of birth, and passport information.

Details and purpose of your trip.

Emergency contact details.
Updating your details at the Embassy of India
Upon registration with your embassy, you must notify them if any of the following occurs:
Your contact details have changed.
Your civil status has changed.
You are returning to India permanently.
External Links to the India Embassy Websites in Other Countries
The following list shows external links to the most common Indian nationals consular service pages:
America
Africa
Asia
Middle East
Europe
Oceania
Questions about the Indian Embassy Registration?
If you can't find the correct registration page or would like to ask more questions about the travel documents needed for your destination country, please contact our customer service team via online chat or email [email protected]. Our experts are available 24/7 to assist you.