Biometric information makes applying for an electronic visa a lot faster and easier. We are happy to announce that India has chosen 8 new cities around the world and opened biometric facilities so that all tourists who wish to travel to India can do so with less time and effort. As a result, tourists who plan to go to India can register their biometric data in Ottawa (Canada), St. Petersburg and Vladivostok (Russia), Brussels (Belgium), Munich (Germany), Budapest (Hungary), Oslo (Norway), and Zagreb (Croatia).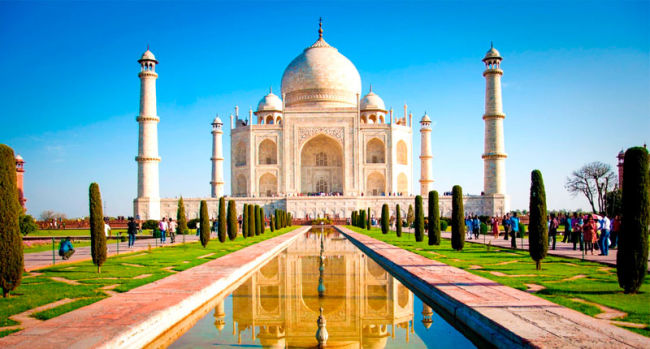 The facilities mentioned above will be adequately equipped so that all travelers can leave their biometric information. As a result, they will not have to do it when they arrive in India. It can take time, and standing in line is no fun for anyone.
What is biometric information?
If you have no idea what biometric information, then let us clarify that for you. Biometric data is the kind of information that can help identify you. We are talking about a digital photograph, your fingerprints, and your signature. Basically, a facility of biometric enrollment will take your picture, scan your fingerprints on an electronic device, and it will ask you to leave your signature on a digital pad.
When you arrive in India, you have to go through that process anyway, so is it not better to do it in your country of origin and on your own time? Because that is what those facilities are doing. Instead of standing in line at an airport in India, you can just pick a day while you are in your country and have your biometric data collected. When you arrive in India, you will skip that step, and you can get out of the airport faster.
India has 178 diplomatic missions all over the world, but at the moment, only 152 of them provide the possibility of biometric enrollment. With these 8 new facilities, the Indian Department of Immigration is getting closer to equipping all its diplomatic missions with the means of collecting biometric data. In consequence, fewer and fewer travelers have to provide their biometric information at arrival in India.
The implementation of electronic visas in India started in 2014, and since then, more than 160 nationalities became eligible for such a document. The measure has increased tourism in India, and as a result, almost 1.7 million people crossed the Indian borders for tourism purposes in 2017. India issues electronic visas for tourism, business, and medical purposes. The first two permit a double entry and a 60-day stay, while the India Medical e-visa allows a 60-day stay, but it grants a triple entry. All eligible applicants should submit their India e-visa request at least four days before departure.
The bottom line is that India has moved pretty fast as far as electronic visas are concerned. They managed to have one of the highest numbers of eligible nationalities for an electronic visa, and now they want to introduce biometric enrollment in almost all their diplomatic missions. All the other countries that adopted the electronic visa system would do better to keep up.