If you want to visit India for tourism, you can opt for the India Tourist eVisa. However, for purposes such as business or medical, you must apply for another type of visa. The India Tourist Visa duration could be three options: 30 days, 1 year, and 5 years. It will depend on your plans in India and your budget.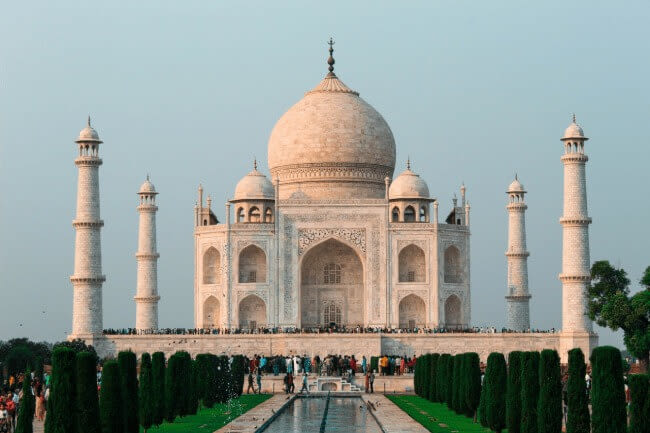 Luckily, iVisa.com can help you with the digital process. Enter our platform, complete a simple online form and wait for your travel document. We can help you with this travel requirement or any other to other destinations. We can tell you more about the India Tourist Visa duration.
Frequently Asked Questions
What are the COVID-19 guidelines in India?
There is no need to have a COVID-19 vaccination certificate to enter India. Still, it can help you skip the testing requirement. Travelers without the vaccine must take a PCR test a maximum of 3 days before arrival. Also, you don't need to self-isolate in India.
Explore our FAQ section for more details about health protocols in India. Our experts can explain the India Tourist Visa duration.
How can I apply for the India Tourist eVisa?
Follow these three steps:
First: Complete the online form with your data.
Second: Double-check your application and confirm everything is accurate. Pick a processing speed according to your needs.
Third: Pay for the digital service with a credit or debit card and submit your application.
We will send the India Tourist eVisa to your email inbox. Display it to immigration authorities upon arrival.
Remember that we offer three lengths for your electronic visas: 30 days, 1 year, and 5 years. The 1-year and 5-year visas open the application between 120 days and 4 days before your arrival date. The 30-day visa permits the application between 30 days and 4 days before landing in India.
Check out more about the India Tourist Visa duration.
What are the processing times and prices?
The 30-day visa offers these options:
Standard Processing Time:

5 days

-

USD 55.25

.
Rush Processing Time:

3 days

-

USD 85.25

.
Super Rush Processing Time:

36 hours

-

USD 120.25

.
What are the requirements?
Gather these items:
Valid passport: We will send a scan of the details page. Make sure your passport has one blank page.
Applicant photo.
Email address: We can send you what you need electronically.
Payment method: Pay with a credit or debit card.
Trust us and explore more about the India Tourist Visa duration.
Can I trust iVisa.com?
100%! We have helped numerous passengers with all types of travel procedures. In addition, we can help you with the India Tourist Visa duration.
Explore our customer reviews page and obtain more details about our services.
Where can I find more details?
Get in touch with our customer support team, available 24 hours a day. We can solve your inquiries about the India Tourist Visa duration.
iVisa.com offers the ideal platform for your travel needs to India.
iVisa.com Recommends
Head to Periyar National Park and Wildlife Sanctuary in the south of India. The park is centered around a lake and was built by a British team in 1895. The objective was to provide water to Madurai city. The park opened in 1934, and nowadays, it protects mammals, such as elephants, wild boars, otters, macaques, and over 20 Bengal tigers. Also, you can enjoy bird-watching and spot storks, hornbills, drongos, and tons of butterflies. We recommend taking a lake cruise or a guided jungle walk. The last activity allows you to see elephant herds face-to-face and other animals from different viewing platforms. Try some spice, tea, or coffee from the surrounding plantations. It's delicious.
The Agra Fort is another spot you can't miss. The military structure was built in 1565 by Emperor Akbar. It shows a mixture between Hindu and Muslim styles, and it's only two kilometers away from the Taj Mahal. The inside provides two interlinked sandstone buildings, Akbari Mahal and Jahangiri Mahal. Check the Khas Mahal and the Anguri Bagh, where you can see plenty of fountains and water channels. Don't miss the Musamman Burj tower that used to be the prison of Shah Jahan until his death. Visit India now!