At the moment, there are more than 150 nationalities including Bulgarian that can apply for an Indian electronic visa. This program has become popular since it was launched. This is because travelers from Bulgaria are no longer required to go to the Indian embassy for their visa. All you need to apply online is a device with internet connection.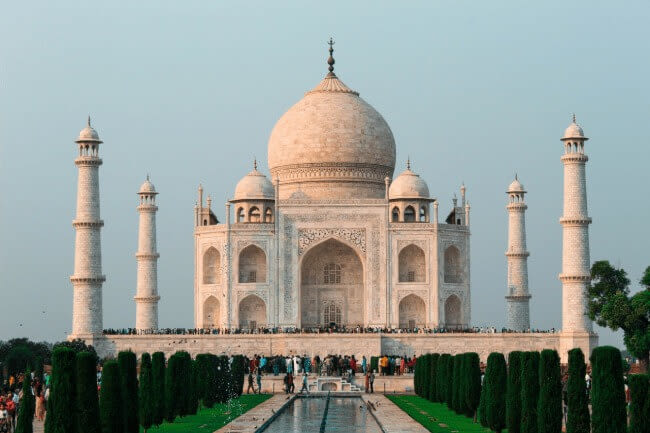 Frequently Asked Questions (FAQs)
I have a Bulgarian passport, do I need a visa to visit India?
Yes, you will need a tourist visa. If you opt for your electronic visa with iVisa, you will find the process to be very simple and fast.
You can check the requirements to apply here.
Which visa types are there for Bulgarians traveling to India?
Bulgarians traveling to India have these kinds of visas:
Tourist eVisa.

Business eVisa.

Medical eVisa.
You can check the requirements for all of them here, but KEEP IN MIND that this blog is about the Tourist eVisa. Information can vary for other types of visas.
What is an India Tourist eVisa?
The India Tourist eVisa is an official document that allows the entrance and travel within India and is electronically linked to your passport.
How long is the India Tourist eVisa valid for?
Your eVisa for India will be valid for 1 year after issued and will permit a maximum stay of 90 days in Total. It grants Bulgarian Multiple Entry to India.
What are the documents required to apply?
iVisa is committed in making the process to get your eVisa easy. You will only need to provide us with a few supporting documents to submit your application. Here is what you will need:
Passport – the general requirement is that your passport needs to be valid at least for six months from your intended date of arrival.

A digital photo of you – it is recommended that the photo is recently taken. Just make sure that it meets the photo requirements.

A passport scan – we only need the information page of your passport. Here you will find instructions on how to make the best passport scan for your application.

Means of payment – iVisa accepts multiple methods of payment such as credit and debit cards or Paypal.

Business card copy and invitation letter – this requirement applies to people who want to go to India on business and apply for an India business eVisa.

Letter from the hospital in India – this is valid for people who apply for a medical visa.
What are the processing times and prices?
Take note that the processing time and visa type (tourist, business, medical) you choose will determine the cost of your India eVisa. As for the processing time, you have three options:
Standard processing – your visa application is processed within 5 days, and the price is USD 86.00 (service fees included).

Rush processing – you will receive your visa within 3 days, and the total price of it is USD 116.00 (service fees included).

Super rush processing – this is the fastest option. You will get your India eVisa in only 2 days, and you will be charged USD 151.00 (service fees included).
Click here to start your application.
How does the India Tourist eVisa work?
iVisa processes your application using the India's eVisa system. The government checks the information we provide and grants your eVisa. Then, we send it to you by email.
How long does it take to apply for an Indian Tourist eVisa?
Less than 10 minutes. That is the time that will take you to fill in our simple application form.
How can I apply for an Indian Tourist eVisa?
iVisa makes things easy. The application form only consists of three simple steps. Aside from being simple, you can contact iVisa's support service. Support representatives will take your call 24/7 and guide you through the process if you need assistance at any point.
The first step consists of inserting your basic information. At this point, you also need to choose the visa type and the processing time.

The second step consists of revision and payment. It is important that your information is accurate. You cannot make any corrections once your information is processed.

The third step consists of a personal questionnaire and photo upload. You will be required to upload additional documents depending on your case. Not all Bulgarian passport holders need to upload the same documents. You will be instructed what you need to upload depending on each case.
Once you complete all three steps, submit your application and wait for it to arrive in your e-mail inbox in the timeframe you chose.
What happens after I have applied?
After completing and submitting your application, wait for your visa to arrive in the timeframe chosen. We will send it to you by email in PDF format.
What can I do if I make a mistake in my application?
Mistakes can always happen. If you made a mistake, please contact one of our customer service representatives by clicking here, and we will assist you.
Is it safe to use iVisa to get my India Tourist eVisa?
You will have maximum safety for your personal data and confidentiality with our services since we invest a lot in the security of our database. Your personal information could not be safer. You can check the reviews of our happy customers here.
I have more unresolved questions, where can I find more info?
For a faster resolution click here and start chatting with one of our customer service representatives. Also, you can find more information and FAQs about the Indian eVisas here.