If you are planning a trip to India from the Czech Republic, you must have an understanding of the India Visa for Czechs before your trip. You will be glad to know that an India Visa for Czechs can be obtained online.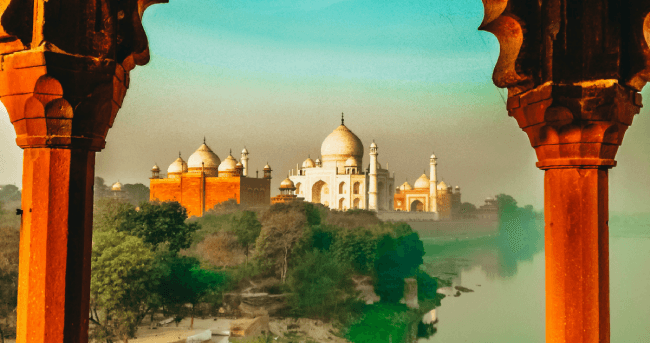 To get your E-Visa, you can utilize the amazing services of iVisa.com. We have a bunch of experts who have a huge amount of experience in assisting our customers at every step of the application. In case of any query, you can also contact them anytime.
What is the procedure to apply for an E-Visa with iVisa.com?
You can apply for an E-Visa with iVisa.com in the most relaxed way from the comfort of your home:
Complete the Online Form with the essential details.
Choose the processing speed depending on your requirements.
Get a review of your application by our experts and make changes accordingly.
Obtain your document through email and simply print it.
Why should I apply in advance?
When you apply in advance, you can get sufficient time to make changes in your application as required and get your document on time without any rush.
To get more information about India Visa for Czechs, you can go through the following questionnaire:
Frequently Asked Questions
What does an India E-Visa mean?
An India Visa for Czechs is a mandatory document that allows the citizens of the Czech Republic to enter the country hassle-free. You don't need to visit the embassy as this document can be obtained online.
Can I use this E-Visa at any port of entry in India?
No, you cannot use this E-Visa at any port of entry in India. You must keep in mind that this document is only accepted at twenty-five airports and five seaports in the country. For any other point of entry, you must have to apply for an India Visa for Czechs by visiting the embassy.
Can I get some information about the processing cost and time for the application of an E-Visa?
Yes, you can get an idea about the processing cost and time for the application of an E-Visa:
Standard Processing Option: Pay

USD $96.99

and get your document in about

5 days

.
Rush Processing Option: Pay a higher price and receive your document in less time than the standard option.
Super Rush Processing Option: Pay the highest price and obtain your document in record time.
Do I need to have certain items to apply for an E-Visa?
Yes, you must have certain items to apply for an E-Visa:
A scan of your valid passport.
A valid email address to get your document via email.
Means of payment such as bank cards or a PayPal account to pay the processing fee.
Is iVisa.com a reliable option?
Yes, iVisa.com is a reliable option to Apply for an E-Visa as we guarantee that your data is safe with us, and only authorized professionals are allowed to access it.
What if I have more doubts?
If you have more doubts, visit our webpage or contact our customer care executives.
iVisa.com Recommends
India is a unique country where you can find the beautiful merger of different cultures in an amazing way. Amongst several wonderful locations in the country, you must plan a trip to Harmandir Sahib, the Golden Temple of Amritsar. This sacred religious place was founded in 1604. By visiting this stunning temple, you will benefit from a chance to learn more about Sikh traditions and culture. Every day, around 50,000 people are fed a free meal prepared by a group of people in the temple. Another spectacular location that attracts many visitors every year is the Golden City, Jaisalmer. It is named for the yellow stone used in the majority of the buildings in the city. You will be amazed to see the massive Jaisalmer fort which can be dated back to the 12th century and is also known as the Golden Fort. You can also plan a visit to the well-preserved 1000-year-old library, Gyan Bhandar if you have an interest in historical antiquities and manuscripts.