India is one of those magical countries in Asia that you must visit as soon as possible. Dream about the Taj Mahal, this perfect building that is the most powerful statement of love in the world. Feel the warm welcome from locals who are more than ready to tell you all about their Hindu culture and religion. Keep exploring India with iVisa.com as we can help you with your travel processes.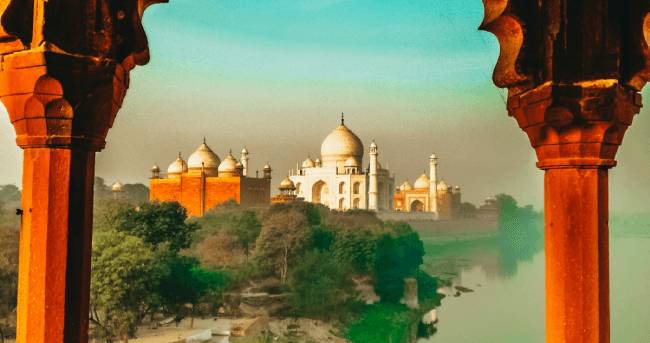 Estonians must apply for an India Visa before they visit this side of Asia. iVisa.com has already simplified the India Visa process for you. Enjoy our simplicity, speed, and security.
The India Visa for Estonians is only a click away with iVisa.com. Check more details on the following lines.
Frequently Asked Questions
I'm from Estonia. Do I need an India Visa?
Yes! Citizens of Estonia must obtain an India Visa before entering India. Whether you are visiting for tourism or other motives, check the following options you have available as a traveler from Estonia:
India Tourist eVisa
India Business eVisa
India Medical eVisa
Although these visas offer a variety of validities, you can start any of them with an online process! Go to the application page and explore more details about the India Visa for Estonians.
What is the validity of the India Visa?
Each type of visa has different validities that you can check out below:
The India Tourist eVisa has a

1 year after issued

validity with

Multiple Entry

.
The India Business eVisa is valid for

1 year after issued

and has a

Multiple Entry

advantage.
The India Medical eVisa has a

60 days after arrival

validity with

Triple Entry

benefits.
If you want more details about each visa, then head to the application page now. The India Visa for Estonians can be yours with iVisa.com!
What information is required?
Complete the online application with personal information and details about your trip to India. As well, travelers should have a confirmed flight to India before starting the form.
Make sure to have the following for your India Tourist eVisa:
Passport scan, passports must have a minimum validity of 6 months after arrival and have two blank pages.
Applicant photo.
A valid email address to communicate with iVisa.com.
Payment methods, pay with a credit/debit card or use a Paypal account.
Go to the application page and check what other requirements you need for the medical and business visas. Get the India Visa for Estonians now!
What are the processing times and fees?
As the India Tourist eVisa is the most requested visa, we have detailed the processing times available with iVisa.com:
Standard processing service, for the regular wait of

5 days

and the payment of

USD 86.00

, the India Tourist eVisa will be on your way.
Rush processing service, acquire the travel document in just

3 days

if you pay a

USD 116.00

fee.
Super Rush processing service, the fastest alternative. Receive the India Tourist eVisa in

2 days

for the price of

USD 151.00

.
The India Visa for Estonians only requires a simple process with iVisa.com!
What is the India Visa process?
The India Tourist eVisa procedure goes as follows:
Respond to the questions in the electronic form and choose the processing time of your preference.
Review your details and proceed to pay with a credit/debit card or a Paypal account.
Upload any supporting documents, such as your passport scan, photo, among others.
Do you need help? Communicate with our support agents for any inquiries!
How will I receive my India Visa?
Estonians can expect to find the India Tourist eVisa in their email inbox as our iVisa.com team will send it after processing your application. As soon as you receive it, print it and keep it with you when entering India.
How safe is iVisa.com?
100% safe! iVisa.com has established strict security standards for all its data centers. Our applicants can be sure their details are safe with us!
Explore the comments section and confirm the excellent results you can obtain with iVisa.com services.
Who should I contact if I have some questions?
Don't hesitate to connect with our customer service agents who are available 24/7. We can guide you through the process to get the India Visa for Estonians.
Head to the application page and check more details about entering India!
The India Visa for Estonians is only a few steps away! Start the process now!