Please be aware that if your visa was issued before October 6th, 2021 it is no longer valid and you will need to apply for a new visa.
India is a southeast Asian country that has been on all our bucket lists. If you wish to visit India, you will need a visa, and through iVisa.com you will be able to obtain it quickly. Filipino folks may apply through the website and it will only take 20 minutes for them to apply for their own electronic travel authorization for India.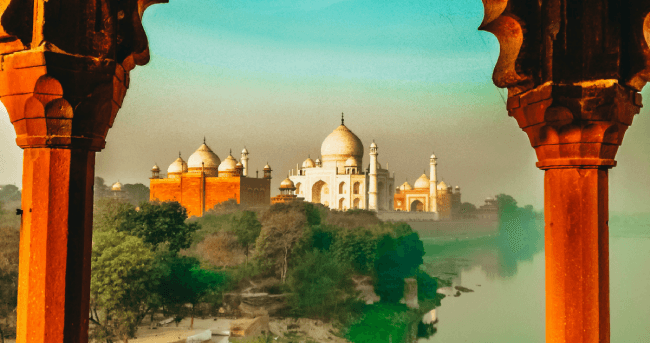 According to the current guidelines, if you are from the Philippines, you can apply for the India visa for Filipino citizens. If you wish to confirm your country's eligibility for the eVisa, you must use the iVisa Visa Checker. You only have to add 'Filipino citizens' as your nationality and choose India as your upcoming destination and you will immediately know if you can get an eVisa to India.
Frequently Asked Questions
What are the documents Filipino citizens need to get the Visa?
You will need the following documents to get your India visa for Filipino citizens on time. iVisa.com will ensure that you get your electronic Visa without any unexpected delays. Here are the documents you will need for the process:
Valid passport: Citizens of the Philippines will need a valid passport to enter India. You must make sure that the passport does not expire 6 months past your arrival in India.
Email ID: iVisa.com will be able to communicate with you through the email address, you will receive your approved visa via email.
Payment: You must use a valid debit card or credit card to make the payment for your application.
These items should help you begin your Visa application. However, as Filipino citizens, it is advised to carry these documents as well:
Accommodation bookings: You should have valid hotel bookings that match your date of arrival and departure from India.
Two photos: Carry extra copies of your photos, make sure they are not older than 6 months.
Travel itinerary and bookings: This will help establish the purpose of your visit to India and make your visa approval quicker.
What are the processing times and cost of an India visa for Filipino Citizens?
Since all Filipino citizens do not have the same schedule or budget for their stay in India, we have created these three exclusive options. You will be required to pay more for a quicker procedure.
The three methods are:
Standard processing (

USD 88.05

-

5 days

): This option for your Visa application will take time but you will be able to save some of your travel expenses.
Rush processing (

USD 118.05

-

3 days

): This option will get your Visa ready in a few days at a reasonable price.
Super Rush processing (

USD 153.05

-

36 hours

): This is a slightly high-priced option however, it is the best way to get your India visa for Filipino citizens in case of an unexpected emergency.
Prices may vary depending on the type of tourist e-visa you request with us here. Keep reading for more from iVisa.com and how we can help.
For how long can I stay in India with the eVisa?
The India visa for Filipino citizens has a validity of 1 year after issued. You can use this visa for all tourist purposes in India as a citizen of the Philippines. For a tourist visa, you can stay in India for 90 days in Total whereas, with a business visa, you can stay there for up to 180 days in Total.
I still have a few more queries, what can I do?
Our customer support team is available round the clock, here to answer all your queries about the India visa for Filipino citizens. You can contact our support team to know more about the rules and regulations.
Why should I trust iVisa.com?
iVisa.com has been helping travelers reach India for many years. Our team of experts is aware of the changes in guidelines and will ensure that your India visa for Filipino citizens is ready well before time. We have built a reliable relationship with our clients over the years. Check out the reviews on iVisa.com to be sure.
iVisa.com Recommends
You can begin your trip by visiting the metropolis of Mumbai, sprawling across the western part of the country. Here you can visit the Gateway of India or ride the boat to see the exquisite Elephanta caves. New Delhi, the capital of the country, is a citadel of culture and history. When here, you can visit the Jama Masjid, Qutub Minar, Old Fort, and the Red Fort. Humayun's Tomb is another popular heritage site loved by tourists.
If you wish to get away from the bustling cities of India, you can explore the North-Eastern region of the country- it is home to several states, each unique in its own way. You can explore the torrential rainfall of Cherrapunji and Mawsynram or visit the hills of Shillong. If you prefer beaches to mountains, you can head to the backwaters of Kerala, found in the Southern part of the country. You can conclude your stay in India by visiting Goa, the party capital of the country. iVisa.com wishes you a memorable trip to India!