Most travelers no longer need to visit an Indian embassy to get their visa, and that includes Guatemalan citizens. For your convenience, you can apply for an India eVisa, a digital version of the consular visa. It is so convenient that all you need to have is a computer or a smartphone with an internet connection to get started.
The best part is that you can apply for your visa from the comfort of your own home by simply following the instructions below.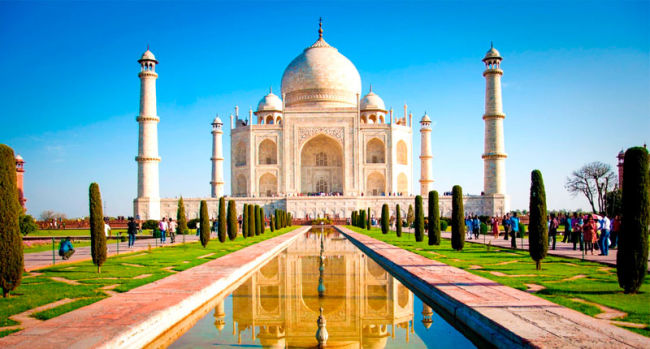 Frequently Asked Questions / FAQs
I'm from Guatemala, do I need a visa to enter India?
Yes, Guatemalan citizens require a visa to visit India.
What is an India Tourist e-Visa for Guatemalan Citizens?
The India Tourist e-Visa is a document that the Indian Government launched to allow some foreign citizens to enter this country legally.
How many types of e-Visa are there for India?
There are three types of e-Visas available:
In this article, we will offer you more details related to the Tourist eVisa.
What are the requirements for Guatemalan citizens?
iVisa will do most of the work for you, but you need to offer a few things to have your request processed. Below you will find a list of everything required:
Hospital Letter

Applicant Photo

Passport Personal Details Scan

Last Page of Passport (if applicable)

Selfie holding the physical credit card used for the transaction is need to verify payment. Only the last 4 digits of the credit card must be visible in the picture. Only one image is needed per order. (if applicable)
The Hospital letter is necessary only if you apply for a Medical eVisa. Remember to also provide a valid e-mail address and a **valid payment method (credit/debit card or PayPal) if you apply with iVisa.
How long is the Indian Tourist e-Visa valid for?
Your eVisa expires 1 year after issued, but don't forget that you can stay in India only for 90 days in Total.
What about the processing times and fees for Guatemalan Citizens?
Keep in mind that the processing time and visa type (tourist, business, medical) will be the main factors that will determine the total amount of your India e-Visa.
For the processing time, you have three options:
Standard processing – 5 days. It is the least expensive option. It only costs USD 86.00.

Rush processing time – 3 days. This price is a little bit more expensive, so you'll have to pay USD 116.00.

Super Rush processing time – 2 days. As you can guess, the price goes even higher. This option will cost you USD 151.00.
Don't forget that a Medical Visa and a Indian Business Visa will be more expensive.
How can I apply?
iVisa's application form is really simple. It only has three steps and the company has an amazing customer service that is ready to take your call day and night in case you need any help.
You have to insert your general information in the first step. You should be able to finish it in about 5 minutes. You must also choose the processing time and visa type. Both choices will affect the cost of your visa, so be sure about what to choose.

The second step will require you to review and make the payment. It is highly recommended that you check the accuracy of the information you input because revision is no longer possible once your application is processed.

You will need to answer a few personal questions and upload a photo in the last step. You may also need to upload additional documents. After completing all the steps, submit the form and wait. It does not get any easier than that.
As you can see, the whole process consists of simple steps. It should take you about 20 minutes to complete it. You will be impressed with the result like many travelers who used the service.
Which airports and seaports accept this e-Visa?
There are 25 airports and 5 seaports that currently accept this document. A different point of entry means having to apply for a consular visa, for which you need to visit the Indian embassy in your area.
This iVisa can only be used at the following airports: Ahmedabad, Amritsar, Bagdogra, Bengaluru, Bhubaneswar, Calicut, Chennai, Chandigarh, Cochin, Coimbatore, Delhi, Gaya, Goa, Guwahati, Hyderabad, Jaipur, Kolkata, Lucknow, Madurai, Mangalore, Mumbai, Nagpur, Port Blair, Pune, Tiruchirapalli, Varanasi, Thiruvananthapuram, Visakhapatnam.
And the following 5 seaports: Cochin, Goa, New Mangalore, Mumbai, Chennai
How many times can I apply for an India tourist Electronic Visa?
You can apply for 2 e-Visas per year.
Do I need to get another Indian e-Visa for my children ?
Yes, every passenger must apply for an e-Visa regardless of their age. This means that your kids must apply for the eVisa separately.
How will I know if my India e-Visa is approved?
As soon as you complete the application form, we'll inform you when the India Government approves your e-Visa.
How does this eVisa look like?
Where can I read more information?
If you want to learn more about this e-Visa, then click here. If you prefer personal attention, then we recommend you to contact us.
Visit our website today and get ready to start your journey!