Do you want to take a nice trip to India? This is a famous country for many tourists. It shouldn't be weird as this country has many things to offer, including beautiful temples, tasty food, and fascinating wildlife. Nevertheless, if you want to enter India, you must be sure of the travel documents required. In fact, you're likely to apply for an India e-Visa online when arriving.
The India eVisa is obligatory for many countries, including Hongkongers. That's why you shouldn't forget about it when preparing for your journey.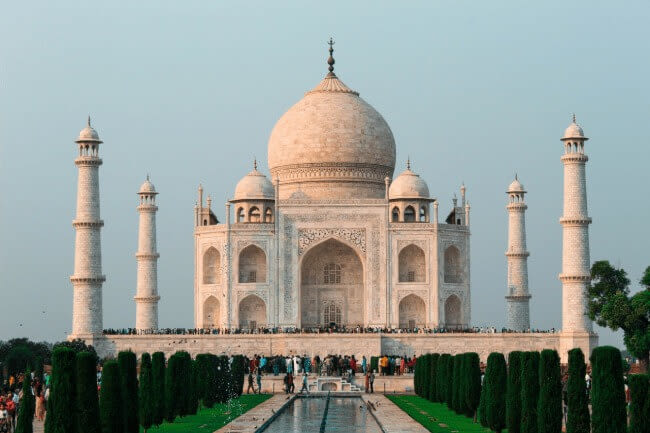 As a Hongkonger, you only have to get this electronic document and not an India visa for Hongkongers per sé. Keep in mind that the Indian eVisa isn't the same as the Traditional Paper Visa.
Besides, you can easily apply for your Indian eVisa by using iVisa.com, but we suggest reading the information below to get ready for this applying process correctly. It's not difficult at all, but it's better to get ready the best way possible.
Frequently Asked Questions
Do I need an India visa for Hongkongers?
You probably want to know if you need an India visa for Hongkongers or not. If you have a Hongkonger passport, then you need a visa indeed, but not a Stamped one.
You only need an Indian eVisa, which is quicker and a lot easier to get in comparison to the Stamped or Paper Visa. The eVisa can be prepared in a few minutes, without having to leave home! Just by using an online form on your computer or cellphone.
What is an Indian eVisa for Hongkongers?
The Indian Electronic Visa is an electronic and automated document that allows you to visit India for a short-term stay. It works quite similar to a Paper visa, but with the difference that it works with an electronic system. You don't have to visit the embassy to get the eVisa, you can apply for it on the Internet.
To get this eVisa safely, we invite you to use our online application form.
How long can I stay in India with an eVisa?
The maximum-stay-allowed will depend on the type of Indian eVisa.
For the India Tourist eVisa, the maximum-stay-allowed is 90 days Per Entry. As for the validity, it is not the same because it's valid for 1 year after issued.
As for the medical e-Visa, it's valid for 60 days after arrival, and the Business e-Visa is valid for 1 year after issued.
Another thing that varies is the number of entries. For the tourist eVisa, you get Multiple Entry, so you can enter India many times.
What items are necessary to get an Indian eVisa?
We might focus on the time-wasting part of the process, but that doesn't mean that you don't have to do anything. Nevertheless, be relieved by knowing that your job is close to none. You only have to complete an online form and get ready for it by offering the following items:
Your passport: don't forget to check the due date.
Digital photo of yourself: it has to be recent and follow the passport photo guidelines. You can get help with this by using iVisa.com's passport photo.
A scanned copy of the passport's information page.
Payment methods: you have to pay for iVisa.com's service, and for that, you can use a Paypal account or a debit/credit card.
Business card copy and invitation letter: you'll need these items if you apply for the India business e-Visa.
Letter from the hospital in India: you'll need this letter only if you have to apply for a medical visa.
What is the price of the Indian eVisa?
One good thing about using iVisa.com is that you can choose one of its three processing options. These processing options were made to satisfy everyone's needs and budgets. These are Standard, Rush, and Super Rush.
We'll show you below the prices for the India Tourist eVisa according to the processing time you choose:
Standard processing:

5 days

. The price of this option would be

USD $101.99

in total.
Rush processing:

3 days

. By choosing this, the price goes up to

USD $142.99

.
Super Rush processing time:

36 hours

. This time you'd have to pay

USD $189.99

.
In case you choose another type of eVisa like the Medical or the Business one, the prices will increase to USD 137.00, USD 167.00, and USD 202.00. You can check that info here.
To read other facts about the India Visa for Hongkongers, check this link.
How can I apply for this document with iVisa.com?
Once you get all the items necessary to apply, you can continue with the process by using our online form. You can contact our support service if you have doubts about it, it's available 24/7.
These are the steps you have to follow with this application form:
The first step is to fill in the application form with your full name, address, e-mail, date of birth, and so on. Another thing you have to do here is to pick your favorite processing time.
The second step is to review the information you gave before to make sure that it doesn't have typos or mistakes. Only after that, you can continue with the payment.
The third step is to get ready for your application by uploading the items required and clicking on 'submit'.
You'll only need 20 minutes to apply for this form.
Is it safe to use iVisa.com's service to get my eVisa?
You can be sure that it is! We have an excellent work team that can keep all of your personal details safe, so you don't have to stress about getting your details leaked, that won't happen with our services.
Besides, you can find more information about the India Visa for Hongkongers here if you still have doubts about it. Another option for you is to check our reviews to see what other clients think about our services.
Where can I get more information about the India visa for Hongkongers?
To get more valuable information about the India visa for Hongkongers, check this link. In that link, you'll also be able to read other interesting tips to travel to India. Nevertheless, if you prefer to receive personal support while applying, you can always talk to us here.
Get your luggage ready and apply online for your Indian eVisa with iVisa.com's application form!