Please be aware that if your visa was issued before October 6th, 2021 it is no longer valid and you will need to apply for a new visa.
Indonesian travelers can now get a visa to India quicker than ever. If previously, you needed to take a trip to the Indian embassy, now you can have you can process your travel document from the confort of your home. All you need is a computer or smartphone with internet connection. Although more than 150 nationalities can now apply online, you still need to make sure you qualify for the Indian eVisa.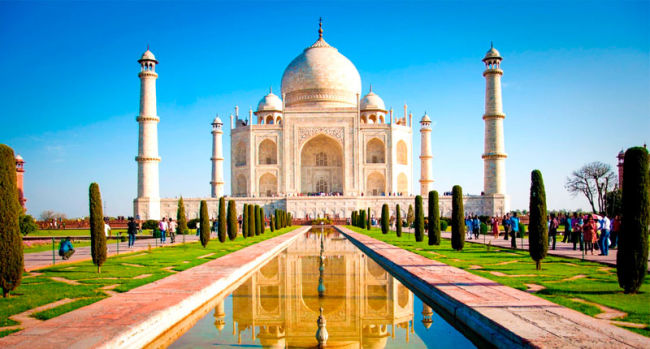 Frequently Asked Questions (FAQs)
I have an Indonesian passport, do I need a visa to visit India?
Yes, Indonesian passport holder require a India Tourist eVisa. You can check the requirements here.
Which visa types are there for Indonesian passport holders?
There are these types of visas for Indonesian passport holders visiting India:
Tourist eVisa.

Business eVisa.

Medical eVisa.
PLEASE NOTE that the information on this blog is about the India Tourist eVisa for Indonesian. Data can change depending on your nationality and the visa type you need. You can check information and requirements for the Business and Medical eVisa here.
What is a Tourist eVisa?
The India Tourist eVisa is an official document permitting entry into and travel within India and is electronically linked to your passport.
How long can Indonesian visitors stay in India with a Tourist eVisa?
Citizens from Indonesia with a Tourist eVisa can enter India for a maximum of with.
REMEMBER: Since it is a Tourist eVisa, you can NOT seek paid work or employment. All your visits must ONLY be for tourism purposes.
What are the documents required to apply?
There are just a few things that Indonesian needs to provide and iVisa will do most of the work. Here is what you need:
Passport – there are no difficulties in obtaining a passport, and if you already have one, make sure that it is still valid. Just look at the expiry date.

Digital photo of yourself – it is recommended that the photo is recently taken. You should not make face gestures in it, and the background should be white.

A scanned passport with its information page.

Means of payment – iVisa accepts multiple methods of payment. You can use a credit or a debit card.
How does the India Tourist eVisa work?
In November 2014, the Indian Government introduced an online tourist Visa (eVisa) for 43 countries. This was done to promote travel to India without requiring a trip to the embassy or waiting in long lines at the border. The following year, India rolled out its eVisa program for other major world countries. In April 2017, India retooled its eVisa program, introducing visa subcategories for tourists, business travelers, and medical visits.
How long does it take to apply for an Indian Tourist eVisa?
Filling in the application form with your data will take you less than 10 minutes. That's all you need to do, and we handle the rest. Shortly after, you will know about the status of your eVisa by email.
How can I apply for an Indian Tourist eVisa?
Most forms can be complicated but iVisa provides a simple process. You won't need more than 10 minute to complete your application. However, in case you need any help, there is a support service that is at your disposal 24/7.
The first step will ask you to fill out your general information and choose both the processing time and visa type. It will only take about 5 minutes for all that.

The second step consists of revision and payment. Make sure that all the information you provide is 100 % accurate. Check the spelling carefully.

The third step will ask you to answer a few personal questions and share any additional documents you maybe required to upload.
After you are done this process, you can click the submit button and wait. That is all you need to do.
Click here to start.
Do I need to get an India Tourist eVisa for my kids too?
Yes. All foreign citizens wishing to travel to India require a visa, even minors.
How can I apply for my family or friends?
You can apply for them, just making sure you have all the required documents (you can see above in this article). You can apply here entering his or her data. In case you need to apply for more than one person, you can do so by clicking on 'Add new applicant' in the application form and completing the data required.
Do I need an India Tourist eVisa if I am in transit through India?
If you will NOT leave the transit area at the airport while in India, then you are not required to have a Tourist eVisa. Otherwise, if you wish to leave the airport, then you MUST apply for an Indian Tourist eVisa.
What can I do if I make a mistake in my application?
If you made a mistake in your application, please contact one of our customer service representatives immediately. We will be ready to help you 24/7.
Your India Tourist eVisa is linked to your passport number. If we already submitted your application, you will NOT be able to make any changes and you will have to apply again but we will NOT charge you another service fee.
Is it safe to use iVisa to get my India Tourist eVisa?
With iVisa, your personal information could not be safer since we offer you maximum safety for your personal data, confidentiality, and we invest a lot in the security of our database. You can check what hundreds of happy customers say about us here.
I have more unresolved questions, where can I find more info?
If you have more questions click here and start chatting with one of our customer service representatives. Also, too find more info and FAQs, click here.