India is a great destination to visit on the holidays. However, if you are a Japanese citizen you must have an India Tourist eVisa to enter the country.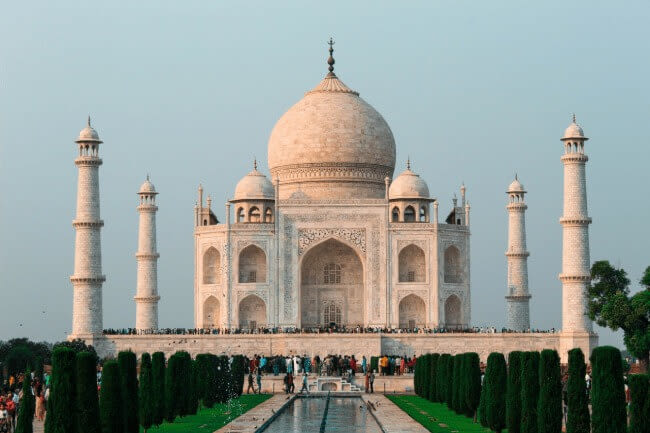 With iVisa.com you can apply for this visa online from the comfort of your home. It is easy and simple to apply, just follow our application process and wait for your electronic visa. If you want to know how to apply for the India Visa for Japanese citizens? Read our FAQs down below.
Frequently Asked Questions
Do I need a vaccine to travel to India as a citizen of Japan?
WHO highly recommends that all visitors traveling to Japan be vaccinated against Yellow Fever, Japanese Encephalitis, Cholera, Hepatitis A, Hepatitis B, Typhoid, and Rabies. The Covid-19 vaccine is also recommended due to the current pandemic. The requirements depend on the vaccination progress of your country.
Do I need a PCR Test to travel to India as a citizen of Japan?
Indeed! All travelers need to have a negative PCR Covid-19 test result taken within 72 hours before departure. You must present this document at the airport counter and at the immigration border.
Do I need to quarantine upon arrival in India as a citizen of Japan?
Japanese citizens must self-monitor themself for 14 days upon arriving in the country and communicate with the authorities if something happens. Keep reading for more information on the India Visa for Japanese.
What is an India Visa for Japanese citizens and how can I apply for it?
The India Tourist eVisa is an electronic travel visa that allows visitors to enter the country. You can apply for the double-entry type of visa and it has a validity of 1 year after issued. Japanese citizens can stay in the country for a maximum of 90 days Per Entry.
You can apply for the India Visa for Japanese citizens at iVisa.com by following three steps:
Step 1: Complete our online forms with your personal information, and then select the processing time.
Step 2: Check that all your information is correct before choosing the method of payment.
Step 3: Submit all the documents required by iVisa.com.
What is the cost to obtain the India Visa for Japanese citizens?
Standard Processing:

5 days

-

USD $79.49
The price includes India's Government Fee.
What documents do I need to submit to apply for my India Visa for Japanese citizens?
Passport information, with at least six months validity.
An e-mail address, so you can get your electronic visa.
The Payment method: Credit or debit card.
Can I trust iVisa.com?
Indeed! iVisa.com quality work speaks for itself. We guarantee that your documents will be delivered as soon as possible and you will have a great trip. Hundreds of users have already traveled thanks to us.
I have some concerns about the India Visa for Japanese citizens, who can I talk to?
If you have any questions about our services or the India Visa you can contact our customer service experts, they are available 24/7 to help you.
iVisa.com Recommends
Learn about the Amber history at the Amber Fort. Located in the Amber Region this incredible fort contains an extensive palace complex. It is constructed of yellow and pale pink sandstone and white marble.
The tour begins at the entrance of Amber Fort via the Suraj Pol, which leads to the Jaleb Chowk, the main courtyard where the soldiers of the army displayed the spoils gained during the war. Following the road, one can find the ticket office and purchase a ticket. Be sure to hire a guide or an audio guide, as the fort can be a maze and you could get lost visiting it alone.
Once you start the tour from Jaleb Chowk you will see an imposing staircase that will take you to the main palace, but before going there we recommend you visit the Siladevi temple. After visiting that temple, return to the original route and enter the main palace, there you will see marble panels carved in relief surrounding the hall.
When you are on the tour with an expert tour guide do not hesitate to ask him all the necessary questions to learn more about the history and culture of the place. Also, ask him where you can take the best pictures.