Planning a trip to India? If that's your case, you shouldn't ignore the information that we have prepared for you in this article. This information is important because it will serve as a guide for applying for the India eVisa, especially if you're from Malawi.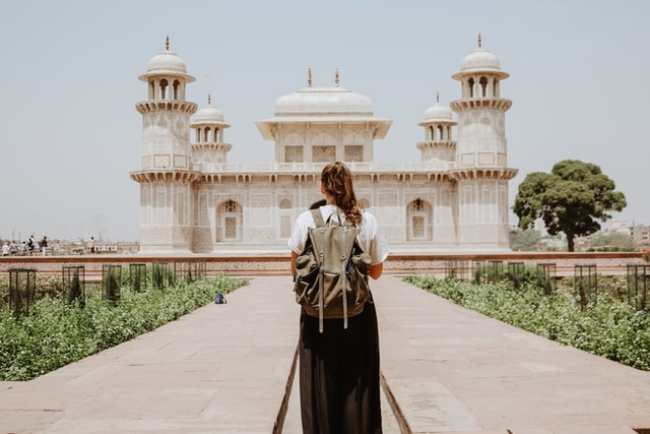 Keep in mind that with your Malawian passport you don't need to apply for a paper visa. The India visa for Malawian is completely electronic, which helps you save a lot of time and effort and thus get ready for the rest of your trip without any problems.
Besides, you can apply in a few minutes if you use iVisa.com's service, which will not risk your information and will allow you to receive your eVisa by email as soon as you need it. Learn more about this process by reading the following questions.
Frequently Asked Questions
What is an Indian eVisa and how does it work?
The Indian eVisa is an online travel document that permits you to visit India by having an electronic link in your passport. It works similarly to a paper visa, with the difference being that it does the process through an online system. With this eVisa, you don't have to get a visa stuck into your passport, therefore, you don't have to schedule an appointment in the local embassy. You can apply for the Indian eVisa through an online form.
Do I have to apply for an Indian eVisa if I'm from Malawi?
The India visa for Malawian is completely online and it's also mandatory. You don't have to visit the embassy if you want to visit India and you have a Malawian passport, but you do have to apply for the Indian eVisa. We recommend you use our services to finish this process faster and easier.
Can I use the Indian Tourist eVisa for business and medical purposes?
No, you can't. At iVisa.com you'll be able to apply for any of the three types of Indian e-Visas. Each eVisa has a different purpose, so make sure to know which one you need before planning your journey:
The Tourist e-Visa allows you to enter India only for tourism.
The Business e-Visa is the one you need for business purposes.
The Medical e-Visa is useful for medical appointments or emergencies.
We'll be talking more about the Tourist eVisa in this article, but if you want to apply for the other eVisas, or you want to learn more about the India visa for Malawian, we recommend you to go to this link.
What items do I need to apply for the Indian eVisa?
The online process might be easier than a traditional one, but you still need to offer some documents and items first. But, keep in mind that on iVisa.com we won't ask you many things. This is the list of things you should have on hand while applying:
Your current and valid passport.
A digital photo: you can visit our professional photo page to get help.
A scan of the passport's information page.
Payment : you can pay for the service with a Paypal account or your debit/credit card.
An email address to get the document and other updates about the process.
If you apply for a business or medical eVisa, you might need other items.
What are the options for processing times and fees for iVisa.com?
As for the price of your India eVisa, it'll be based on two things: the visa type and the processing time. You can find the following eVisas on iVisa.com: one for tourism, another for business, and the last one for medical purposes. The other aspect, which is the processing time, is based on how fast you want your eVisa. You can choose one of these three options:
Standard processing: you'd have to pay only

USD $101.99

. You'll get your eVisa in

5 days

.
Rush processing: this option is faster, so you'll have to wait

3 days

. However, the price increases to

USD $142.99

.
Super Rush processing time: with this processing option you only wait

36 hours

. But, the price will be

USD $189.99

.
IMPORTANT: Take into account that these prices are based on the Tourist e-Visa that's valid for 1 year. Prices might change depending on the visa type, but the processing times remain the same.
Also, all of our prices include the government's fee.
How is the application process?
We know that online forms tend to be tedious. That's why we created an online form that won't take you much time to complete. You'll be finished with the process in less than 20 minutes. Besides, if you need help while applying, you can always contact iVisa's support service.
These are the steps you have to follow:
The first step is probably the easiest one. In this part, you only have to fill in the form with basic details and choose one of the procedure times we mentioned above.
The next step is to take a look at the information you wrote to make sure that it's correct. After that, you have to pay for your document using your Paypal or credit/debit card.
The third step is to prepare the documents you scanned because you'll have to attach them to the form. Once you do that, you're ready with the process and you can now click the 'submit' button to finish.
That's all on your side because the rest of the process is our job. You can now relax and wait for your Indian eVisa. It'll be delivered to you via email inbox.
Don't forget that you can learn more about the Indian visa for Malawians by clicking on this link.
How safe is iVisa.com's online service?
At iVisa.com, we know that customers worry about their personal details and that's completely normal. Neither you or I would like to see your personal details being leaked. Therefore, we want to tell you that our online service won't put any personal information in danger. We have an advanced system that safeguards the database every time.
That's why we've got great reviews on sites like Trustpilot, proving that we have done our job well. If you have questions about it, you can always contact us.
I have more questions, where can I get help?
If you still want to learn more about the India visa for Malawian, you can click here. Or you can contact us here.
Don't forget that only 25 airports and 5 seaports accept the Indian eVisa. A different point of entry requires a consular visa for which you need to visit the Indian embassy in your area. But, aside from that, you can always trust iVisa.com to process your eVisa. Allow us to treat you to a relaxing and exciting journey!