Most travelers hate going to an embassy to get a visa, and it is totally comprehensible. It's tedious to wait in line, and depending on your country of origin, you could also need to take a long trip before enjoying your planned travel.
But we're here to bring good news to Maltese citizens who plan to travel to India. If you're from Malta, you can apply for an India e-Visa, which is the digital version of going to an embassy. It's quite convenient because all you need to have is a computer or a smartphone with an internet connection. The best part is that you can apply for your visa from the comfort of your own home, and in this article we will show you how.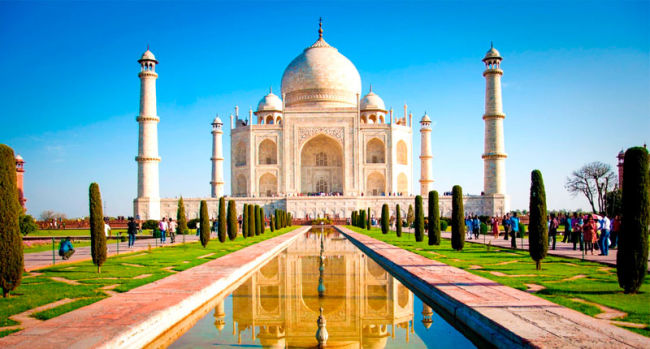 Frequently Asked Questions
I'm from Malta, do I need a visa to enter India?
Yes, you must apply for a visa to travel to India, but you can now have it online with a company like iVisa.
What is an Indian e-Visa for Maltese Citizens?
The popular India Tourist e-Visa is an official document that gives you the proper authorization to enter India.
How many types of Indian e-Visas are there for Maltese?
There are only three available, regardless of the nationality:
Indian Tourist e-Visa
Indian Business e-Visa
Indian Medical e-Visa
How long can I stay in India with my Maltese passport?
If you're Maltese, you can stay in India for 90 days in Total.
What are the requirements for Maltese Citizens?
iVisa will do most of the heavy work for you, but you still need to provide a few things before applying for your India e-Visa. You will find here a list of everything you need to provide:
Valid passport – most Maltese will have no issue with getting a passport, and if you already have one, make sure that it is not expired.

Digital photo of yourself– Just ensure that the photo is recent. You should not make face gestures in it, and the background should be white. Scan it and upload it when necessary.

A passport scan of the information page

Payment mode – iVisa accepts multiple methods of payment. You can use a credit or a debit card, and if you have an account on Paypal, you can use that too.

Business card copy and invitation letter – this requirement applies to people who want to go to India on business and apply for an India business e-Visa.

Letter from the hospital in India – this is valid for people who apply for a Indian medical e-Visa
How long is The Indian e-Visa for Maltese valid for?
Maltese Citizens can have this e-Visa for 1 year after issued.
What are the processing times and fees for this e-Visa?
The total price of your visa depends on two things: visa type and processing time. iVisa provides three types of visas: for tourism, business, and medical. iVisa also offers three options for processing times:
Standard processing – 5 days. Most travelers go for standard because it's the most affordable. It costs USD 88.00.

Rush processing – For this option, you'll wait 3 days. However, the cost goes higher. You will be charged USD 118.00.

Super Rush processing time – This time, you'll only have to wait 36 hours. As you can expect, the price is even higher. This option will cost you USD 153.00.
There are also different types of e-Visas, and these are e-Visa for tourism, business, and medical purposes. Depending on which one you select, you will pay a particular price.
What we listed above are the fees for a Indian Tourist e-Visa. In case you want to know what are the differences when applying with a Indian Business e-Visa or a Indian Medical e-Visa, then you must enter this page to properly check the differences.
How much time do I need to apply?
You'll need no more than 20 minutes to apply.
How can I apply?
Many people may not like complicated forms, that's why iVisa's application form is simple. It only has three steps and the company has an amazing customer service that is ready to take your call day and night in case you need any help.
In the first step, you have to insert your general information and you should be able to finish it in about 5 minutes. You must also select the processing time and visa type. Both choices will affect the cost of your visa, so be sure about what to choose.

The second step will require you to review and make the payment. It is highly recommended that you review the accuracy of the information you write because revision is no longer possible once your application is processed.

You will need to answer a few personal questions and upload a photo in the last step. You may also need to upload additional documents but it's something optional. After completing all the steps, submit the form and wait for your e-Visa.
As you can see, the whole process is quite easy. You will be impressed with the result like many travelers who used the service.
How many entries can I have with my Maltese passport?
With your Maltese passport and your Indian e-Visa, you're allowed to have Multiple Entry, and you can stay in India for a maximum of 90 days in Total. Apart from that, keep in mind that the India e-Visa is accepted only at 25 airports and 5 seaports. If you choose another point of entry during your trip, you will have to go to the embassy.
Where can I read which points of entry are allowed?
You can read which points of entry are available with your iVisa in this link.
Do I need to get another e-Visa for my kids?
YES, you have to apply for them too. Remember that every passenger must get an e-Visa, including kids.
How will I know when my e-Visa is ready to use?
After you finish your application form, iVisa will give you a follow up through an e-mail, and you'll also be informed once the Indian Authorities approve your e-Visa.
Can I apply safely with iVisa?
Yes, you can do it! iVisa works with a professional and skillful team that guarantees to keep safe your personal information, so you can feel relaxed about any high risk.
Where can I read more?
Do you want to learn more about India an its e-Visas? Then we invite you to click here, where you'll read valuable information related to this topic. We also have an option to something more personal, simply by contacting us here.
iVisa knows how to make the visa process easier. It has a high 9.5 'Excellent' rating from over 17,000 reviewers on Trustpilot. As you might see, you can get your e-Visa just as fast as many of our customers do by applying online. Don't get stress about paperwork, get ready for your dream journey!