You've probably heard of India Because this is a touristic and popular nation. Many things are possible in India, including tasting delicious food like Masala and exploring antique palaces (there's more to know than Taj Mahal). India is simply fascinating, but before planning your Indian trip, you must know what travel requirements are necessary first.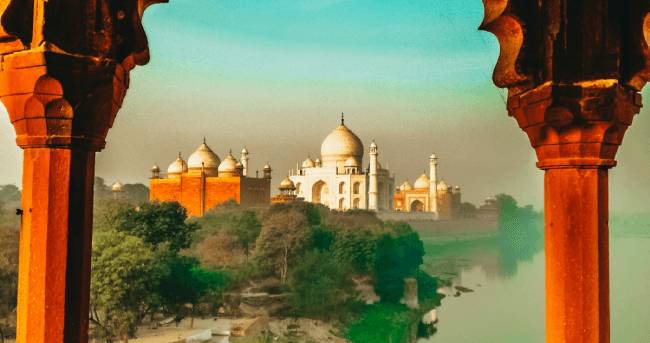 If you have a Nicaraguan passport, you'll probably have to apply for the Indian eVisa. Contrary to what you might think about visas, this is great news because you no longer need to visit the embassy! You can apply for the Indian eVisa from the comfort of your bedroom, home office, or your favorite coffeehouse. All you need is an electronic device like a laptop or smartphone and an Internet connection.
By using iVisa.com you'll be able to get this document the easiest way possible. Keep reading the information below to learn more about this process and the India visa for Nicaraguans.
Frequently Asked Questions
What should I know about the India visa for Nicaraguans?
The first thing you have to know is that you need a visa to enter India. However, you don't have to get a Stamped visa, you can easily apply for the India e-Visa and that's it! The eVisa is a type of travel document that permits you to enter the country by having an electronic link in your passport. This way, you don't have to visit the embassy as the process is entirely online.
Once you get the Indian Tourist e-Visa in your email inbox, you'll be able to take advantage of it for 1 year after issued, and it'll allow you to stay in India for a maximum of 90 days Per Entry upon arrival.
Another thing you should know about the Indian eVisa is that there are three types of it: the most popular is the Indian Tourist eVisa, but you can also apply for an Indian Business eVisa or an Indian Medical eVisa depending on your purposes in the country.
What should I get to apply for an Indian eVisa?
It'll depend on the application method you choose. We can tell you that with iVisa.com the process gets quite easy because we only ask you these:
Passport: with a valid expiration date.
Digital photo: that should follow all the proper passport photo guidelines. You can find these guidelines here.
A scan of the passport's information page.
Payment methods: you can pay for the eVisa with your credit or a debit card or your Paypal.
Business card copy and invitation letter: in case you apply for the India business e-Visa.
Letter from the hospital in India: in case you apply for the Indian medical e-Visa.
How much does the Indian eVisa cost?
Not all eVisas have the same price. In the case of the Indian eVisa, the total price will be influenced by the visa type and the processing option. At iVisa.com you can apply for the following eVisas: for tourism, business, and medical.
The processing options we have are shown below:
Standard processing:

5 days

. It costs

USD $101.99

.
Rush processing:

3 days

. The price is

USD $143.99

this time.
Super Rush processing time:

36 hours

. You'd have to pay

USD $190.99

this time because it's the fastest.
However, keep in mind that we showed you the prices based on the tourist visa. For the medical or business visa you'll have to add $10.
Click here to get more details about the India visa for Nicaraguans.
How can I get the India visa for Nicaraguans?
We've designed a 3-step system that we'll make the visa process a lot easier. This way, you'll be able to get your eVisa in no time via email inbox:
Step one, insert your general information in the application form. Additionally, choose your processing option and your type of visa.
Step two, review all the information cautiously and continue with the payment according to the processing time you selected.
Step three, get ready to attach the documents to the online form. After that, you'll be able to click on 'submit'.
You wouldn't have to do anything else after that! You can forget the plan of visiting the embassy.
If you find problems while completing the form, contact us here, we'll be always ready to help.
Do all the airports in India accept the eVisa?
Sadly, they don't, although that's not bad because the most popular ports of entry do accept this document. At least 25 airports and 5 seaports allow the use of eVisas, so you shouldn't worry about it.
You can check all the ports of entry here.
You can also click on this link to get more information about the India visa for Nicaraguans.
Is it 100% safe to use iVisa.com's online service?
We put safety as our most important topic, so you can feel sure when using our services. We work very hard to avoid leaking information, which is why we have a powerful platform that will always protect your details.
I still want to find more information about the India visa for Nicaraguans?
It's not strange to have more questions about this process, don't feel guilty about that. You can always click this link to solve them. If you prefer to get better and more personal attention, then contact us here via chat online.
Go to iVisa.com now and prepare for your adventure in this gorgeous country!