Exploring India is now possible with the minimum amount of effort and hassle if you have a Niuean passport. Thanks to your nationality, you can apply for an India eVisa without any problem.
The best of all is that you can apply for this document either for a tourist trip, for business, or for medical purposes.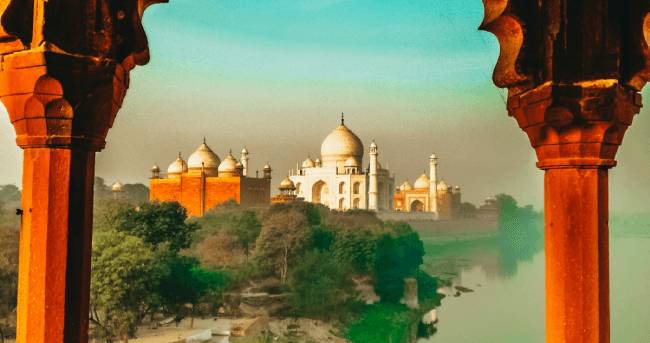 The process is simple because it consists of completing an online form. This form is available at iVisa.com, making everything easier for you because you won't have to dig through complicated pages. You also don't need to waste time in long queues at the airport or embassy.
You can learn more about India visa for Niuean in the following blog post.
Frequently Asked Questions
What is an Indian eVisa?
Before applying for this document, you have to know some basic characteristics about it. The India eVisa is an online travel document that allows you to enter this Asian country in an automated way thanks to the Electronic Visa System. This system is linked to your passport electronically, which makes it practical and simple.
It may be similar to the Paper Visa, but the Paper Visa can only be obtained by going to an embassy and receiving a stamp, different from this case in which you only have to apply online.
How many types of Indian eVisas are available on iVisa.com?
There's more than one type of Indian eVisas available on our website. Depending on your circumstances, you can apply for: a tourist eVisa (single or double-entry), a business eVisa, or a medical eVisa.
Click here to see the requirements for each one.
Do I need an India visa for Niuean if I'm from Niue?
If you're from Niue you do need a India visa for Niueans, but we remind you that you can apply for it digitally via an online form. You don't have to visit the embassy to get the Indian visa because it would be an eVisa, available only through websites like iVisa.com.
What things do I have to provide to get this eVisa?
There are a few things that you have to offer before applying but take into account that the list of items might vary depending on the type of eVisa. However, some items remain the same regardless of your eVisa type, and these are the following:
Passport: look at the expiration date to make sure that it's valid when traveling.
Digital photo: it should be recent. You can check more information about it on iVisa.com's passport photo service.
A scanned passport with its information page
Means of payment: iVisa.com accepts multiple payment options. You can use a credit or a debit card, and since Paypal has become quite popular, you can use that too.
Email address: where you'll receive your eVisa as soon as possible.
The other things that you could need are the hospital letter or the Invitation letter, but that would be based on the type of eVisa you want.
What is the price of the Indian eVisa?
You might be concerned about the service cost, and that's totally understandable. But, for your convenience, you should notice that iVisa.com offers an amazing service at affordable prices. The cost of your visa depends on two factors: processing time and visa cost.
To give you a better idea of it, we'll detail below the prices based on the most requested visa: The Indian Tourist eVisa with a single entry:
Standard Procedure Option: You'll receive your eVisa in

5 days

for a total price of

USD 45.00

.
Rush Procedure Option: This processing option allows you to get your eVisa in

3 days

for a cost of

USD 75.00

.
Super Rush Procedure Option: This option is the fastest one, so you'll get your eVisa in only

36 hours

by paying

USD 110.00

.
How is the application process carried out on iVisa.com?
At iVisa.com we have developed a fairly easy procedure that won't take you long. This procedure has only 3 easy-to-understand steps, and they are the following:
First, you must enter your personal data in the form that you will see here. These are basic questions, so it shouldn't be complicated.
Second, review the information you wrote previously to continue with the payment without any problem. The payment is very simple and for this, you'll need your Paypal account or debit/credit card.
Third, recheck the information carefully and upload the documents that we request at that time. These documents may vary depending on the type of visa.
Those are the three steps you must complete. As you will note, they're neither tedious or tiring.
How much time do I have to spend on the online form?
Since the online form we created on iVisa.com is straightforward, you'll probably finish it in less than 20 minutes. But don't worry if you have issues while applying, you can contact us in any case.
Is this iVisa.com online process safe?
We understand that it's normal to worry about the safety of sharing your personal information online, and precisely for that reason, we can assure you that we work professionally and without risking or compromising your data. Everything you offer and see on this website is protected.
This is why we have received top-rated reviews on sites like Trustpilot, indicating that we have done our job well. If you have any questions, you can always contact us.
Where can I get more information about the India visa for Niuean?
With the information that we've given you, it may be enough, but don't worry if you have more questions about the India visa for Niuean. You can chat with us at this link, or you can simply go to our blog page to read other useful tips, posts, and recommendations about this document.