Suppose you want to visit India soon, but you don't want to go through the traditional paperwork to obtain an India Visa for Thai. In that case, we have good news for you! Instead of spending time in long queues at the embassy, you can apply for an India Visa for Thai from any of your mobile devices. It is a type of visa attached electronically to your passport without having to leave your sofa's comfort. So you will only need your laptop or smartphone and an internet connection to start with the process.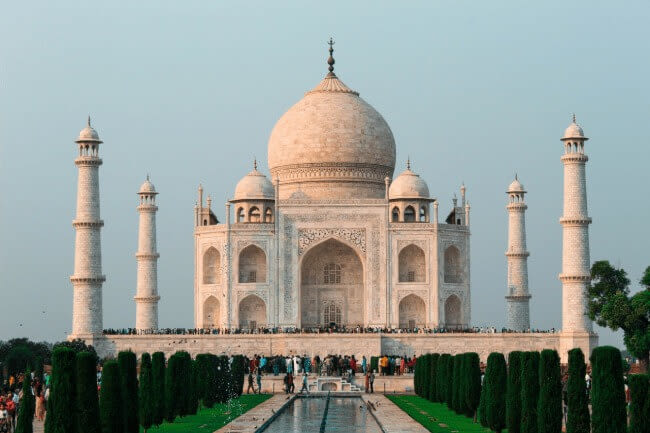 Moreover, if you're looking for a shortened procedure, you should use iVisa.com, a travel agency that reduced the paperwork to simple steps. Our experts will take care of the hard work while you spend your time doing what you love.
Frequently Asked Questions
Do I need an India Visa for Thai?
Yes, all travelers holding a Thai passport must obtain a visa to enter India. Otherwise, their access would be denied. Fortunately, it is no longer mandatory to get the traditional visa, but you can get it online wherever you are with iVisa.com's help. Our experts will take care of your paperwork while you complete our short application form.
What are the requirements to obtain my India Visa for Thai?
iVisa.com will require you to provide the following documents to apply and get your India eVisa.
Your current passport. It cannot be close to expiring, so you can avoid any inconvenience. Make sure to scan your information.
A digital photo of yourself.
A valid means of payment.
If you're traveling for business purposes, you will need your business card and a letter of invitation. On the other side, you will need a letter from the hospital in India if you will receive medical treatment there.
What are the steps to apply for the India Visa for Thai?
We understand how tedious it would be to get your India eVisa by yourself. It would take hours to read questionnaires with ambiguous language. Luckily,iVisa.com designed the following three steps that won't take more than 10 minutes to complete:
First, you will need to provide specific information about yourself and your trip. Once you do so, select the processing time that you prefer.
Verify that your information is well-written, and pay for the service you will receive.
Finally, upload the required docs and submit your form once you feel ready.
Our team will notify you when it is all done. You will receive your India eVisa at your email address.
How much does it cost to get my document?
The cost of getting your India eVisa will vary on the type of visa that better fits your needs: business, tourism, or medical visa. For that reason, iVisa.com prepared the following option.
Standard Processing Time: For

USD 71.11

, you will receive your document in

5 days

.
Are you ready to begin? Click here and fill out your application form now.
Do minors have to obtain a separate India eVisa?
Yes, all visitors holding a Thai passport must get an India visa. However, if you're traveling with children, you can apply for the India eVisa here.
Is iVisa.com a reliable platform?
For sure! iVisa.com is the perfect choice for anyone looking for an alternative to avoid tedious steps that would take hours to complete. Instead, we reduced it to 10 minutes, and our high-qualified team will process your request. Besides, our platform will protect your information from any leak to third parties trying to track your data. Still don't believe us? You can check the comments section from our customers that recommend our services.
I have some other questions; how can I get in touch with you?
If you want to clarify all your doubts about the India Visa for Thai or solve an inquiry about the service you will receive from us, you can chat with our support agents. They will assist you whenever you need them. You can also reach out to them by sending an email to [email protected].
If you realized you made a typo while filling out the application form, contact us right away to avoid any inconvenience.