More than 160 nationalities, including Germans, qualify for an electronic visa when visiting India for business, tourism, or medical reasons. In this way, you can apply for an India visa online rather than going to an embassy. You can receive the eVisa on time if you use the services of iVisa.com.
Apply for the India visa with iVisa.com and learn more about the India Visa for the citizens of Germany.
During the application process, you need to gather certain documents and pieces of information. Nonetheless, you probably already have some of the items on the list, and you don't need much else. Continue reading this article for more details about the India Visa for the citizens of Germany.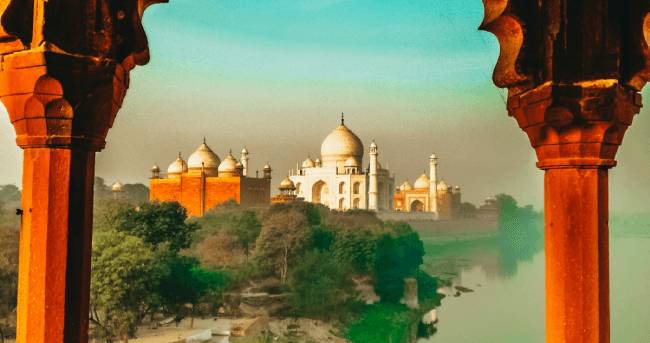 Frequently Asked Questions
What is an India Visa for the citizens of Germany?
Applicants who qualify for the India Tourist eVisa can apply for it online and obtain a 30-day visa for touristic purposes, allowing them to stay for 30 days in Total in India.
Online visas for India, whether for business travelers, for medical patients seeking treatment in India, or for medical companions accompanying patients to India, are available.
What is the validity of the India Visa?
India online tourist visas are available for travel up to 365 days after issue and allow multiple entries. An e-Visa for business is valid for 1 year after issued from the date of approval while an e-Visa for Indian medical treatment lasts for 60 days after arrival.
Do citizens of Germany need a visa to enter India?
For German citizens to enter India, a visa must be obtained before departure. You can obtain a fast and secure India visa by applying with iVisa.com. Use the Visa Checker Tool on iVisa.com to see if you need a visa for your destination.
How to apply for the India Visa for the citizens of Germany?
The process of applying for a visa on iVisa.com consists of three steps.
First: Fill out the application form and choose the processing option.
Second: Verify the information and pay the application fee.
Third: Include all required documents.
Travel documents will be sent to you by email once they have been processed.
What are the processing options available with iVisa.com?
iVisa.com offers three processing options.
Standard Processing Option: Even though there is a longer wait, the costs are low.
Rush Processing Option: The processing is faster, but it is also more expensive.
Super Rush Processing Option: It is the fastest option. It is also the most expensive option.
What are the details needed to complete the application process?
Upload these details to complete the application process.
Your passport: For identification purposes, you must provide a copy of your passport.
Email Address: Your travel documents will be emailed to you.
Payment method: Pay the application fee using a credit/debit card.
Can I trust iVisa.com to process my order securely?
Yes, iVisa.com offers a secure platform to process your information. Your privacy is our priority. Take a look at reviews for more clarity.
Where to get more details about the India Visa for the citizens of Germany?
If you still have any doubts about the India Visa for the citizens of Germany, contact our customer support team. They are available 24/7. Contact us via e-mail at [email protected].
iVisa.com Recommends
In India, you will find a vibrant land with striking contrasts where modernity and tradition blend harmoniously. Considering India's size and population, it is the seventh largest nation in the world by area. It has a rich legacy that reflects centuries of different cultures and religions. Among the activities that travelers can enjoy are access to sacred sites and spiritual encounters, while nature lovers will enjoy the country's sun-soaked beaches, lush national parks, and exciting wildlife preserves.
India's treasure trove of spiritual, cultural, and historical treasures abound, from the stunning Taj Mahal in Agra to the holy sites of Harmandir Sahib (the Golden Temple) in Amritsar and Mecca Masjid mosque in Hyderabad.
Known as a major Hindu pilgrimage center, Varanasi is also one of the faith's international symbols. It is home to the mighty Ganges River, one of the largest in the world. Having been inhabited since the 8th century BC, Varanasi is one of the oldest cities in the world. Visitors to the city should not miss the opportunity to explore the Old Quarter, which adjoins the Ganges and features the 1780 Kashi Vishwanath Temple (the New Vishwanath Temple has seven separate temples and is also worth a visit).
For Hindus, bathing in the Ganges is considered very important, and there are many locations known as ghats, providing access to the river where devotees can take a bath before praying.