Germans, like more than 160 other nationalities, qualify for an electronic visa when planning a trip to India for tourism, business, or medical purposes. As a result, you can apply online for an India visa instead of going to an embassy. If you use the services rendered by iVisa, the e-visa can be in your e-mail inbox in as little as 36 hours.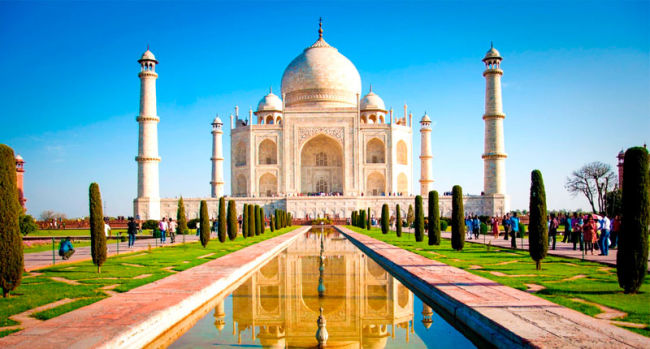 India Visa for the citizens of Germany – the requirements
One of the first things you have to do is to put together some documents and pieces of information that are required during the application process. Nevertheless, you do not need much, and chances are that you have some of the items on the list. Here is what you will need:
Passport – all applicants who wish to obtain an India e-visa must hold a valid passport. The document needs to be valid for at least another 6 months from the date of arrival in India. Moreover, you have to scan the passport's information page. You will be required to upload it in PDF format during the application process.
Digital passport photo – you need to make sure that the picture is taken recently and meets all the other guidelines for a valid passport photo. The format needs to be JPEG.
E-mail address – iVisa will send you the travel document via e-mail as soon as it is issued. That is why you need to provide a valid address to which you have access. Do not forget to print out at least one physical copy before departure.
Means of payment – iVisa is pretty flexible when it comes to payment. You can use a credit or debit card, but if you have an account with PayPal, Alipay, or WeChat, you can use one of them as well.
India Visa for the citizens of Germany – the online application form
When you notice that you have everything you need, you are free to fill in the application form. You should not find it particularly difficult, but keep in mind that if you need assistance or have some questions, you can reach iVisa's customer support via online chat or phone. The service is available 24/7 and free of charge.
When you access the application page, you will see that the form is divided into three stages. During the first stage, you need to fill in the blanks with personal information, travel details, and passport info. You will see that you also have to select a processing time for your application and a visa type. When it comes to processing, iVisa gives you three options so that you can choose the one that best suits your needs and budget. They are as follows:
Standard processing – your India visa arrives within 5 days, and you have to pay $117.
Rush processing – choosing this option means that your application is processed within 3 business days, and the fee is $147.
Super Rush processing – your application is processed within just 36 hours (2 business days for the Medical Visa), and you are charged $182.
Concerning the visa type, the fees for the Tourist Visa are listed above. The [India Business visa] and the India Medical Visa will cost you an additional $10 per processing time.
The second stage will ask you to take care of the payment and review your form to make sure that the information you provided does not contain mistakes. Even a simple typo can invalidate your visa, and you have to repeat the application process.
The final stage requires you to upload a few documents that support your application. When you are done, you can click on the submit button, and iVisa will take it from there.
As you can see, the citizens of Germany must undergo a simple online application process to acquire an India visa. The e-visa you receive keeps its validity for 1 year since the date of issue, it grants you multiple entries in India, and you can remain there for no more than 90 days per entry.