Please be aware that if your visa was issued before October 6th, 2021 it is no longer valid and you will need to apply for a new visa.
The citizens of Kenya who wish to travel to India for tourism, business, or medical purposes are not required to obtain a consular visa from the nearest Indian diplomatic mission. That is because as a Kenyan national, you are eligible for an electronic visa. iVisa.com can help you with the online application process. As a result, the travel document you need can be in your possession in just 36 hours.
Whether you are located in Nairobi or elsewhere in Kenya, chances are getting an travel e-visa will be more convenient than visiting a commission in person.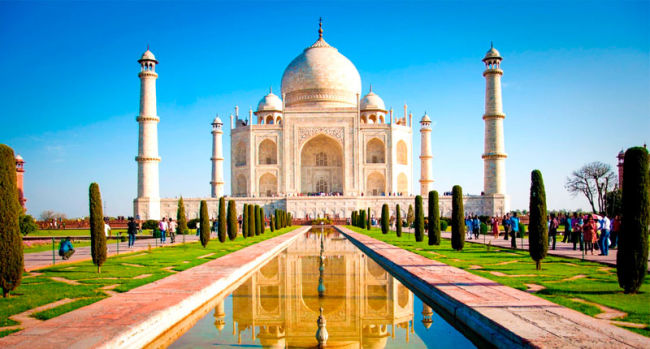 Nairobi is a wonderful place to visit in Kenya, full of culture, music, and nearby wildlife. However, a trip to the nearest Indian embassy (such as the High Commission in Nairobi) or going through a government website can be a hassle. Why do that when you can get your e-visa online and avoid government and commission bureaucracy? In order to make the most of your trip to India, we encourage you to consider the established online evisa processing services of iVisa.com to guide you through the whole process. After you apply, visa experts will check your e-visa application to ensure a high rate of acceptance.
India Visa for the citizens of Kenya – requirements
The requirements for an India Visa for the citizens of Kenya are the same as for every other eligible nationality. The list is quite short, and the chances of you already having everything on it are pretty high. Here is what you will need for a successful application process:
Passport – all applicants who wish to obtain an India eVisa must hold a valid passport. The document needs to be valid for at least another 6 months from the date of arrival in India. Moreover, you have to scan the passport's information page. You will be required to upload it in PDF format during the application process.

Digital passport photo – you need to make sure that the picture is taken recently and meets all the other guidelines for a valid passport photo. The format needs to be JPEG.

E-mail address – iVisa.com will send you the travel document via e-mail as soon as it is issued. That is why you need to provide a valid address to which you have access. Do not forget to print out at least one physical copy before departure.

Means of payment – iVisa.com is pretty flexible when it comes to payment. You can use a credit or debit card.
India Visa for the citizens of Kenya – the online application form
The next thing on your to-do list is to access the application page and fill in the application form. It should not take you more than 10 minutes to apply for the e-visa, but if you need some help or have concerns about the process, feel free to contact iVisa.com's customer support for more information about our services. The service is open 24/7 and does not charge.
iVisa.com split the application form into three parts for your convenience:
The first one wants you to provide general information about yourself and your trip, but you also need to select a processing time for your application, as well as a visa type. Keep in mind that both factors will determine the cost of your India visa. Check the options below before submitting. When it comes to processing, you are given three options:

Standard processing – your India visa arrives within 5 days, and you have to pay USD 88.00.

Rush processing – choosing this option means that your application is processed within 3 days, and the fee is USD 118.00.

Super Rush processing – your application is processed within just 36 hours and you are charged USD 153.00.
As for the visa type, the fees for the Tourist Visa for 1 year validity are listed above. The India Business visa and the India Medical Visa will cost you an additional fee depending on the processing time you choose. Click here to get more details about it.
The second part focuses on payment and review. Check to make sure that all the form is 100 % correct. Otherwise, you can end up with an invalid e-visa.

And finally, the third part wants you to upload the documents that support your application. When you are finished, you can submit your request, and iVisa will handle the government bureaucracy that follows and get your e-visa to you.
As you can see, the online process of getting an India Visa for the citizens of Kenya is not at all complicated. It is easier to get your e-visa through iVisa.com services than a government or high commission. The document you receive is valid for 1 year after issued, you can use it to enter India for Multiple Entry, and once you arrive, you are allowed to stay for up to 90 days in Total.