Everybody, including Tongan, don't like going to an embassy for their visa. It requires much of your time and you need to stand in line. You may also be required to travel quite a bit depending on your country of origin. However, if you are traveling to India, there is a better solution out there. You can apply for an India evisa, which is the electronic version of going to an embassy. You can apply whenever you like, even outside business hours. This is all possible via computer or a smartphone with internet connection. This means that you can apply in the comfort of your own home.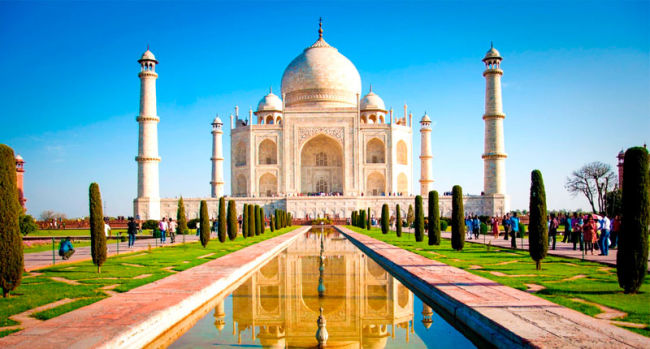 It will take only a few seconds when checking your eligibility. Tongan can access iVisa's website, click on the Visa Checker in the upper right corner, and you will know in seconds whether or not you qualify for an electronic visa. At the same time, keep in mind that the Indian evisa is accepted only at 25 airports and 5 seaports in India. Any other point of entry requires a trip to the embassy.
What is required of Tongan?
iVisa will do most of the work for you, but you need to provide them a few things to get started. Below you will find a list of everything you need to provide:
Valid passport – most Tongan won't have difficulty obtaining a passport. If you already have one, make sure that it is not expired.

Digital photo of your self – ensure that the photo is recent. You should not make face gestures in it, and the background should be white. Just scan it and be ready to upload it.

A passport scan of the information page

Means of payment – iVisa accepts multiple methods of payment. You can use a credit or a debit card, and if you have an account on Paypal, you can use that too.

Business card copy and invitation letter – this requirement applies to people who want to go to India on business and apply for an India business evisa.

Letter from the hospital in India – this is valid for people who apply for a medical visa.
What about the form?
Most Tongan may not like forms, mainly because it is difficult to understand, this does not apply to iVisa's application form. It consists of three easy steps, and in case you need any help, the company has an excellent support service that is ready to take your call day and night.
First, you need to insert your general information. That should take only about 5 minutes of your time. You must also choose the processing time and visa type. Both choices will affect the cost of your visa, so make sure of your selection.
The second step will ask Tongan to take another look at what you wrote in step one and make the payment. It is highly recommended that you check the accuracy of your provided information. This is because corrections are not possible after your application is processed.
The last step consists of a set of personal questions and photo upload. You need to upload additional documents. It is case to case basis, so do not expect to have the same requirements as the next person. After you are done with all three steps, you hit the submit button and wait. It does not get any easier than that.
India evisa for Tongan – processing time and visa cost
The cost of your visa depends on two things: visa type and processing time. iVisa provides three types of visas: for tourism, business, and medical. As for processing time, you have three options:
Standard processing – 96 hours. Because it is the cheapest option, most applicants go for standard. It only costs $87.

Rush processing – 72 hours. The cost goes a bit higher than with the previous option. You will be charged $117.

Super Rush processing time – 48 hours. As you can expect, the price goes even higher. This option will cost you $152.
As you can see, the whole thing is super simple. It should take you about 20 minutes to be done with the application process. Thousands of people have done so and are more than satisfied with the results.