More than 150 nationalities can apply for an Indian eVisa nowadays, including Trinidadians. This is excellent news for Trinidadians because if you're from this country, then you no longer need to go to the Indian embassy to get the India Visa for Trinidadians, and that's a big selling point. The only thing you need now is a device and an internet connection to apply online for the Indian eVisa.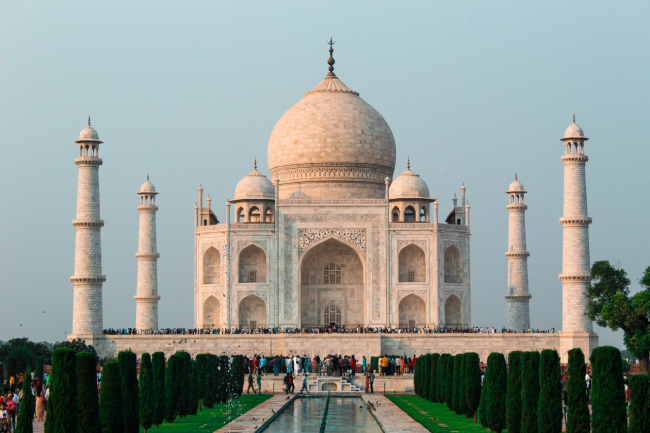 The Indian eVisa is a lot easier to receive than the traditional Indian visa that you must get through the embassy. Therefore, you won't need to waste effort and time in vain. You'll be able to apply from the comfort of your own home.
In this post, we will offer you more details about this e-Visa and what you should do to apply for it on iVisa.com.
Frequently Asked Questions
Do I need an Indian Visa for Trinidadian if I'm from Trinidad?
Yes, Trinidadians do need a visa to enter India, and it's essential to note that it is a digital eVisa. In other words, you won't be able to enter India without valid permission, but for your convenience, you can simply apply for an eVisa using our online form.
If you choose to get your eVisa with iVisa.com, you will find the process simple and fast. iVisa.com is an online website dedicated to offering fast and secure eVisas and other travel necessities.
What is an Indian Tourist eVisa and how many types of Indian eVisas are there?
The Indian Tourist e-Visa is an official document that authorizes you to enter India with an automated link in your passport. This document is exclusively to be used for tourism purposes, meaning that you'll need other eVisas for medical or business visits.
Therefore, we remind you that you can choose any of the following eVisas to apply on iVisa.com, depending on your needs:
Tourist eVisa
Business eVisa
Medical eVisa
You can read more details about them here on the India visa page.
We'll be talking more about the Tourist eVisa in this article because it is the most requested.
How long can I stay in India with this eVisa?
The first thing you should know about this document is that it's valid for 1 year after issued, and it allows a Multiple Entry for a maximum stay of 180 days Per Entry.
What requirements do I need to provide?
Although you need to make a small effort at the start, iVisa.com will definitely make everything easier for you. You need to give the proper information so that you can get your eVisa fast and safely. The list is not long, and the things on it are easy to obtain:
The hospital letter is only necessary if you apply for a Medical eVisa.
iVisa.com accepts multiple payment methods, which means that you can use a credit or a debit card to pay your fees. You can also use a Paypal account.
Don't forget to offer a valid e-mail address to receive all the information related to this document, including a digital copy.
How much does this eVisa cost?
Processing times and visa type (tourist, business, medical) will determine the total cost of your India eVisa. As for the processing times, we give you three options to choose from, as follows:
Standard processing:

5 days

. It'll cost you

USD $94.99

(service fees included).
Rush processing:

3 days

. The cost goes higher this time. You'll have to pay

USD $138.99

(service fees included).
Super Rush processing time:

36 hours

. As you can guess, the price goes even higher. This alternative will cost you

USD $191.99

(service fees included).
Keep in mind that the prices above are based on the Tourist eVisa. For both Business and Medical eVisa, you'll wait the same amount of time, but you'll pay USD 137.00, USD 167.00, or USD 202.00, according to the processing time you choose.
Are you ready to apply? Let's go- we're ready too!.
How is the application process carried out?
You only need a few minutes to complete your online form. It can be ready in 20 minutes or even less.
iVisa.com makes things more straightforward for you. The online form is a breeze to complete. You only have to follow a few steps. Also, you can contact iVisa.com's support service. A customer representative will take your call 24/7 and guide you through the process if you have issues while applying.
The first step is quite simple. You only need to insert your basic information such as name, address, e-mail, passport info, date of birth, marital status, and so on. At this point, you'll also have to choose the visa type and the processing time.

The next step consists of revision and payment. Accurate information is important. Once your information is processed, you cannot make any corrections. Therefore, we recommend you double-check every piece of information before submitting the application.

The third step consists of a personal questionnaire and photo upload. You will be asked to upload additional documents, but the amount depends on your eVisa and other personal circumstances. Don't worry too much about this part, you will be instructed on what you need to upload.
Once you complete all three steps, just click on the submit button and wait for it to arrive in your inbox in the processing timeframe you selected. It's as simple as that, no need for extra effort.
What should I do after I finish the application process?
Once you finish the online form, you'll have to wait for your Indian eVisa to reach you. iVisa.com will send it to you by email in PDF format. You don't need to do anything else after that, apart from printing out a copy before you set off!
Do I need separate eVisas for my kids?
Yes, you have to apply for them as well because every Trinidadian citizen must have an Indian e-Visa associated with their passport regardless of their age.
Can I enter at any point of entry with this eVisa?
No, you can't. You can only enter certain points of entry. You can check them out on this link to see if it suits your arrangements.
Is it safe to use iVisa.com.com to apply for the Indian eVisa?
Using iVisa.com is a great way to get ahead before your trip. No one likes the uncertainty of not knowing whether or not you will be able to successfully enter the country, so iVisa.com is a fantastic way to ensure that you've covered all your bases. It's safe to use iVisa.com because we have been processing travel documents for years, and protect your personal data like it's our own.
Where can I find more details about the India Visa for Trinidadian?
If you want to receive faster attention, then click here to go to the chat page and start chatting with one of our customer service delegates. In addition, you can find more info about the Indian eVisas here as our team continues to produce informative material for readers.