Are you ready to start your trip to India the easiest way possible?
If you are from Zimbabwe we have great news for you! You can now apply for the India eVisa in advance and get ready for your trip without stress.
With the Indian eVisa in your hands, you won't have to be bother about going to an embassy or queueing at the airport.
This electronic document to visit India is very simple to get and it won't take you much time. Besides, if you use iVisa online service, you'll be able to obtain this eVisa as soon as you want.
You don't have to be a computer wizard to complete the online application form to get this document.
Get all the information you need about the India visa for Zimbabweans by reading the questions in this article.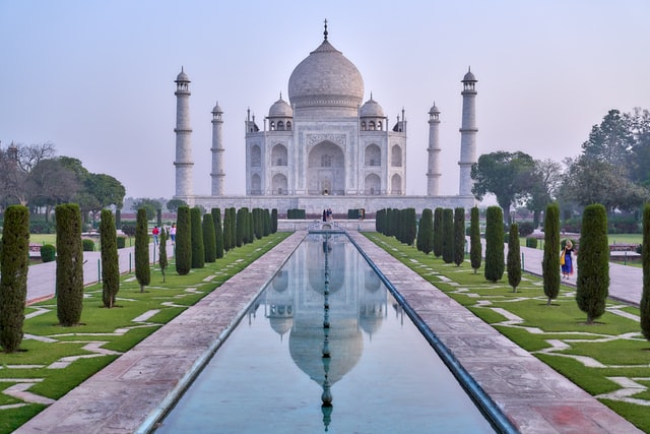 Frequently Asked Questions
DO I NEED AN INDIA VISA FOR ZIMBABWEANS TO ENTER INDIA?
You won't be able to visit India just by having your passport at the airport. You'll have to show an India visa for Zimbabweans, but it can only be an Indian eVisa (electronic visa), and not a Stamped Visa.
WHAT SHOULD I KNOW ABOUT THE INDIAN EVISA?
More than 160 countries can apply for the Indian eVisa, and that's why this nation has become more and more famous over the years. The Indian eVisa is an official permission that allows you to enter India for a short-term visit (30 days after arrival).
This eVisa was created by the Indian Government in 2014, and many foreigners have applied for it ever since.
You only have to fill in an online application form to obtain this electronic document. There's no need to visit the embassy or to complete a survey at the airport.
Besides, at iVisa we have an online form that you can complete in minutes. You can use it at any time and get ready for your trip in a few days.
WHICH DOCUMENTS ARE NECESSARY FOR THE APPLICATION PROCESS?
The documents required will differ depending on the type of eVisa you prefer. Nonetheless, some items are always obligatory for any type of Indian eVisa, especially if you decide to fill in an online form. These are the ones you'll always need:
Your current passport with a valid due date. It shouldn't expire while you are in India.

Your current email address to obtain the eVisa and all the important details that you'll have to consider to enter the country.

A payment method for payments related to the document. You can choose as your method a Paypal or a debit/credit card if you use iVisa online service.

A visible copy of your passport's information page.

Lastly, one passport-size picture that you can easily obtain by using this professional photo service.
This list of documents are the only ones you'll need to apply to the tourist India E-visa. The other evisa types have few extra requirements.
If you have the required documents you can apply here.
HOW MANY TYPES OF INDIA E-VISAS IVISA OFFERS?
At iVisa we can offer you not one, but three types of eVisas:
The Indian Tourist eVisa is perfect if you want to visit the country as a tourist. You can select a 30 days after arrival valid eVisa (Double Entry), 1 year after issued valid eVisa (Multiple Entry), or a 5 years after issued valid eVisa (Multiple Entry).

The Indian Business eVisa if you're visiting India for business (Multiple Entry).

The Indian Medical eVisa if you're visiting this country to get medical treatment (Triple Entry).
The time of your stay will depend on the E-visa type and your nationality.
WHAT IS THE PRICE OF THE INDIA EVISA FOR ZIMBABWEANS?
The cost of the India E-visa changes depending on the type you choose , the processing time , and other elements like the number of entries your E-visa has.
Keep in mind that at iVisa we offer great prices that will include a 24/7 customer service. Besides, you'll get your eVisa very fast and you'll have an expert to guide you through the process.
We offer you three different prices according to your time an needs:
Standard processing: It provides a 5 days waiting period and costs USD $101.99.

Rush processing: It provides a 3 days waiting period and costs USD $143.99.

Super Rush processing: It provides only a 36 hours waiting period and costs USD $190.99.
These prices are based on the India 1-year valid tourist eVisa.
If you want to see the prices for the other Indian Visas, click here.
WHAT STEPS DO I HAVE TO FOLLOW TO COMPLETE THE ONLINE APPLICATION FORM?
Once you get your documents ready and you choose the processing time for your trip, you can proceed with the online application form. Remember that we have a support service that's ready to help you every day of the week and every moment of the day.
These are the steps to complete the online form:
First, fill in the questionnaire mindfully by providing your full name, address, e-mail, date of birth, and so on. You also have to choose the processing period you prefer in this step.

Second, check the data you gave before to assure that it doesn't have typos or mistakes. After that, you can pay for the service with Paypal or debit/credit card.

Third, attach the necessary documents to complete the online application form. You might need to upload the passport-size photo and also a copy of your valid passport.
Once you're ready with the 3rd step, you can click on 'submit' to send your online form.
IS IT SAFE TO APPLY ONLINE?
We can say that by using iVisa you'll enjoy a 100% safe and guaranteed service. At iVisa we have a strong and protected system that will process your eVisa fast without risking your personal information. That's why many clients trust us. You can check how satisfied they are with our online services here.
WHERE DO I GET MORE INFO ABOUT THE INDIA EVISA??
If you have other doubts, don't worry, there's more information about the India visa for Zimbabweans here.
We remind you to contact us if you find problems while completing the online form. We're always happy to help you.
Begin your online application process here to get ready for your journey!