If you have an Australian passport, then you have the chance of applying for an Indian Medical Visa for citizens of Australia, especially if you want to have a medical procedure in India. You can apply for this document online, and with iVisa.com, the process can take you only a few minutes.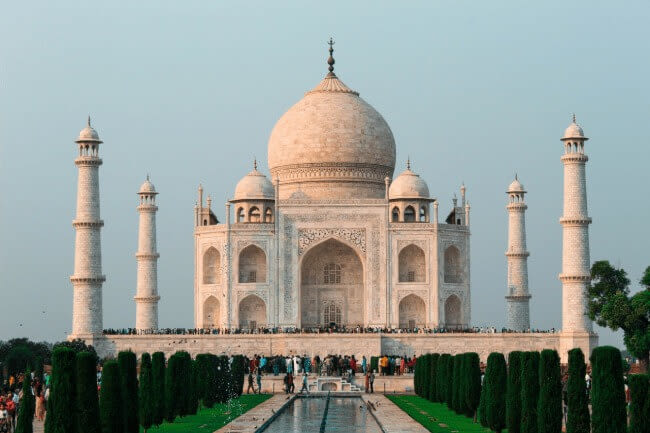 If you want to know all about the Indian Medical visa for citizens of Australia, including the price, the processing times, etc., then continue reading the following questions.
Frequently Asked Questions
What are the current COVID-19 requirements to visit India?
As the COVID-19 information changes often, we recommend you to check our Indian Medical eVisa product pageto get the most up-to-date information about traveling to India safely.
To learn more about the Indian Medical Visa for citizens of Australia and its application process, please read below.
What is an Indian Medical eVisa and how to apply for it
The Indian Medical e-Visa is an electronic document that permits you to visit India. This eVisa can be used for medical treatments (which should be recognized at a hospital or treatment center in the country).
It's very easy to apply for this document online, you only have to follow these steps:
Step 1: Complete the online application form with general information like passport ID and full name. Then, choose the processing speed you prefer.
Step 2: Make sure that the information you registered is correct and pay for the fees.
Step 3: Upload and attach the documentation required and then click the 'submit' button to finish this process.
After finishing, you'll receive the Visa by email, so stay alert!
Read other details about the Indian Medical Visa for citizens of Australia below.
What documents do I need to apply for the Indian Medical eVisa?
Before applying for your Indian Medical eVisa, please be sure you meet the following requirements as they'll be necessary to process your eVisa properly:
Your valid passport (it should have at least 6 months of validity counting from the date of arrival).
You must have a valid hospital letter.
Scanned copies of the passport's information page.
You should also have a yellow fever vaccination card at the time of arrival in India (especially if coming from a Yellow Fever risk country).
An email address to get the eVisa.
You must have a debit or credit card for payments.
Learn other information about the Indian Medical Visa for Citizens of Australia in the next questions.
What are the costs and processing times for this document?
While applying for this document, you'll have to choose one of the following processing times so that you can know the exact price to pay:
Standard Processing Option:

USD 133.99

-

5 days

Rush Processing Option:

USD 173.99

-

3 days

Super Rush Processing Option:

USD 230.99

-

2 days
Choose the option that suits your needs better.
Is iVisa.com a 100% safe website?
Yes, we offer a reliable service and we have at our disposal a trustworthy team. You can be sure that your private information is well-guarded and in good hands. However, if you have doubts please go to our comments section to see what our clients think about us.
Where can I read more about the Indian Medical Visa for Citizens of Australia?
If you want to keep reading other info about the Indian Medical Visa for Citizens of Australia, please go to iVisa.com, or better yet, contact our agents by chat online, they'll be ready to help at any time!
iVisa.com Recommends
India is a country with a notorious mix of spiritual beliefs, traditions, festivals, and landscapes. Not to mention that it is also an interesting place to observe different architectural styles. In India, you can easily have an unforgettable experience that you'll probably want to repeat.
India's landscapes are as varied as its culture and that's probably one of the most fascinating things here. From snow-capped peaks in the Himalayas to golden-sand beaches in the tropical south, this nation has a plethora of natural attractions. Here, you can enjoy big jungle environments and also get to know different animal species, especially with some of the wildlife safaris available from different cities.
You can also take long but rewarding treks high in the mountains, or simply inhale fresh air with forest walks. Besides, India is a perfect place to meditate and stay away from noisy cities if you decide to delve yourself into more greenish and quiet environments like Varkala and Gangtok.
From serene temples surrounded by beautiful gardens, to more active cities full of small shops and vibrant people, you can be sure that India is the perfect country to never get bored.