If you want to get medical treatments in India, then you need an Indian Medical eVisa. Applying for this document is not complicated, but it is important to take into account some recommendations, including knowing the exact Indian medical visa validity. Luckily for you, iVisa.com can help you with that.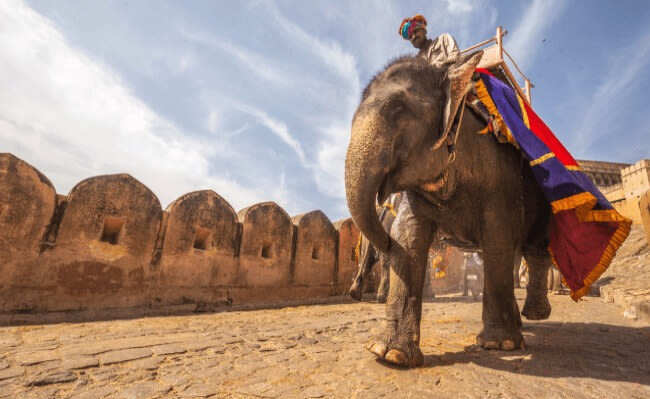 We recommend you read the questions below to learn all about the Indian Medical eVisa, especially if you're planning an upcoming trip to this country for medical reasons.
Frequently Asked Questions
What are the COVID-19 conditions to travel to India?
This information varies depending on your nationality and other requirements, and that's why we recommend you enter our Indian Medical eVisa page. By entering that page you'll get the most up-to-date information about this topic.
To learn more about the Indian medical visa validity, please read the questions below.
What is an Indian Medical eVisa and how to apply for it?
The Indian Medical e-Visa is an electronic-based travel document that authorizes you to enter India for medical purposes. This document can only be used for medical reasons, and these treatments or procedures must be authorized by a recognized medical center in India.
It's very simple to apply for this eVisa at iVisa.com. All you have to do is to complete this process:
Step 1: Fill in the online inquiry form and select a processing time.
Step 2: Check the information to avoid mistakes and pay for your eVisa with your credit or debit card.
Step 3: Upload and attach the documents required and click on 'submit' as soon as you're ready to finish the whole process.
After that, you can wait for your Indian Medical e-Visa via email inbox.
Get other information about the Indian medical visa validity below.
What documents or items do I need to apply for the Indian Medical eVisa?
We'll ask you to have a few items to get the process started. They may change depending on your country of origin, but don't worry, here's the list that we often request (it is very short indeed):
Your passport (it must not expired once you arrive in India)
Your hospital letter.
Scanned copies of your passport's first page.
A yellow fever vaccination card (it is necessary if you're coming from a yellow fever risk country).
An email address to get the eVisa.
A debit or credit card to pay for the fees while applying.
Do you want to know more about the Indian medical visa validity? Then read below.
What are the costs and processing times for this document?
We offer three processing options, and each one with different prices. These are:
Standard Processing Option:

USD 127.00

-

5 days

Rush Processing Option:

USD 157.00

-

3 days

Super Rush Processing Option:

USD 192.00

-

2 days
What should I know about the Indian medical visa validity?
The Indian Medical eVisa is processed online and it has a validity of 60 days after arrival.
Is iVisa.com a 100% safe website?
Yes, we have designed a solid website and we also have a reliable work team. Your private information is well-guarded and in safe hands. However, if you still have doubts about it, please check our comments section.
Where can I read more about the Indian medical visa validity?
You can get more information about the Indian medical visa validity by continuing exploring iVisa.com, or by talking to our [agents] through chat online, they'll be ready to help you 24/7!
iVisa.com Recommends
With its interesting mix of cultures, festivals, architecture, and spiritual beliefs, India is without a doubt a fascinating country to visit. Your memories here will blaze bright long after you've left this land, making it an unforgettable experience for sure.
You can start your Indian adventure by exploring the City Palace, a huge complex of buildings, gardens, and courtyards. This place is right in the heart of the Old City, so it is not complicated to reach it. The outer wall was built by Jai Singh II, but after that, the place continued its expansion and nowadays it has more modern edifications that blend very well with the antique architecture. This place is an incredible mix of Rajasthani and Mughal architecture.
Another place that we recommend you visit is the Sun Temple. Known as the cosmic chariot of the sun god Surya, this huge, breathtaking temple was built in the mid-13th century, probably by Odishan king Narashimhadev I to celebrate his military victory over the Muslims.
These are only a few examples of the places you can visit in India because there are many more!