As India is one of the biggest countries in Asia, it's completely normal to ask yourself if it's a safe place to visit, especially if you come from a country with a different culture like Spain. Generally speaking, India can be considered a safe destination for tourists, but there are some things you should be aware of in order to avoid any problems during your journey. From transportation and hygiene to scams, in the article below you'll find the most important safety tips for travelers from Spain in India.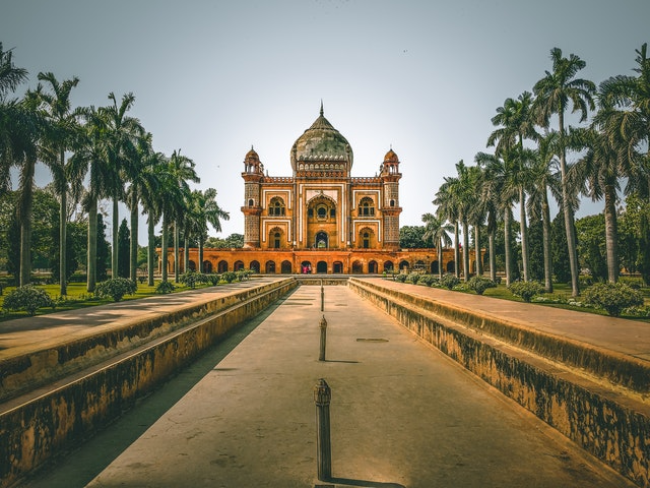 In addition to safety, there are certain required documents you'll need to get before your trip to India. One of these includes the Embassy Registration Form, which you can apply for with iVisa.com. Our team of experts will review your application to ensure you've filled it out correctly. Read on to find out about tips to make your journey to India more pleasant and safe.
How safe is to travel to India nowadays if I'm Spaniard?
For the most part, India is a rather safe country. Certain places can be more dangerous than others, but the most beautiful sites of India, including the Taj Mahal and Hawa Mahal, are mainly safe for travelers. If you go with a tourist guide, it'll be easier to keep yourself protected since the guide will show you roads that won't cause you any harm.
Don't forget to look after your belongings everywhere you go, even at the airport. A good alternative to keep yourself safer with no stress is simply paying attention to the Embassy recommendations. One of the first things the Embassy will ask you is to fill in an Online Registration Form, which you can complete by using iVisa.com. After that, you'll receive all the following steps via e-mail, but don't worry, you'll only need your passport and basic things like a passport photo to continue with your journey.
What warnings should I consider if I travel to India?
There are some topics that you need to keep in mind if you're planning a trip to this country, which includes the danger of being robbed or being harassed if you're a woman. But as you already read before, this is not something to be afraid of if you're cautious. To help you find your peace of mind, you'll read below the best recommendations to walk the streets of India feeling secure.
What means of transportation should I use in India?
From a typical public bus to the famous "tuk-tuk" drivers, you have a wide variety of transportation options in India. Nevertheless, you should be careful with the option you choose. Some things to keep in mind are what time of day you're traveling and also what spot you want to visit.
The taxi drivers and "tuk-tuks" are very popular and they're the most used to travel to cities like Delhi. If you decide to use these means of transportation, be aware of pickpockets and people trying to rip you off. As long as you keep your eyes on your personal belongings and your money, you shouldn't be afraid. Many people in India avoid violent encounters, so don't worry about being harmed if someone tries to rob you.
In case you decide to take a trip at night, avoid overcrowded buses or trains, and don't accept drinks or foods from strangers since these can be dangerous. India follows the left-hand driving system so it can be confusing for you to explore its roads at night. That's why it's preferred to walk the streets during the day.
What should I consider before eating Indian food?
One of the most popular things to mention about Indian culture is its gastronomy. The food you can eat there is delicious and full of spices. This can be something a little bit unusual to Spaniards, but it's worth it if you want to try something different for an affordable price. Typical Indian street food can cost you less than a dollar, but you have to pay attention to the hygiene conditions.
It's up to you if you decide to try these unfamiliar foods, but it's recommended to avoid eating them too much if you have a delicate stomach.
Is India a Safe country for Spanish women?
Sexual harassment in India is very common, especially with white women. If you're a Spaniard woman, you'll probably face some hostile or aggressive behavior, but you can avoid that by being careful with your clothing and also by traveling with a friend or partner rather than alone.
Remember that this country is very religious, so you should try to dress properly but also comfortably. You should wear clothing that isn't too revealing. In case you decide to buy a nice piece of clothing there, you can get Saris or Kurtis which are very popular and affordable.
Is scamming common in India?
Yes, it's very common to get scammed in India, and it's a serious issue there. To avoid this situation, especially if you're a first-time traveler, you can avoid having too much cash in your pockets and always keeping an eye on your things. Avoid answering any questions from vendors since they're very persistent and they always try to sell overpriced items.
To make sure you start off on the right foot, be sure to get your Embassy Registration ahead of time. iVisa.com provides an easy and straightforward process to help you get the necessary documents.
Do I need a visa to enter India if I'm Spaniard?
The good news about traveling to India is that you don't need a consular visa, you only need to fill out an Embassy Registration form and that's it. The process is easier than you think and, as you have read before, it's still important to ensure a safe deal when you arrive at the airport. By filling in the Embassy Registration with iVisa.com, you won't need to worry about any tedious paperwork or even getting scammed. In a few minutes, you'll be ready with the documentation required. All you have to do after that is to prepare the rest of your trip properly.
How long can Spaniards stay in India?
This will vary according to what purposes you have in the country, but as you can guess, the average recommended is 30 days (one month). However, this is just an average and it can change depending on certain circumstances. While filling in the Embassy Registration Formyou'll also be able to get an idea of the number of days you're allowed to stay.
Try to list all the things you want to do in India, including the places you want to visit. By knowing everything you'll do in this country, you'll acknowledge the average amount of time you'll stay there and also how much you'll spend on your documentation. Remember that this is important to avoid any inconvenience at the airport.
Where can I find more information about traveling to India?
It's understandable that you still have some questions about safety in India, and that's why you can still get more information by visiting our website. You can also get personal attention by contacting us online. You don't have to worry about the safety of your information since our updated system won't allow it to get leaked. Don't forget that this is another important factor when we talk about safety since your online formation can get leaked with other informal services.
You only need a valid email address and passport to complete the Embassy Registration Form, but your email is more than enough if you want to get more information.
If you consider all the information above and also the online form, it shouldn't be hard for you to explore India peacefully. After all, India is one of the most visited countries in the world and it shouldn't be a forgotten destination just for certain disadvantages. Try to keep yourself constantly informed by visiting iVisa.com, and don't forget to stay safe.