India has been for years one of the most popular destinations in the world. Due to its landscapes, monuments, and exotic culture, this place has become one of the favorite destinations for Australians. Every year more than 10 million tourists visit this extraordinary country; excited and happy they get prepared to start their journey. It is impossible not to include this magical country in our travel checklist. Isn't it? If you are reading this article, surely you have decided that this country will be your next travel adventure.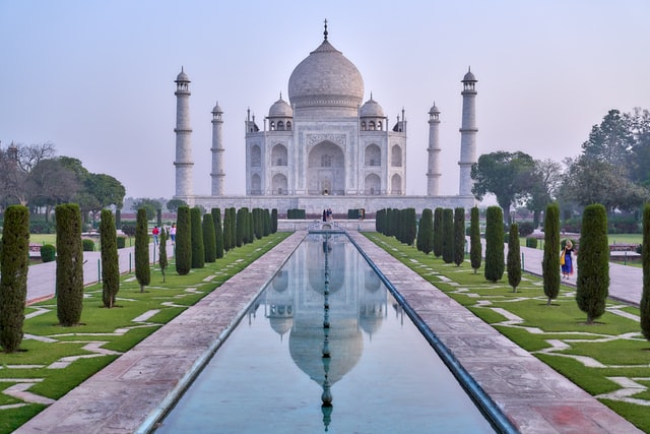 As we mentioned before, this destination has a special culture for you to discover. Nonetheless, it also has a special social dynamic and a reality that may be different from what you imagined. Even if you are an expert in planning trips and you always check every detail of your journeys, you should consider some aspects to protect you if any dangerous situation occurs. This is why we will show you certain tips and security advice that you must take into account before arriving in the Indian territory and we will tell you a better way to be always informed and alert in real-time. Continue reading this article to know more about it.
How is India's National Security?
According to the last research of the National Crime Record Bureau (NCRB), criminal acts against tourists have increased in the last few years in India, especially in Delhi and other touristic places. Even so, it is important to point out that civil insecurity in this country is not so high.
Anyways, insecurity is almost in all the countries. We just need to be aware of the dynamic of each nation.
So, Is India Safe for Australians?
There are many ways to take precautions, but we recommend to always be in contact with the Australian embassy and use its travel advisor. You may be thinking that doing this will be stressful and that you will have to deal with bureaucracy, but with iVisa.com your embassy registration will be done in just 5 minutes!
What is an Embassy Registration for Australians?
It is an official subscription service issued by the Australian government that provides its citizens in real-time the latest updates, news, information, guidance, and travel advice about India by email or SMS.
In this Pandemic Context, this service will be very useful for you. If any emergency or special situation happens during your trip, counting with the Embassy assistance will be the best way to be safe and be prepared for what awaits you in this beautiful nation.
Thanks to the iVisa.com Embassy Registration, thousands of Australians have traveled to India with no inconvenience. You can check what they say about us here We truly recommend you to get your embassy registration with iVisa.com!
Indian Security advises for the Australians:
In the following section we show you some security advises that we consider important for Australians citizens:
1. Which means of transportation is safer for Australians?
If you are not used to the fuss and traffic caused by the same people on the streets, India will show you all of that, as soon as you land in their country. The use of public transport is not 100% safe because there may be pickpockets on the streets who, if you are not alert, can steal your wallet, backpack, purse, travel documents, or any of your belongings.
For that reason, we suggest you use taxi service apps from your cell phone or request them from the hotel where you are staying. You can also use another means of transportation like railway trains or the well-known moto-taxis that are common and cheap in this country. Just always remember that if you want to use informal transportations, you must be very careful to avoid any inconvenience.
2. Why is the health safety of Australians so important?
Every time we plan a new trip abroad, we take into account the many contagious diseases we may acquire during our stay. Because of this, there are several vaccines that travelers get before they travel.
There are also travelers that choose to purchase travel insurance to help cover their medical expenses in case something happens to them during the trip. However, despite having any insurance or vaccine certification, in these times, other documents such as the Health Declaration are also required.
If you want to know more about this product, just click here and find out all the details.
The health of the traveler is very important, especially in these times, because we do not know what we are exposed to when we travel to another country.
So, always have a bottle of alcohol gel and a bottle of water on hand. Remember that the coronavirus is still latent in the world and we can get infected if we do not follow the required health measures.
3. Is it safe if Australians make any bargain with the Indians when they want to buy something?
Traders and sellers in general always seek to sell as many products as they can to the public; and tourists are not exempt from this. The prices they offer always vary depending on who is asking for the product which affects mostly foreigners. When it comes to money, these people are the first to take advantage of tourists who have dollars. So, it is recommended that you use the method of haggling to be able to buy something. Arrange a negotiation with them, in a way that makes sure that what each one receives is balanced and benefits both of them, and don't forget to take care of your belongings while negotiating with the seller. Always keep this in mind, because if you are careless, they will take advantage of you and steal your things.
4. Are there a lot of thieves and scammers in India?
Thefts in this country are very common, for the Indian citizens themselves stealing things is not a big deal. However, for tourists, like Australians, the fact of traveling as a backpacker and having their official documents such as passport, ID or the visa itself at hand, can play against them when moving around the city.
Even though all places in this country are unsafe, this does not mean that for this reason, you will not travel to this country anymore; on the contrary, these tips will help you to make arrangements in advance for your travel date.
If at some point someone takes advantage of you and ends up taking away your documents, don't worry, because thanks to the Embassy Registration, you will be able to obtain adequate information for this type of situation.
Now you understand a little more about the importance of informing yourself before the trip? You can get a lot more details about what awaits you in India if you make the right decision: Get your own Embassy Registration.
In iVisa.com, we always think about the safety of our clients, since not only is it essential to obtain a visa and travel, but it is also important to know the risks we are exposed to in our new adventure and how to prevent them before our trip to India. As we have seen, there are certain things that you must take into consideration to prevent any type of inconvenience. For that reason, you must take into account everything mentioned above. In addition to that, you should also know the importance of obtaining this iVisa.com service, because this document will truly make you feel more secure during your stay.
If I have more doubts about this Embassy Registration, where can I get more info?
In that case, you can contact our customer support team; just click here and start chatting with one of our representatives, we will be pleased to guide you in anything you need 24/7.
In iVisa.com, we want you to have a safe trip and enjoy all that India has to offer, so don't hesitate and make the right decision. Get your Embassy Registration now and forget about bad surprises!
Don't hesitate and request your embassy registration with iVisa.com!