Disclaimer - iVisa does not currently offer the OCI card, please check below for any information you may need about your future application with us, or how to apply for an India Visa.
For anyone who frequently travels to and from India, an OCI Card (Overseas Citizens of Indian card) is an absolute must. This card makes it incredibly easy to travel back into India, without having to worry about common international travel hiccups. If you used to live in India and now you frequently return to visit family and old friends, then you know how important your OCI card is to a smooth and successful trip.
This is basically just another useful document just as the Indian Tourist e-Visa, but obviously more practical to many travelers.
However, what happens when weeks or days before your planned trip, you realize you can't find your OCI card? Since this is a physical card, the chances of misplacing or losing it are high, and such an oversight can significantly impact your trip.
Do you cancel your trip and risk not receiving a full refund? Do you apply for another OCI card? In this article, we'll tell you what to do.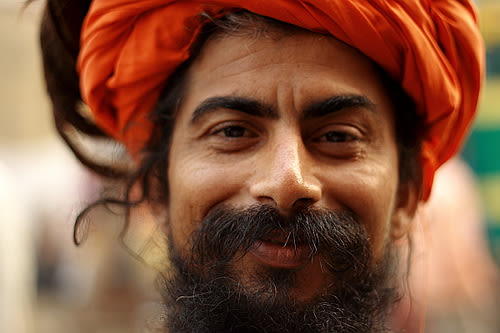 Frequently Asked Questions (FAQs)
Why You Shouldn't Apply for a New OCI Card Moments Before Your Trip
Many people would immediately apply for a replacement OCI card, hoping their new card arrives in time for them to possibly still make their journey. Applying for a new card is not a simple process. To begin you must first:
File a police report – even if you firmly believe your card is just misplaced, you should take this precaution in case someone tried to steal your identity. In fact, to apply for a new OCI card now, you must have a copy of this police report.
Interview – in some cases a personal interview may be requested so that foul play can be ruled out.
Apply online for your new card – you may then proceed to apply for your new card. You'll need your police report, passport number, OCI registration or file number (alternatively a U-Visa number will work), and date of birth. This will then lead you through the process of reapplying for your OCI card. You'll then need to print, sign, and mail all required papers and documents and wait for your new card. In general, you can expect to receive it within a month (possibly longer).
What other options are there?
If you don't have a month to spare, you're not completely out of luck! While you will need to reapply for your OCI card eventually, you don't have to cancel your trip because of your misfortune. Instead of that, apply for an eTourist Visa with iVisa. This tourist visa will allow you to safely and quickly enter India and won't delay your time at the airport.
You'll receive your eTourist Visa from iVisa electronically as soon as you want after applying. You won't have to worry about losing it since it's stored safely and securely in your email inbox. This visa is valid for 180 days in Total from your arrival in India, and the application process is handled entirely online. All you need is basically a passport and digital photo to get started.
Here we'll show you what other details you need to know about this tourist e-Visa while waiting for your OCI card.
What documents do I need to apply for the Tourist e-Visa?
You just need some basic documents for this visa:
Applicant Photo

Passport Personal Details Scan

Last Page of Passport (if applicable)
And you'll also need these requirements in order to proceed your application form easily:
Valid email address – This is because once you apply with iVisa, we'll send you the e-Visa via email. You don't have to print it, but it's ok if you do it. There's no chance of losing it since it's automatically saved in your e-mail

Means of payment – In order to proceed with your e-Visa, you have to provide a credit or debit card or even a Paypal account if you prefer.
How much does this e-Visa cost?
In case you select a tourist e-Visa, the price of it is USD $43.00. However, the total price vary according to how fast you want it with iVisa.
You have three options to pay for your e-Visa according to how fast you want it:
Standard process: If you want your visa in

5 days

. The cost is

USD $92.99

.
Rush process: If you prefer to have it in

3 days

and pay

USD $134.99

for it.
Super Rush Process: This is the fastest option that allows you to have your e-Visa in

36 hours

, but paying

USD $184.99

.
If you want to apply for your e-Visa, click here. You can also check more options aside Tourist e-Visa in this link.
How do I apply for it?
The application process is quite easy. It only has two steps to follow:
1. First you need to provide your personal data like name, address, passport info, etc. You also have to select a processing time before continuing with the next step.
2. The second step is about payment and revision. Make sure that all the information you provide is completely accurate. Keep in mind that once the request is issued, it's not possible to make corrections.
Is it safe to use iVisa to get my India e-Visa?
Yes, is completely safe. We work with a professional team that has been providing official eVisas since 2013. We also know that many people believe that online information can easily leak and put their personal info at a huge risk of getting into the wrong hands. But with our services, you don't have to worry about that. We offer maximum safety for your personal information.
Is there more information about visas to India?
Yes, there are. You actually have many tools to find out more information about Indian e-Visas with iVisa. You can check more FAQs and other interesting tips in this page. You can also check previous posts down below this article, or even contact our customer service representatives here if you have a specific doubt about it and you prefer something more personal.
There are thousands of happy customers who can give you other important details and references in our website, so you basically can find a lot of useful information however you prefer.
In conclusion, if you're worried about missing a trip to India because of a lost OCI card, apply for your eTourist Visa with iVisa and make your trip with peace of mind.