If you are ready to obtain the OCI card, you can do it with iVisa.com. We have the simplicity, speed, and security to help you with the online process. Let our team tell you all about the OCI card processing time.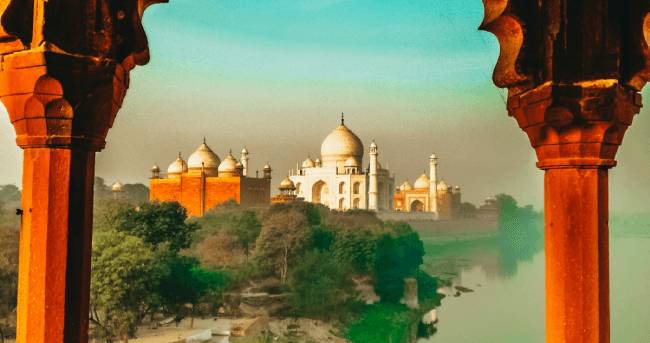 The OCI card is a lifelong visa that you can acquire if you meet the eligibility criteria. In this case, you must prove you have an Indian origin. Continue checking the OCI card processing time.
How can I acquire my OCI card with iVisa.com?
Go to the application page.
Provide all the required information in the online form.
We will check your application and request more information if necessary.
We will send a guide with all the details you need.
Send by mail the physical application to the Application Center.
Receive the OCI card in 5 to 6 weeks.
Frequently Asked Questions
What is the OCI card?
The OCI card or the Overseas Citizenships of India card is a type of travel document you can acquire with iVisa.com. Although the name says citizenship, this visa doesn't provide Indian citizenship. It provides the same rights as permanent residents in India.
Keep learning the details about the OCI card processing time with us.
What are the OCI card requirements?
Make sure to have these items:
A passport scan, your passport must be valid for at least 6 months.
A valid email address.
A payment method, pay for the online service with a Paypal account or a credit/debit card.
Besides, you must have these:
Digital photo.
Digital signature.
Documents showing address.
More documents could be necessary according to the purpose of your application. We can help you with the OCI card processing time.
What are the OCI card processing times?
Standard Processing Time:

USD 416.00

-

2 days

.
Rush Processing Time:

USD 426.00

-

24 hours

.
Super Rush Processing Time:

USD 441.00

-

4 hours

.
How can I apply?
Fill out the application form. Select the processing time of your preference.
Check your details and pick a payment option between a Paypal account or credit/debit card.
Attach any supporting documents, if required.
Finish these steps and expect a tracking number and a preparation guide from iVisa.com. You must follow the instructions and send all your paperwork to the VFS Application Center. Your OCI card processing time will be 5 to 6 weeks.
Check more information about the OCI card processing time.
Check the application page now
Is iVisa.com safe?
Of course! iVisa.com has been helping travelers from all over the world for years. We have the right expertise to support the OCI card process.
Dive into the comments section and confirm we have what you need. Explore the OCI card processing time with us.
Who should I contact if I have more questions?
Communicate with our support agents who are available whenever you need them. They have all the answers about the OCI card processing time.
iVisa.com Recommends
We know that traveling to India for the first time may seem overwhelming. Therefore, we have gathered all the tips to make your first journey to India memorable. Keep your cool at times. You may encounter people who want to scam you or overcharge you for extra services that never happen. Be aware of people who want to take you to a specific hotel or travel agency. They could charge you a lot for a commission for this small favor. Stay calm and think that if a situation seems too good to be true, don't trust it.
Slow down. We know you want to visit all of India at once, but that's impossible! It will take you years to explore most of the country. Try to spend a couple of days on each site and enjoy every activity to the fullest. Don't try to visit everything on your first trip. You will be too tired to enjoy it all. Escape the big crowds. Most major cities in India are full of people. For this reason, you should combine a few days in cities and then decompress in the countryside or small towns. We recommend going to the peaceful beaches of Kerala for some downtime. Go for your OCI card now and explore India.