iVisa.com has opened a service for applicants who would like to acquire the OCI card for the first time. We offer an online service for citizens who can prove they have an Indian origin. We have the simplicity, speed, and security to help you.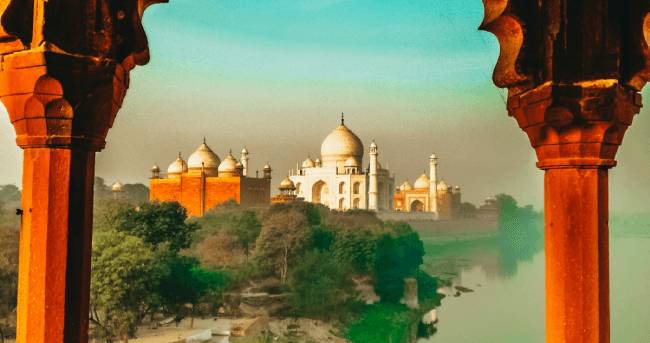 Unfortunately, we don't offer an OCI card renewal. But, if it's your first time applying for the OCI card, we are here to help you. Our experts comply with all the Indian Government guidelines.
How can I obtain my OCI card with iVisa.com?
Check the application page.
Answer the question in the application form.
We will verify that all your details are correct.
Our team will send a preparation guide and all the details you need.
Send by mail the physical application to the Application Center.
The OCI card will get to you in 5 to 6 weeks.
Frequently Asked Questions
What is the OCI card?
OCI means Overseas Citizens of India. The OCI card is a lifelong visa that gives you the same rights as any other permanent resident in India. Only first-time applicants can obtain the OCI card with us.
In the case of OCI card renewal, you will need to check the consular platform.
What are the OCI card requirements?
First, you will need to gather these items:
A photocopy of your passport. Make sure your passport has a 6-month validity.
A valid email address.
A payment option, pay for the service with a Paypal account or a credit/debit card.
Also, make sure to have these requirements:
Digital photo.
Digital signature.
Proof of current address.
The application could request other documents according to the motive of your process. Although the OCI card renewal is not possible with us, we can help you with your travel requirement.
What are the processing times?
Standard Processing Time:

USD 406.00

-

2 days

.
Rush Processing Time:

USD 416.00

-

24 hours

.
Super Rush Processing Time:

USD 431.00

-

4 hours

.
What are the steps?
Fill out the application form with personal details. Choose a processing time according to your needs.
Review your details and correct any mistakes. Pick a payment option between a Paypal account or credit/debit card.
Attach any supporting documents, if required.
Once we receive all your details, we will send you a tracking number and a preparation guide for all the next steps. You will need to send the required documentation to the VFS Application Center. Check more details about the OCI card renewal with us.
Check the application page now
Is iVisa.com safe?
Of course! Safety is a top priority for all our processes. Dive into the comments section and confirm that our services are the best. We can give you the details about the OCI card renewal.
Who should I contact if I have some doubts?
Communicate with our support representatives who are available day and night. They can support you with the OCI card renewal.
iVisa.com Recommends
We know that India is a special place. Therefore, we recommend visiting Kerala in the south of Goa. You must hop on a traditional houseboat in Alleppey and go along the nearby rivers. The natural landscapes are fascinating. The palm trees and lagoons are the perfect natural wonders. Expect to have fresh Indian food every day. If you decide to go north of India, we recommend visiting New Delhi and Jaipur. But, be aware that these cities are intensive. These bustling cities are full of people running around, and you can never stop.
Visit the Ajanta and Ellora Caves. The carvings on these caves date back 1,5000 years. Check over 30 Buddhist monuments from the 2nd century. The caves have intricate designs that were carved on the rock. Find Buddhist, Jain, and Hindu carvings on the Ellora Caves. You can find the Kailasa Temple, which pays tribute to Lord Shiva. Check the beautiful elephant sculptures. We are sure that India will take your breath away in every new place you decide to visit. Go for your OCI card now.