Taking a photo is easier than ever before thanks to technology and because MyPassportPhotos´s easy online processes.
Too, you requires a passport photo and a Visa to India for enjoy the 3 best Restaurants in Hyderabad, India.
The capital of the southern Indian state of Telangana, Hyderabad, offers a perspective on India that is somewhat different than you would find elsewhere in the country. One of the most prominent differences you'll discover is in the cuisine – Southern Indian cuisine is a very different affair than the more widely known Northern Indian cuisine.
Breads and curries dominate Northern Indian cuisine, while Southern Indian cuisine often depends much more on rice, lentils and stews. If you visit Hyderabad, make an effort to try and sample some of these wonderful dishes at these prominent restaurants. Remember you need to get an India visa to Hyderabad.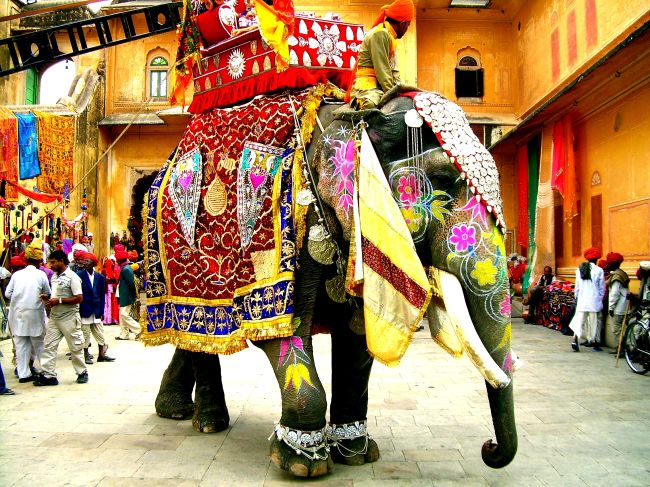 Dakshin -
One of the dominate features of Hyderabad's regional cuisine is the strong emphasis on seafood dishes than you would typically see in Northern India. Dakshin, located in the ITC Hotel, places a high emphasis on preserving this tradition, and serves many wonderful and authentic Southern Indian style seafood dishes. However, that menu isn't limited to seafood, and also features such wonderful region appropriate offerings such as Kerala stew for you to enjoy. Dakshin is open for lunch from 12:30 to 2:45 and for dinner from 7:30 to 11:45, and definitely offers a great value for the midlevel price range the restaurant offers.
Minerva Coffee Shop -
If you want to really see the difference of Southern India cuisine and Northern Indian cuisine side by side, visit Minerva Coffee Shop. Minerva Coffee Shop offers an expansive menu that features traditional Southern Indian dishes side by side with Northern Indian mainstays, so you can taste the contrast between the two styles. In addition, Minerva Coffee Shop features a legendary array of traditional Indian snack pastries such as dosas and idils. Minerva Coffee Shop is casual and affordable, and stays open all day, from 7 am to 11 pm.
Paradise Restaurant -
Paradise Restaurant is actually a chain that has stretched out over six locations, all within Hyderabad. While visiting a restaurant that has multiple locations may not sound like the most authentic experience, if you want to experience what contemporary Hyderbadis are eating day in and day out, this is where you want to go. Not only does Paradise Restaurant serve all of the staples that define Hyderbadi and Southern Indian cuisine, they are also famous for having the best biryanis in town While there are six throughout the city, all offering a similarly high quilt experience, one of the most exciting to visit is the one located in the food court of Secunderabad, a palatial, multi-level area where you can also find a bakery, café and an al fresco restaurant on the roof. Paradise Restaurant is open from 11 am to 11 pm and offers affordable prices.
Apply for your Indian eVisa today!