Visiting India from Vietnam is a must for most tourists, and you might not be the exception. Nevertheless, travel requirements might be challenging to get, especially for the visa, since you would need to get in touch with the closest embassy or consulate. Fortunately, it is no longer a problem because you can apply online for the India Visa for Vietnamese, an electronic version of the same document. So forget about those old days of being in a long queue for hours because you can start with the process whenever you need. Besides, iVisa.com will help you get your document effortlessly.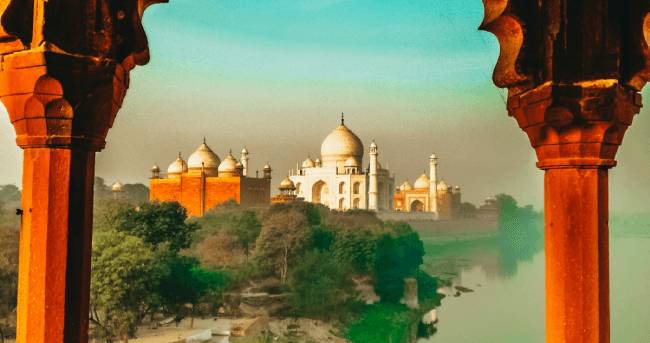 Check out our FAQs below to find out more about it.
Frequently Asked Questions
Is it mandatory to get an India Visa for Vietnamese?
Yes, you will need to get the India Visa to visit this country. Otherwise, your access would be denied.
What are the kinds of visas that I can apply for?
Holding the Vietnamese passport grants you the possibility to obtain any of the following India Visa for Vietnamese:
Tourist eVisa.
Business eVisa.
Medical eVisa.
Fortunately, you can get them all with iVisa.com's assistance, so you don't have to spend time reading questionnaires in ambiguous language.
What are the documents required to start with the process?
Getting your India Visa for Vietnamese is simpler than you think! iVisa.com prepared the following list of items that you should keep in mind before applying:
You will need your valid passport. It cannot be close to expiring because you might have inconveniences for your trip.
A digital photo of yourself. Make sure to take it on a white background without any gestures.
A passport scan of your information.
The means of payment of your preference. Feel free to choose any of your debit/credit cards
What are the steps to get the India eVisa?
The procedure of obtaining your India Visa for Vietnamese is pretty straightforward. It usually takes ten minutes to complete.
You will need to provide your general information in the application form. You can complete it in a blink of an eye. Once you do so, select the processing time that you like.
Verify that your information has no typos and make the payment.
Finally, complete some security questions, upload the required documents and submit your form.
Our team will process your request, and you will receive an email once it is all done with your India eVisa attached.
What are the processing time and fees to get the India Visa?
Standard Processing Time: it takes

5 days

to process your request, but you pay the lowest fee

USD $101.99

.
Once you feel ready to get your document, you can click here.
I'm traveling with minors; do they need their visas?
Yes, all visitors (including minors) holding the Vietnamese passport must obtain an India Visa to enter the country. Luckily, you will have the opportunity to apply online for the India eVisa without spending much time making a line at the closest embassy.
Is it safe to use iVisa.com to obtain my document?
Without a doubt! iVisa.com takes your privacy very seriously. For that reason, our platform won't share your information with any third parties. Instead, we will protect it at all costs. Besides, you will receive assistance from our experts that will be taking care of your documents. For those reasons, most of our clients recommend our services, as you can check it out here.
I have more questions; how can I get in touch with you?
For sure! If you're hesitant about the service you'll receive from us, you made a typo, or you want to find out more about the India Visa for Vietnamese, don't hesitate to contact our support agents. They are available at any time, so you can reach out to them whenever you need them. You can also send them a message to [email protected].