There are a lot of apprehensions, going around because of the recent COVID-19 outbreak, that immigration to other countries has come under scrutiny, and the question of how Australians can enter Indonesia during the coronavirus outbreak is one of the major concerns today. The government of Indonesia, specifically their immigration officials, will be implementing sterner regulations as health alerts, medical certificates, and other measures that are aimed to mitigate the risk of letting in people who are infected with the disease and further spreading the pandemic.
Note: Since April, 2022, the Indonesia Health Alert Card is no longer necessary to enter the country.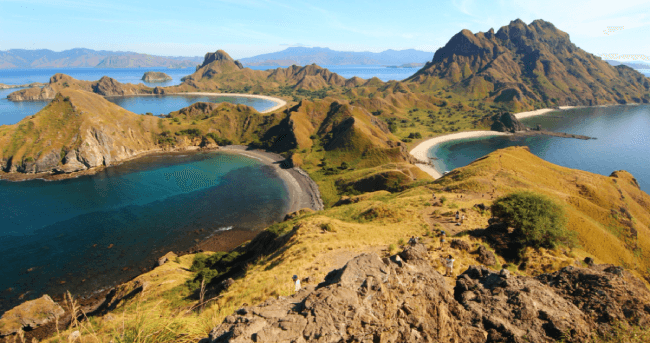 Here are some of the general procedures that the Republic of Indonesia has put into practice recently to ensure the safety of people who wish to enter the country and its citizens:
1.The country's government is monitoring the COVID-19 outbreak and the results of the situation continuously. The reports and the data come directly from the World Health Organization or WHO.
2.Indonesia has suspended some visa policies for entering the country, including its regulations on visa-on-arrival, short-stay visit visas, and visa-free facilities. This covers citizens of all countries and will be implemented for a period of one month.
3.All travelers and entrants to the Republic of Indonesia are required to acquire visas from Indonesian missions. These visas should be in keeping with the intent of their entry into the country. oy relevant health organizations and authorities from their country of origin.
Click here to learn more about the Indonesia Health Alert Card.
Do I need a COVID vaccine or vaccination certificate to enter Indonesia?
Yes, Indonesia has been taking steps to restore travel within its borders. In order to enter Indonesia, travelers aged 18 and older need to display the COVID vaccine passport or vaccination certificate.
Accepted vaccines are Pfizer, Moderna, Sinovac, AstraZeneca, Johnson & Johnson, and Sinopharm.
Travelers are considered vaccinated if all doses of a vaccine against SARS-Cov-2 have been administered for at least two weeks before traveling.
Special Rules for Residents of Certain Asian Countries
Visitors from the Republic of China have a special set of rules for getting into Indonesia and these rules are still in effect. These measures are in line with the statement made by the Indonesian Minister of Foreign Affairs as well as the regulation from the Minister of Law and Human Rights. These include:
The suspension of direct flights to and from the Republic of China excluding Hong Kong and Macau has taken effect.
Visitors and all entrants who have been in China for at least 14 days are hereby banned from entering into the country or transiting in Indonesia. It's temporary.
The government of Indonesia has temporarily stopped issuing visas on arrival and visa-free entries for Chinese citizens who are from mainland China and has also advised to postpone travels into China during the outbreak.
As with the visit and transit regulations for Chinese nationals, entry procedures for entrants from Daegu City, Gyeongsangbuk-do province, and South Korea, in general, are still in force.
If you are going to travel to Indonesia soon, we recommend you to apply for your Health Alert Card now!
Special Rules for Residents of Certain European Countries
The government of Indonesia will also deny transit or entry for entrants coming from or have recently traveled to and stayed in specific countries for at least 14 days. These countries include Iran, Italy, Spain, Germany, The Vatican, France, the United Kingdom, and Switzerland. Each traveler's travel history will also be screened and all visitors who were in any of these countries within the past 14 days may be denied entry into the country.
As a further precaution, any and all entrants are required to complete and present a Health Alert Card upon arriving at an Indonesian airport. These forms shall be submitted to the Port Health Authority of the said airport.
Rules for Entry of Australian Citizens into Indonesia
Since Australia is neither in Asia nor in Europe, there are no special regulations governing the entry of Australian nationals into the Republic of Indonesia. They are only required to get their visas from Indonesian missions for the time being. As stated above, they should be in accordance with the purpose of entry. The entrants should also be able to present the Indonesia Health Alert Card from valid and relevant health authorities and organizations. If you need to obtain this document click here and we will help you in the process.
With that being said, there is a recent travel ban initiated by the government of Australia. One of the countries listed in the ban in Indonesia. However, one can still travel with the ban in effect needing to have an exemption granted by Home Affairs.
How to Extend Your Stay in Indonesia?
If there are any foreign travelers currently inside the country with expired Short Visit Passes, they may apply for an extension of the said form. The application procedure shall be in keeping with the rules and regulations put forth by the Ministry of Justice and Human Rights.
For holders of expiring service and diplomatic visas who are currently out of the country, processing of extensions for said visas will be conducted in compliance with rules and regulations as expressed by the statement from the Ministry of Justice and Human Rights. Extensions for holders of the Permanent Stay Permit Card (KITAP) and the Temporary Stay Permit Card (KITAS) shall also be in accordance with said rules.
Get your Indonesia Health Alert Card with us.
Why Are Countries Implementing Restrictions on Travel?
The COVID-19 outbreak has become a pandemic, with hundreds of thousands of people dying from the disease. Almost every country in the world has been affected by the spread of the disease, some more so than others, but the ease by which the disease can be spread is one of the main reasons why national governments and immigration officials are imposing travel restrictions into and out of their territories. By implementing these regulations, they can better protect their citizens' health, as well as those of visitors already in their country.
Requiring health certificates, in particular, is one of the most effective measures implemented if there is an absolute must for the entrant to be let into a country like Indonesia. Having a valid health certificate shows that a person is not infected with COVID-19 and will not spread the disease into the host country.