The world is in a bind right now, what with all the concern with the immediate and long-term effects of the recent COVID-19 outbreak disrupting national economies and international travel. The natural outcome of all this is that a lot of people are asking how citizens of Malaysia can enter Indonesia during the coronavirus outbreak. Countries have changed their laws, especially those dealing with how people enter their territory through points of entry like airports and seaports.
Note: Since April, 2022, the Indonesia Health Alert Card is no longer necessary to enter the country.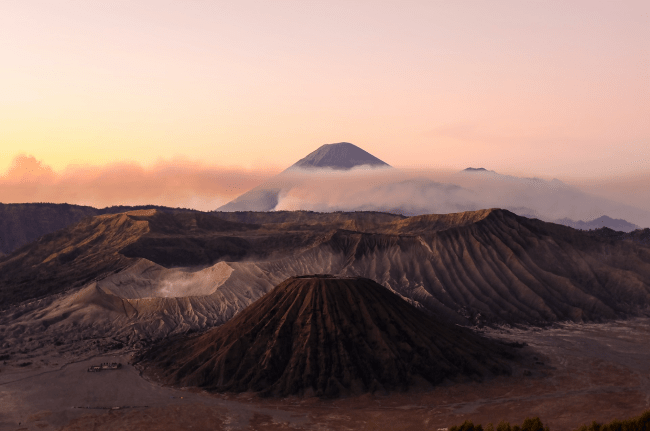 In the last few months, firmer and sterner rules have been established and implemented regarding how entrants are supposed to enter the Republic of Indonesia, including which entrants will be allowed or denied entry and what the requirements are for entry. All of these regulations are put into action in line with the country's effort to minimize the spread of the disease on their populace. Here are some of the new procedures that took effect in the last few months:
1.The Indonesian government and immigration will monitor how the disease progresses continually by getting reports and data directly from the World Health Organization. Changes in their policies regarding entrants to the country will be based on changes in the data and reports.
2.Immigration and government officials have decided to suspend some of the policies regarding the application for and acquisition of visas for the moment. Some of the affected policies are those for obtaining visas on arrival and short-stay visit visas, as well as the provision for visa-free entry facilities, meaning the country will be requiring visas for all entrants. These changes will be implemented until further notice from the government.
3.All entrants will be getting their visas from Indonesian missions until further notice. Entrants are advised to acquire visas that are in line with their reason for entering the country. As an added precaution, there is now a requirement for entrants to present the Indonesia Health Alert Card when they are showing their visas for inspection at the point of entry.
How Citizens of Malaysia Can Enter Indonesia during the Coronavirus Outbreak
Indonesia does not hold any restrictions for travelers and visitors coming from Malaysia. However, all entrants from Malaysia will still be required to present the Indonesia Health Alert Card. They also have to make sure that their visa is in accordance with the purpose of their entry into Indonesia.
Do I need a COVID vaccine or vaccination certificate to enter Indonesia?
Yes, Indonesia has been taking steps to restore travel within its borders. In order to enter Indonesia, travelers aged 18 and older need to display the COVID vaccine passport or vaccination certificate.
Accepted vaccines are Pfizer, Moderna, Sinovac, AstraZeneca, Johnson & Johnson, and Sinopharm.
Travelers are considered vaccinated if all doses of a vaccine against SARS-Cov-2 have been administered for at least two weeks before traveling.
Do I need to take a PCR COVID-19 Test before traveling to Indonesia?
COVID test prior to arrival: There are no pre-departure testing requirements.
COVID test on arrival: Unvaccinated travelers will be tested on arrival.
Do I have to quarantine when I get to Indonesia?
Quarantine requirements: 5-day quarantine. A PCR test will be taken on the fourth day of quarantine for unvaccinated travelers.
Quarantine exemptions: Fully vaccinated travelers.
Regulations on the Entry of Citizens of Certain European Countries
During the coronavirus outbreak, and until further notice, the government of Indonesia may refuse entry and transit of visitors that come from several European countries. Citizens and visitors from these countries may be denied travel rights to Indonesia: Spain, Germany, France, Italy, the United Kingdom, France, and the Vatican. Iran, although technically not a European country, is on the list as well and citizens and travelers from Iran are subject to the same restrictions.
Each entrant's travel history will be reviewed as an added precaution. If the entrant has visited or been inside the territory of any of the countries on this list within 14 days of trying to enter Indonesia, they will most certainly be refused entry. Entrants who are allowed to enter will have to each show Health Alert Cards at the point of entry. These forms must be shown to the Port Health Authority at the airport or seaport.
Obtain the Indonesia Health Alert Card with iVisa.com now!
Restrictions for Entrants Coming From Asian Countries
At the moment, there are two countries whose citizens and visitors have restrictions when entering Indonesia. The restrictions are put forth in a statement made by the Indonesian Minister of Law and Human Resources and Minister of Foreign Affairs and are applicable for travelers that come from South Korea (especially those from Gyeongsangbuk-do province and Daegu City) and the People's Republic of China. Here are the restrictions still in effect for travelers from these countries:
There will be no more direct flights from China (except Hong Kong and Macau) and South Korea, and vice-versa. The suspensions of the direct flights took effect on February 2, 2020.
To further the policy of restricting travel for entrants from these countries, the Indonesian government and immigration stopped issuing visas on arrival for travelers from mainland China and South Korea. The use of visa-free entry facilities has also been restricted. The Indonesian government also strongly advises traveling to these countries as a safeguard until changes in the progress of the pandemic make it safe to do so again.
Entrants to Indonesia who have visited and stayed in the People's Republic of China and South Korea for at least 14 days will be refused entry into the country. Travelers coming from these countries attempting to transit through Indonesia will also be denied entry. Still, these restrictions are temporary and will be lifted as soon as the policy changes.
If you need assistance, you can contact our customer service team 24/7.
Additional Provisions
Holders of the Permanent Stay Permit Card and the Temporary Stay Permit Card (KITAP and KITAS, respectively) will be eligible to apply for an extension of the cards when they are expiring or are expired. The Ministry of Justice and Human Rights will have authority over the applications for extension of KITAS and KITAP, as well as for expiring diplomatic and service visas when their holders are still out of the country, and these will be processed according to their regulations.
The same Ministry shall also be responsible for the application of extension of Short Visit Passes whose foreign holders are still inside Indonesia, and the processing will be according to Ministry regulations as well.
COVID-19 is a virulent disease that is easily passed from an infected person to a healthy one. It has already disrupted the world's economy and international travel as it continues its rampage. It is very important to know the entry regulations of the host country you wish to enter so you don't waste any money and time in the process.
Make the right decision and let iVisa.com take care of the whole process of your Indonesia Health Alert Card.