After so long in quarantines and travel restrictions, most people are eager to travel but have the same concern: Do I need a vaccine to travel to Iran? Currently, Iran recommends visiting the country with a COVID-19 vaccine and also with other vaccines that we will explain in this article.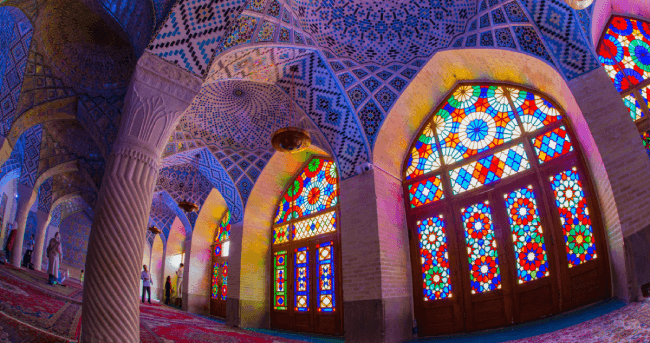 It is also important to travel to this country with an Iran Health Declaration. This declaration form allows the authorities to validate that you are following the health requirements for a safe journey.
We can answer your question: Do I need a vaccine to travel to Iran? and more… Just read all about it in our FAQs.
Frequently Asked Questions
Do I need a vaccine to travel to Iran?
Iran has some recommendations on which vaccine you should have before traveling. Due to the Covid-19 situation worldwide, this vaccine is highly recommended to all travelers that qualify for vaccination.
However, Iran also recommends the following vaccinations: hepatitis A, hepatitis B, typhoid, yellow fever, rabies, anthrax, and polio. These vaccines are recommended according to the activities you are going to do on your trip. For example, if you are going to go on excursions with animals and nature it is important to have the rabies vaccine.
If there are changes in the entry restrictions along the way, our group of experts will update the news about your question: Do I need a vaccine to travel to Iran?
Do I need a COVID vaccine or vaccination certificate to enter Iran?
No, you don't need a COVID-19 vaccine or vaccination certificate to enter this country but you must still fill in the Health Declaration form. If you are a Covid vaccine certificate holder, you won't need to present a negative PCR test or follow a quarantine.
You are considered vaccinated if all doses of a vaccine against SARS-Cov-2 have been administered for at least two weeks before traveling.
Since information may change quickly, we advise you to follow up on the latest Iran travel updates and/or contact your local embassy.
Do I need to take the COVID-19 PCR Test before traveling to Iran?
COVID test upon arrival: PCR test within 72 hours.
COVID test exemptions: Children under 12 and fully vaccinated travelers.
Do I have to quarantine when I get to Iran?
Quarantine requirements: There are no quarantine requirements.
Can iVisa.com help me with my Iran Health Declaration?
iVisa.com is the best place for you! Through our excellent online system, you can apply from the comfort of your home for your Iran Health Declaration. You will also have the support of our experts who can help you throughout the application process. Our goal is that you can make the best decision for you and your trip.
Read on to answer your question: Do I need a vaccine to travel to Iran?
What does iVisa.com need from me to get my Health Declaration?
First we need a passport with validity of 6 months after your trip.
Also we need a current email address.
And, last but not least a payment method, you can choose between a credit or debit card.
What are the processing times and prices?
At iVisa.com we have 3 processing speeds, so you can choose according to your needs.
Standard processing: This process is for travelers that can wait for their document and don't want to pay as much.
Rush processing: If you pay a bit more, you will get your document faster.
Super Rush processing: The declaration arrives in less time but you will have to pay the most expensive rate.
How can I apply for my Iran Health Declaration?
1: Fill out our application form and select a processing time.
2: Check out that all your information is correct and proceed with the payment.
3: Scan and upload the required documents and submit the application to apply!
Is iVisa.com responsible and can be trusted?
Well, of course! We have years of experience helping thousands of people with their travel plans. Visit our page and read the feedback comments left by our satisfied customers to ease your concerns.
What happens if I have more questions about the Iran Health Declaration?
If you have any more questions like: Do I need a vaccine to travel to Iran?, you can always contact our customer support team as they are available to chat 24/7.
iVisa.com Recommends
Iran is a great destination for nature lovers! With diverse natural attractions like mountains, seas, lakes, caves, and forests, Iran is one of the best destinations to travel to when you want to enjoy beautiful landscapes. You will find a diversity of tours, from bird watching, nature, and photography tours. Iran has more than 8 million hectares of nature with over 10 national parks and 41 protected regions. One of these destinations is the Tehran Birds Garden, located northeast of Tehran in the middle of the Lavizan Forest. With two phases, you will be involved in wildlife every walk you take. The first phase involves birds kept in cages. And the second one, however, is a free environment, but with a net to prevent them from flying away, where birds can fly around while you are there. This amazing Garden has almost more than 6 hectares of dimension, so imagine all you can discover there. One of the most exciting parts of it is the welcome of talking parrots at the beginning of entering. Travel with iVisa.com and start your adventure now!