After the last months, we know that many of our readers are beginning to dream of escaping on vacation and you'll be pleased to hear that traveling is becoming easier. So if you want to visit Iran it is a great time to start planning your next vacation.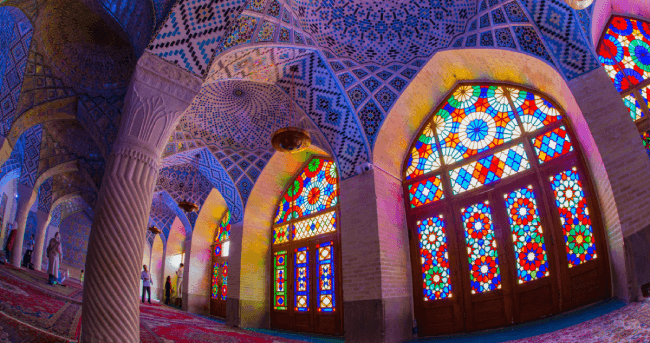 Now, with iVisa.com, it's easy to get the latest news on travel regulations, as well as stay up-to-date on entry requirements and other needs to make your trip safer. And if reading on this topic has left you with bigger questions, specifically: Do I need a vaccine to travel to Iran?, you'll find more answers below in the next FAQ section.
Frequently Asked Questions
Do I need a vaccine to travel to Iran?
Iran asks all incoming travelers for proof of the yellow fever vaccine as a requirement although it is unlikely that you will be required to show evidence of having received basic vaccines such as Tetanus-diphtheria or Hepatitis A although we suspect that most readers will have already been vaccinated against these diseases in their country of origin.
Our professional team will keep you posted on travel updates like Do I need a vaccine to travel to Iran?
How can I apply for documentation for a trip to Iran?
The iVisa.com team wants to provide you with an easy way to prepare your documentation for when you arrive at the border.
In three simple steps, you can request your document to travel to Iran.
First Complete the application with your personal information.
Second Pay the processing fee by card or Paypal.
Third Upload copies of your documents and start packing.
What are the processing times and prices?
At iVisa.com we want to avoid people having to fill out time-consuming government forms. iVisa.com offers 3 processing speeds so you're covered even if your trip is tomorrow. The options are as follows:
Standard Processing: This speed is perfect for people with more time available plus it has the lowest price.
Rush Processing: When your vacation is soon, you will have to pay a little more for processing.
Super Rush processing: if your trip is rapidly approaching, choose this option, but you will have to pay a higher fee.
Follow the link for more details
How many times can I enter Iran?
Usually, if you have a 1-month visa, you can extend it up to two times for an additional 30 days. What it means is that you can stay in Iran for a total of 90 days. You will have the possibility to extend from any nearby embassy.
Click here to discover why Iran is a great place to visit
Is it safe to use iVisa.com?
The objective of iVisa.com is that users are 100% sure that their procedures are in the right hands. We use the highest quality protection software to protect our platform with the best security so that your data is safe with us. You can also read the section where users leave their reviews for more information.
Look here to find out why travelers choose us
Where can I find more info?
To find out more about activities, places, or questions like Do I need a vaccine to travel to Irán?, click on the website iVisa.com for more information or talk to one of the teams of experts by chat or email.
iVisa.com recommends
When you arrive in Iran you will notice that there are activities for all kinds of visitors. People who love the outdoors will be able to jump at the chance to enjoy pristine slopes in the popular ski centres of the Zagros mountains, whilst history lovers will enjoy lapping up the architecture of Persepolis, with its palaces and ancient Persian ruins.
The city is overlooked by the aforementioned dramatic mountains, so you'll not miss out on stunning views wherever you go. Iran is also a great place for Islamic pilgrims to visit, with a whole host of sacred religious sites and destinations to take in. Families, solo travelers and friends will enjoy the bounty of experiences waiting for them in Iran.
Are you feeling peckish? The gastronomy of Iran is a whole new world to discover with delicious Iranian bread rated highly by diners from around the world and the great sharing, tapas-style dishes that they prepare there are recognised for their distinct local, Persian flavours.