Are you planning to travel to Iran? If it is a yes, this article is perfect for you and your new adventure! At iVisa.com we help you with all your Documents required for Iran visa .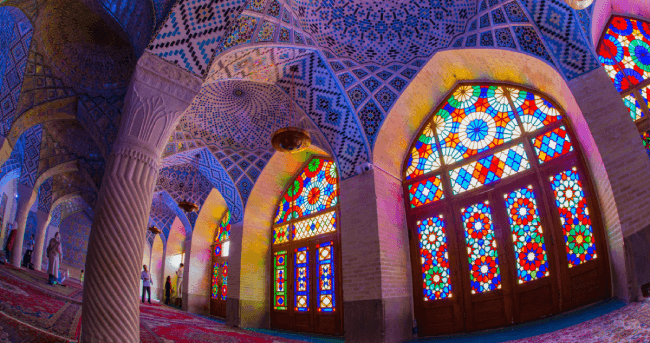 Let's start first knowing which one are the actual Documents required for Iran visa, then we give you some extra information that you should read for planning your tourism experience in this wonderful country.
We are not currently offering this service, but we will be soon! Keep checking back for more information on prices etc.
Frequently Asked Questions
What are the COVID-19 restrictions to enter Iran?
As the COVID-19 restrictions are frequently changing, we recommend you check our product page to get up-to-date information about traveling to Iran.
How do I apply for the Iran visa?
You need to check if your nationality required a visa, you can do this in our Calculator Tool.
Important:The best time to gather your Documents required for Iran visa is 1 or 2 months before your travel date.
What documents are required for an Iran visa?
The Documents required for Iran visa are the following:
An applicant photo.
A current valid passport, with at least 6-month validity.
A credit/debit card.
Can I have multiple entries to Iran?
This is an Iran visa on arrival and is a single entry, and you can stay a maximum of 30 days in Iran.
How long does it take to process an Iran visa?
At iVisa.com we offer 3 options that you can adapt to your needs. It is up to you to choose the best options:
Standard Process (

USD $57.99

-

15 days

): this takes more time, but you will save money.
Rush Process (

USD $105.99

-

13 days

): This takes less time, but the cost is a bit more.
Super Rush Process (

USD $158.99

-

10 days

): this is the best option for travelers in a hurry.
How much is the cost of the online visa for Iran?
The cost depends on what of the 3 options you choose, the standard, the rush, or the super rush. Each one of these options, we made it thinking on your trips, to make your travels faster.
Do I require a Travel Declaration to enter Iran?
The government of Iran asks for the Travel Declaration when you arrive in the country. All travelers need to have it as it is a way to register potential COVID-19 cases. At iVisa.com, we can help you get it as well. It is really simple.
Can I trust iVisa.com?
Yes of course! We are here to accompany you in this process of getting the Documents required for Iran visa and make your trip a reality. If you want to know more about our experience, we invite you to see our customer reviews.
Where can I find more information?
If you have any questions, our customer support team will help you with whatever you require. We are online 24/7 to assist you with the Documents required for Iran visa.
iVisa.com Recommends
You already know what are the Documents required for Iran visa. Now we want to give you some recommendations for your plans for Iran.
You can explore Iran's history, culture, and traditions by taking a trip. The country is located in Western Asia. It is officially known as the Islamic Republic of Iran. The country was once known as Persia. The government is divided into three provinces: East, Central, and West. There are plenty of museums and places to see in Iran. But the most popular place to visit in Tehran.
Babak Castle, the largest city in Iran, is one of the most popular places to visit. It was the stronghold of a Khurramite leader and is home to several UNESCO world heritage sites. The city's breathtaking natural attractions include Mt Damavand, Asia's tallest volcano, and beautiful mosques. The city is also the most liberal and secular part of Iran, boasting a vibrant art scene and countless museums and galleries.
At iVisa.com we will have this process soon! We invite you to stay tuned to our website.