Thinking about How to apply for Iran visa? This article is for you, who wants to explore the amazing country of Iran. Here at iVisa.com we help you with the Iran visa steps.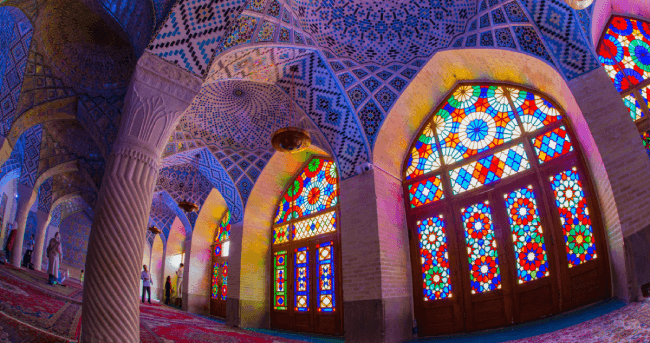 You can try to go to the Iran government website, but here in this article we help you by giving you the information of the steps that you need to learn about How to apply for Iran visa. So don't wait any longer and start this experience now!
Frequently Asked Questions
What are the COVID-19 restrictions to enter Iran?
The COVID-19 restrictions are frequently changing, we recommend you check our product page to get up-to-date information about traveling to Iran.
How to apply for Iran visa?
You need to check if your nationality requires a visa, you can do this in our Visa Checker Tool. And then start your process of How to apply for Iran visa.
What documents are required for an Iran visa?
To get your Iran visa you need to have the following documents:
An applicant photo.
A current valid passport, with at least 6-month validity.
A credit/debit card.
Learn more about How to apply for Iran visa and the processing times below!
Can I enter Iran multiple times?
The Iran visa on arrival is only valid for a single entry. You can stay a maximum of 30 days in Iran.
How long does it take to process my Iran visa on arrival?
At IVisa.com we offer 3 options that you can adapt to your needs. It is up to you to choose the best option:
Standard Process (

USD $57.99

-

15 days

): this takes more time, but you will save money.
Rush Process (

USD $105.99

-

13 days

): This takes less time, but the cost is a bit more.
Super Rush Process (

USD $158.99

-

10 days

): this is the best option for travelers in a hurry.
How much is the cost of the online visa for Iran?
The cost depends on which of the 3 options you choose, the standard, the rush, or the super rush.
Do you still have doubts about How to apply for Iran visa? Then, continue reading!
Can I trust iVisa.com?
You can absolutely trust iVisa.com. We have a long and reliable track record helping in travel processes around the world. To trust us more, we invite you to see our customer reviews.
Where can I find more information?
If you have any questions about Hot to apply for Iran visa, our support team, will answer all of them. You can contact them 24/7.
iVisa.com Recommends
Iran is a beautiful country located in Western Asia. Its official name is the Islamic Republic of Iran. This ancient country is also known as Persia, or the land of the Persians. It is an important cultural and religious center. The government of Iran is based on Islam, but there are many differences between the two. It is an extremely diverse country with a diverse history, culture, and traditions. It is a popular tourist destination in the Middle East, but there are a few important differences between the two countries.
Founded in the 8th century, Iran was a great power for several centuries, and is home to some of the world's oldest cities. The capital of Iran, Tehran, is a vibrant, liberal place, and home to the Golestan Palace, which is considered a world heritage site by UNESCO. A trip to Tehran is a unique experience that will leave you with an incredible memory of this country's past. You will be awestruck by the architecture and the history of this ancient city.
Another part of Iran that is worth visiting is the Caspian Coast. The area is dotted with picturesque beaches and is a hot spot for surfing and diving. If you're looking for a more relaxing pace, visit Shomal. This area has abundant rainfall and lush green mountains that make it a perfect destination for trekking and day hikes. If you're interested in history, head to the Golestan National Park to see the Persian leopards.