Are you thinking about traveling to Iran? Here at iVisa.com, we help you by giving you the information that you need for the Iran eVisa for Citizens of Afghanistan.
NOTE: We are not currently offering this Iran eVisa for Citizens of Afghanistan, but we will be soon! Keep checking back for more information on prices, etc.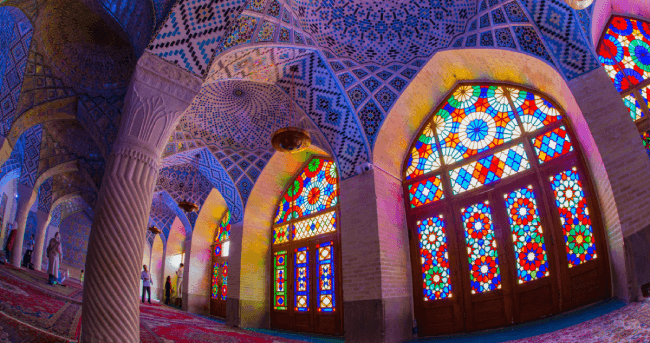 Frequently Asked Questions
WHAT ARE THE COVID-19 RESTRICTIONS TO ENTER IRAN?
As the COVID-19 restrictions frequently change, we recommend you check our product page to get up-to-date information about traveling to Iran.
HOW DO I APPLY FOR AN EVISA FOR IRAN?
Before arrival, you can apply to the Iran eVisa for Citizens of Afghanistan through the Iran embassies and consulates.
WHAT DOCUMENTS ARE REQUIRED FOR AN IRAN EVISA?
For the Iran eVisa for Citizens of Afghanistan, you need these documents:
An applicant photo.
A current valid passport, with at least 6-month validity.
A credit/debit card
CAN I HAVE MULTIPLE ENTRIES TO IRAN?
The Iran eVisa for Citizens of Afghanistan is a Single Entry, and you can stay a maximum of 30 days after arrival in Iran.
HOW LONG DOES IT TAKE TO PROCESS THE IRAN EVISA FOR CITIZENS OF AFGHANISTAN?
At iVisa.com, we offer 3 options to adapt to your needs. Of course, it is up to you to choose the best option:
Standard Process

USD $21.99

-

24 hours

: this takes more time, but you will save money.
Rush Process

USD $38.49

-

8 hours

: This takes less time, but the cost is more.
Super Rush Process

USD $61.99

-

4 hours

: this is the best option for travelers in a hurry.
HOW MUCH IS THE COST OF THE ONLINE VISA FOR IRAN?
The cost depends on which of the 3 options you choose, the standard, the rush, or the super rush.
CAN I TRUST IVISA.COM?
Of course, we want to accompany you in your travel process for the Iran eVisa for Citizens of Afghanistan, providing you with the necessary information to travel to Iran. You can learn more about us in our section reviews.
WHERE CAN I FIND MORE INFORMATION?
If you have more questions about the Iran eVisa for Citizens of Afghanistan, we are available 24/7 for you with our fantastic customer support team.
iVisa.com Recommends
With its historical sites, varied landscapes, and rich cultural heritage, Iran is an excellent destination for travelers. From its snowy northern reaches to its sun-drenched south coast, it has every type of climate imaginable. Its many ancient remains and monuments are inspirational to its architecture; Iranian arts are celebrated alongside Islamic art.
For many travelers, Vakil Bazaar or the Vakil Al-Roaya is the most exciting destination in Shiraz. Built by the order of Karim Khan Zand, the bazaar, which is now located in the center of Shiraz, is a popular stop for folks who want a glimpse into Shiraz's famous past.
Next to the bazaar, you will find other attractions, such as the Vakil Mosque and the historic Vakil Bath. These are like the mosques and Imamzadehs in other Middle Eastern bazaars. There are also some mosques and Imamzadeh built next to or behind the bazaar that are places of interest to those visiting the bazaar.
The bazaar has beautiful courtyards, caravanserais, bathrooms, and old-style stores on two floors. These stores have been kept in the same style as when they were built and are filled with brightly colored merchandise that captures the attention of many people who visit Shiraz. You can buy your best souvenirs here.