Thinking of traveling to Iran? Here at iVisa.com, we help you by giving you the information that you need for the steps for the Iran eVisa for Citizens of Australia.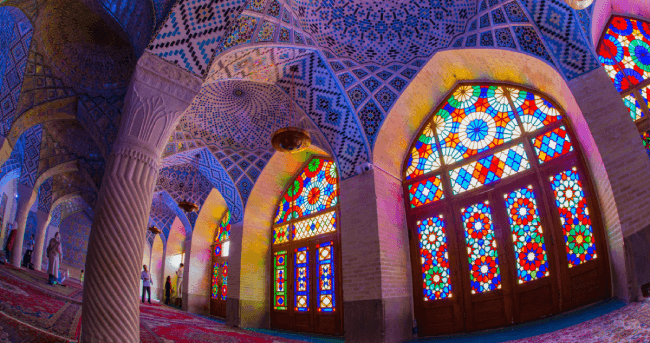 NOTE: We are not currently offering this service of Iran eVisa for Citizens of Australia, but we will be soon! Keep checking back for more information on prices, etc.
Here you will find the most popular questions about this topic of the Iran eVisa. Let's start!
Frequently Asked Questions
What are the COVID-19 restrictions to enter Iran?
As the COVID-19 restrictions are frequently changing, we recommend you check our product page to get up-to-date information about traveling to Iran.
What documents are required for an Iran evisa?
For the Iran eVisa for Citizens of Australia you need these documents:
An applicant photo.
A current valid passport, with at least 6-month validity.
A credit/debit card.
Can I enter Iran multiple times?
The Iran eVisa for Citizens of Australia is a single entry, and you can stay a maximum of 30 days in Iran.
How long does it take to process my Iran eVisa?
At iVisa.com we offer 3 options that you can adapt to your needs. It is up to you to choose the best options:
Standard Processing takes about

15 days

to approve your application.
Rush Processing takes around

13 days

to approve your application.
Super Rush Processing takes about

10 days

to approve the online application.
How much is the cost for the online visa for Iran?
The cost depends on which of the 3 options you choose, the standard, the rush, or the super rush.
Standard: With Standard Processing, the total cost is

USD $57.99

.
Rush: With Rush Processing, the total is

USD $105.99

.
Super Rush: With Super Rush Processing, the total is

USD $158.99

.
Can I trust iVisa.com?
Of course, we want to accompany you in your travel process for the Iran eVisa for Citizens of Australia, providing you with the necessary information for you to travel to Iran. You can learn more about us in our section reviews.
Where can I find more information?
If you have more questions about the Iran eVisa for Citizens of Australia, we are available 24/7 for you with our fantastic customer support team.
iVisa.com Recommends
Iran is a country in Western Asia that was formerly called Persia. Its official name is the Islamic Republic of Iran. The country's capital and largest city is Tehran. It has a population of more than 80 million. In addition to being a major financial center, Iran is home to many cultural and religious institutions. This is a great reason to visit the country, as well as to visit other cities in the region. If you are planning to visit the country's capital, include a stop at the famous Mt. Damavand. Tehran is filled with culture and traditions, which is why it is a popular place for travelers. The city is also known for its cosmopolitan and diverse population. Whether you want to see the sun rise or the sun set, you can find the perfect spot in Tehran.
For those who enjoy visiting historical sites and buildings, the country has many places worth seeing. The most famous is the Tabriz Bazaar, which has domed halls and a museum. While the Iranian government has a long list of places to visit in the country, Yazd is a must-see for travelers on the region. The city is located near the Persian Gulf and is popular with tourists from around the world. However, visitors should be aware of the cultural differences and the different regions that make it so appealing to travelers.
At this moment we don't offer the Iran eVisa for citizens of Australia , but it will be available soon!