Thinking about traveling to Iran? Here at iVisa.com, we help you by giving you the information that you need for the Iran eVisa for Citizens of Belgium.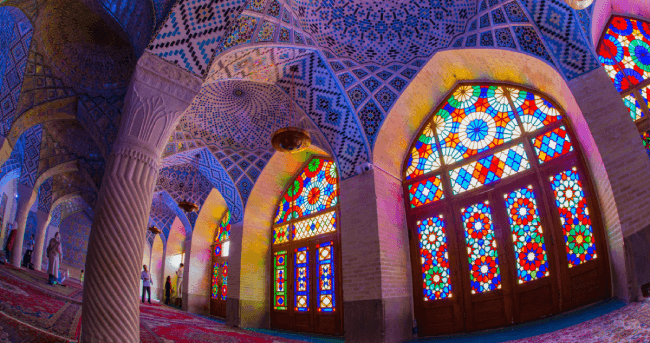 NOTE: We are not currently offering this service of Iran eVisa for Citizens of Belgium, but we will be soon! Keep checking back for more information on prices etc.
Frequently Asked Questions
What are the COVID-19 restrictions to enter Iran?
As the COVID-19 restrictions are frequently changing, we recommend you check our product page to get up-to-date information about traveling to Iran.
What documents are required for an Iran evisa?
For the Iran eVisa for Citizens of Belgium** you need the following documents:
An applicant photo.
A current valid passport, with at least 6-month validity.
A credit/debit card.
Can I enter Iran multiple times?
The Iran eVisa for Citizens of Belgium is a single entry, and you can stay a maximum of 30 days in Iran.
How long does it take to process the Iran eVisa?
At IVisa.com we offer 3 options that you can adapt to your needs. It is up to you to choose the best option:
Standard Processing takes about

15 days

to approve your application.
Rush Processing takes around

13 days

to approve your application.
Super Rush Processing takes about

10 days

to approve the online application.
How much is the online visa for Iran?
The cost depends on which one of the 3 options you choose, the standard, the rush, or the super rush.
Standard: With Standard Processing, the total cost is

USD $57.99

.
Rush: With Rush Processing, the total is

USD $105.99

.
Super Rush: With Super Rush Processing, the total is

USD $158.99

.
Can I trust iVisa.com?
Of course, we want to accompany you in your travel process for the Iran eVisa for Citizens of Belgium, providing you with the necessary information for you to travel to Iran. You can learn more about us in our section reviews.
Where can I find more information?
If you have more questions about the Iran eVisa for Citizens of Belgium, we are available 24/7 for you with our fantastic customer support team.
iVisa.com Recommends
Located in Western Asia, Iran is also known as Persia. Its official name is the Islamic Republic of Iran. Its borders stretch from the Mediterranean Sea to the Gulf of Aden. Although it has many cultural aspects, the country is best known for its politics and history. While the country has undergone numerous revolutions, it continues to be a dynamic place to visit. The government has made it a point to create a welcoming environment for tourists.
Travelers should also plan their trips according to their interests. For example, tourists should check out the carpets in the bazaars. It is the capital of Islamic Republic of Iran. During your stay, you can enjoy a wide range of festivals in the city. The people here are hospitable and speak several languages, including English. While in Iran, you can also explore the countryside and visit a UNESCO-designated world heritage site, the Golestan Palace.
The capital of Iran is an exciting and chaotic place, and the Iranian people are welcoming. If you're looking for a more secular, liberal atmosphere, Tehran is the right place to visit. It is home to over eight million people and a variety of museums and historical sites. The Golestan Palace is a UNESCO world heritage site. While in Iran, you should take time to explore the local bazaar. Its history is fascinating and you'll have an incredible time learning about Iranian history.