Are you planning to go to Iran? Here at iVisa.com, we help you by giving you the information that you need for the Iran eVisa for Citizens of Brazil.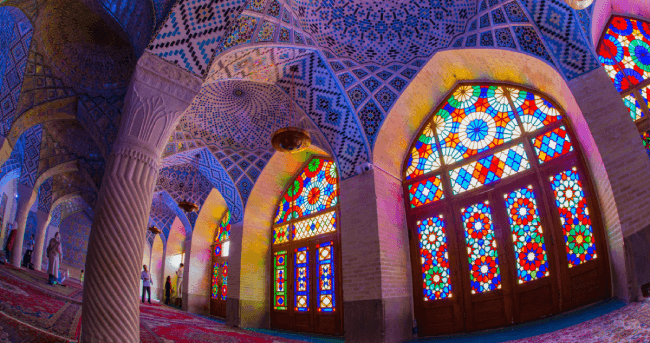 Frequently Asked Questions
What are the COVID-19 restrictions to enter Iran?
As the COVID-19 restrictions are frequently changing, we recommend you check our product page to get up-to-date information about traveling to Iran.
What documents are required for an Iran evisa?
For the Iran eVisa for Citizens of Brazil you need these documents:
An applicant photo.
A current valid passport, with at least 6-month validity.
A credit/debit card.
Can I have multiple entries to Iran?
The Iran eVisa for Citizens of Brazil is a single entry, and you can stay a maximum of 30 days in Iran.
How long does it take to process an Iran visa for citizens of Brazil?
At IVisa.com we offer 3 options that adapt to your needs. It is up to you to choose the best option:
Standard Processing takes about

15 days

to approve your application.
Rush Processing takes around

13 days

to approve your application.
Super Rush Processing takes about

10 days

to approve the online application.
How much is the online visa for Iran?
The cost is depending on what of the 3 options you choose, the standard, the rush, or the super rush. With each one of these options, we made it thinking on your trips, to do your travels faster.
Standard: With Standard Processing, the total cost is

USD $46.99

Rush: With Rush Processing, the total is

USD $76.99

.
Super Rush: With Super Rush Processing, the total is

USD $139.99

.
Can I trust iVisa.com?
Of course, we want to accompany you in your travel process for the Iran eVisa for Citizens of Brazil, by providing you with the necessary information for you to travel to Iran. You can learn more about us in our section reviews.
Where can I find more information?
If you have more questions about the Iran eVisa for Citizens of Brazilwe are available 24/7 for you with our fantastic customer support team.
iVisa.com Recommends
Iran is one of the most beautiful countries in the world. This country is located in Western Asia. The name of the country is both traditional and modern. The government of Iran is very liberal and open-minded. The people of Iran welcome all foreign visitors, whether it is for business or pleasure. For tourists, this is a great place to go on vacation. The country is rich in history and culture and offers a number of tourist attractions.
Naqsh-e Jahan Square is a beautiful place in Iran. It is an old royal residence of the Safavid emperors and is home to some of the most dazzling architecture in the world. You will be able to spend hours walking around the palace and admiring its many vases and floral artwork. There are also numerous museums and palaces in this city. The famous Golestan Palace is a world heritage site, so you will have a chance to see it in person.
The House of Tabatabaei is a popular tourist attraction in Iran. Built by the architect Ostad Ali Maryam in the 17th century, it is the most beautiful mosque in the country. The phoenix, a symbol of renewal, is prominent on many of the pillars of the house. In Persian, phoenix is known as 'Homa'. Whether you're in the city or the surrounding countryside, you can't miss this place on your trip to Iran.