Are you planning to go to Iran? Here at iVisa.com, we help you by giving you the information that you need for the Iran eVisa for Citizens of Canada.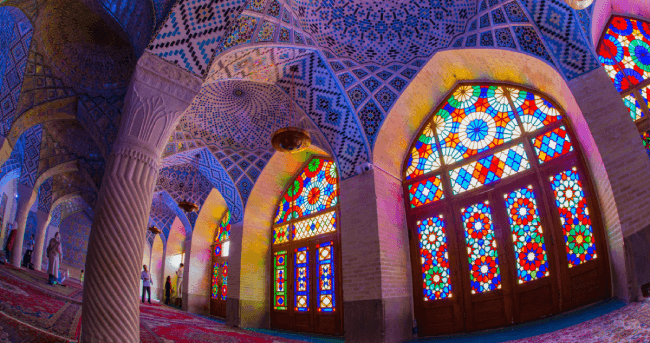 NOTE: We are not currently offering this service of Iran eVisa for Citizens of Canada, but we will be soon! Keep checking back for more information on prices etc.
Frequently Asked Questions
What are the COVID-19 restrictions to enter Iran?
As the COVID-19 restrictions are frequently changing, we recommend you check our product page to get up-to-date information about traveling to Iran.
What documents are required for an Iran evisa?
For the Iran eVisa for Citizens of Canada you need these documents:
An applicant photo.
A current valid passport, with at least 6-month validity.
A credit/debit card.
Can I enter multiple times with an Iran eVisa for citizens of Canada?
The Iran eVisa for Citizens of Canada is a single entry, and you can stay a maximum of 30 days in Iran.
How long does it take to process an Iran eVisa?
At IVisa.com we offer 3 options that adapt to your needs. It is up to you to choose the best option:
Standard Process (

USD $57.99

-

15 days

): this takes more time, but you will save money.
Rush Process (

USD $105.99

-

13 days

): This takes less time, but the cost is a bit more.
Super Rush Process (

USD $158.99

-

10 days

): this is the best option for travelers in a hurry.
How much is the cost of the online visa for Iran?
The cost depends on which one of the 3 options you choose, the standard, the rush, or the super rush.
Can I trust iVisa.com?
Of course, we want to accompany you in your travel process for the Iran eVisa for Citizens of Canada, by providing you with the necessary information for you to travel to Iran. You can learn more about us in our section reviews.
Where can I find more information?
If you have more questions about the Iran eVisa for Citizens of Canada we are available 24/7 for you with our fantastic customer support team.
iVisa.com Recommends
If you want to see what the Iranian culture is all about, then you have to visit the Islamic Republic of Iran. Also known as Persia, Iran is located in Western Asia. It is the home of Islam and the Persian language, and is one of the oldest languages on the planet. Today, Iran is one of the world's leading tourism destinations, with more than 80 million visitors every year. The country has a diverse history and culture, and is worth a visit.
A trip to Iran is the perfect opportunity to discover the rich culture and history of this country. Tehran is the capital of Iran, with over eight million residents. You can see some of the best museums in the world and explore the Golestan Palace, which is a UNESCO World Heritage site. The city also boasts a rich cultural heritage with mosques, art galleries, and bazaars, all of which are full of art and history.
Travelers can spend their days exploring the enchanting city of Tabriz. The capital city is chaotic, dynamic, and the most liberal place in Iran. This vibrant city has a history as far back as the 9th century and is home to many museums and art galleries. The Golestan Palace, which is the country's most famous structure, has been designated as a world heritage site by UNESCO. While you're in Iran, don't forget to enjoy the culture and traditions of the country.