There is no doubt that Iran is an admirable country with an inspiring landscape and gorgeous tourist attractions. However, getting into Iran may require you to get an Iran eVisa for citizens of Denmark. The process of obtaining your document would require a lot of time due to the extra steps that you may have to do by yourself. On the other side, you can choose iVisa.com, your travel helping hand, to get your Iran eVisa for citizens of Denmark in just 10 minutes.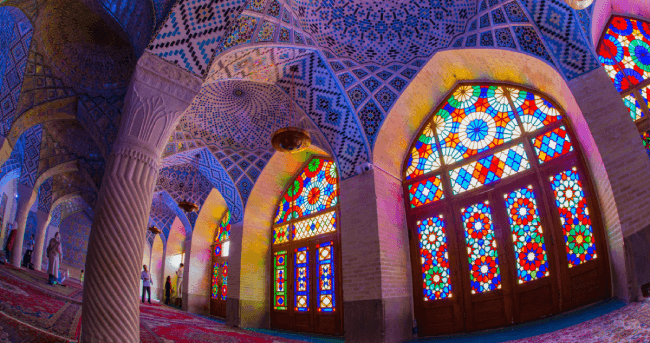 Find out more details about how to get your Iran eVisa for citizens of Denmark effortlessly with iVisa.com in our FAQS below.
Frequently Asked Questions
What are the COVID restrictions for entering Iran?
As the COVID-19 restrictions are frequently changing, we recommend you to check our product page to get up-to-date information about traveling to Iran.
What is the Iran eVisa for citizens of Denmark?
The Iran eVisa for citizens of Denmark is a single entry travel document designed to reduce the traditional processing time by just getting your visa online in fewer steps. In addition, it allows you to stay in Iran for 14 days from the moment you arrive in the country.
If you want to get your document with just a few clicks, you can choose iVisa.com for that purpose. Our professional team is ready to assist you right away!
What are the main requirements to apply for the Iran eVisa for citizens of Denmark?
You will need to provide the following details before applying:
Your email address.
Any of your debit or credit card to pay for the document fees.
A valid passport.
What are the processing costs for the Iran eVisa for citizens of Denmark?
Standard Processing Time (

USD $61.99

-

15 days

): You receive your document in an average waiting time for the lowest price.
Rush Processing Time (

USD $102.99

-

13 days

): You get your eVisa faster for a higher price.
Super Rush Processing Time (

USD $150.99

-

10 days

): It is the fastest alternative for a high cost.
How can I obtain the Iran eVisa for citizens of Denmark?
Filling out questionnaires with a hard-to-read language to get your travel documents is now part of the past! This is because iVisa.com reduced traditional procedures to just 3 steps:
First, complete the application form with your information. Once you do so, select the processing service that meets your needs.
Second, verify your data and continue with the payment.
Finally, upload your documents and submit your form.
Can I trust iVisa.com?
By all means! At iVisa.com, our main priority is to provide you with a high-quality service, so you don't waste your time doing time-confusing procedures by yourself. We also count on the best security system to protect your information, so there's nothing to worry about. For these reasons, our customers prefer our services as you can read in our reviews section.
I have other questions; how can I find out more about it?
If you have specific queries about the Iran eVisa for citizens of Denmark, don't hesitate to chat with our customer service agents. They are ready to assist you whenever you need it.
iVisa.com recommends
Iran is a country that you should visit at least once in your lifetime. You won't regret it due to its astounding architecture, culture, and delicious traditional foods. If you're considering going there, you may probably be thinking about which are the must-see places you have to go once you get there. For that reason, let iVisa.com be your travel advisor because we will recommend some of the most stunning places you cannot miss once you arrive in Iran.
Have you ever heard of the Golestan Palace? It is located in central Tehran and has been considered part of the UNESCO World Heritage. It was built in 1700, and it includes a lot of halls and other architectural beauties.
If you're going to Iran because of a pilgrimage, you have to go to the Imamzadeh Saleh Mosque. You will be surprised by its great colorful walls and its particular Arabic architecture. We highly recommend you go there at sunset. You may also need to dress appropriately by following the Muslim dressing code since it is a Muslim temple.
By just going to any place in Iran, you will have an unforgettable vacation.