There's no doubt that Iran is one of the prettiest travel destinations in the Arabian peninsula, and it attracts tourists like you. Nevertheless, you may need to apply for the Iran eVisa for citizens of Estonia to get into the country. It might be arduous if you decide to do it all by yourself, but you can choose iVisa.com and let our team help you with it. So forget about paperwork and time-consuming questionnaires and get your document with iVisa.com.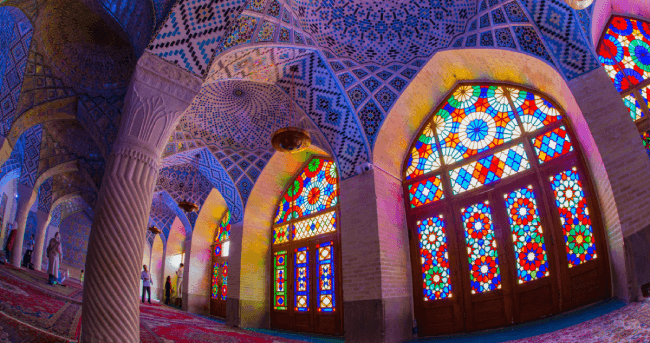 Find out all the details about the Iran eVisa for citizens of Estonia in our FAQs section, so you can be ready to apply.
Frequently Asked Questions
What are the COVID restrictions for entering Iran?
As the COVID-19 restrictions are frequently changing, we recommend you to check our product page to get up-to-date information about traveling to Iran.
What is the Iran eVisa for citizens of Estonia?
The Iran eVisa for citizens of Estonia is a single entry travel document that grants you full access to enter the country for two weeks from the moment you arrive. You can get it online by using iVisa.com. Our team will take care of the confusing steps while you complete our short questionnaire. Your document will be yours in less than you think!
What are the mandatory documents to apply for the Iran eVisa for citizens of Estonia?
You won't need more documents than the essential:
Your passport with at least 6 months of validity before your arrival to Iran.
Your email address.
Any of your debit or credit cards to pay the fees for your document.
How much does it cost to get the Iran eVisa for citizens of Estonia?
Standard Processing Time (

USD $61.99

-

15 days

): you get your eVisa in an average waiting time for an affordable price.
Rush Processing Time (

USD $102.99

-

13 days

): you receive your eVisa faster for a higher cost.
Super Rush Processing Time (

USD $150.99

-

10 days

): it is one of the most expensive alternatives for those in a hurry.
What do I need to do to get the Iran eVisa for citizens of Estonia?
Forget about those days when you had to spend time in confusing steps to get your travel documents. Instead, you will have to complete the following 3 steps that won't take more than 10 minutes to complete:
First, you will need to fill out the application form on our website with your information. Then, select the processing service that you like.
Second, pay for the service you will receive from us.
Third, upload the required docs and send your form.
Is iVisa.com a reliable option?
By all means! iVisa.com understands you may be concerned about your information. However, you have to know that our team implemented a high-security system to protect your data at all costs. You will also receive our service from our qualified team, who will take care of the paperwork while you wait patiently at home. If you want to have peace of mind, you can check our reviews from our customers.
How can I find out more information?
Don't hesitate to contact our customer service agents and clarify your doubts about the Iran eVisa for citizens of Estonia right away! Our team is available 24/7, so you will be ready to get your document.
iVisa.com recommends
Iran has been considered one of the most visited destinations within the Arabian peninsula due to its historical value and particular architecture. Travelers may be surprised by the myriads of attractions they may find. However, it is highly probable that you will not have enough time to visit all of those places in just one visit if you go there. For that reason, iVisa.com will recommend some of the activities in your next travel destination.
Would you like to visit one of the most colorful Mosques you have ever seen? Then, the Nasir ol Molk Mosque is where you need to go! Despite its small size, its stained glass is what you must see. We highly recommend you visit it in the early morning hours. Another temple that may call your attention may be Sheikh Lotfollah Mosque. It is considered one of the greatest masterpieces of Iranian architecture. It was built during the Safavid Empire in the XVII century, and it is well-preserved until nowadays.
You may also go to Eram Garden, which is part of the UNESCO World Heritage Sites.