Iran is now being chosen by most travelers worldwide due to its cultural and historical influence within the Arabian peninsula. If you're a tourist interested in visiting Iran, you may probably need an Iran eVisa for citizens of France. Getting it by yourself might not be an easy task. However, you can avoid headaches by choosing iVisa.com as your travel helping hand. Our team will take care of the procedure while you wait comfortably on your sofa.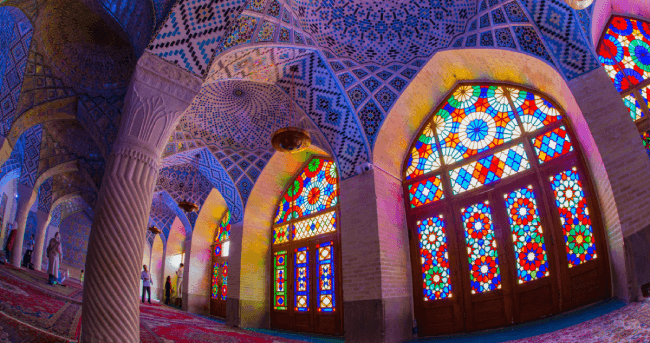 Check out more details about the Iran eVisa for citizens of France in the following lines.
Frequently Asked Questions
What are the COVID restrictions for entering Iran?
As the COVID-19 restrictions are frequently changing, we recommend you to check our product page to get up-to-date information about traveling to Iran.
What is the Iran eVisa for citizens of France?
It is a required travel document issued electronically and grants you access to visit Iran for two weeks once you enter the country. You may not use it more than once since it is a single entry document. Fortunately, you can get it online with iVisa.com without having to spend more than 10 minutes in the procedure. Our team will take care of the rest.
What are the required documents to apply for the Iran eVisa for citizens of France?
There won't be so many!
Your current passport, which cannot be close to expiring.
A valid debit or credit card as a means of payment.
Your email address.
How much does it cost to get the Iran eVisa for citizens of France?
Standard Processing Time (

USD $55.99

-

15 days

): For an average time waiting, you will need to pay the lowest price.
Rush Processing Time (

USD $103.99

-

13 days

): It the perfect option for those in a hurry who can afford a faster service.
Super Rush Processing Time (

USD $158.99

-

10 days

): you get your document right away, but you will have to pay the highest fee.
What do I need to do to get the Iran eVisa for citizens of France?
Applying for the Iran eVisa for citizens of France is pretty simple than you think! iVisa.com prepared 3 steps that may not take so long to complete. The best part is that you can start with the process from any mobile device of your preference.
First, answer the application questionnaire with your info, and then choose the processing service that meets your goals.
Second, verify your data has no errors and then continue with the payment.
Third, upload all the required items and submit your form once you want to begin with the process.
Is iVisa.com a reliable option?
There is no doubt that iVisa.com is a trustworthy option for those who need some guidance when getting their travel documents. Our security system meets all possible criteria to protect your information from any third parties. You will also receive our service from our qualified team. For these reasons, our customers feel satisfied with our provided assistance, as you can read in our reviews section.
How can I find out more information?
Don't hesitate to chat with our customer service agents at any hour of the day. They are ready to clear your doubts about the Iran eVisa for citizens of France. You can also send them an email to [email protected] if you prefer so.
iVisa.com recommends
Are you considering visiting Iran soon? If that's the case, you are choosing one of the most stunning countries within the Arabian peninsula! Although visitors usually go to the typical tourist attractions, Iran has so much to offer for anyone wishing to learn about their culture and history. That's why iVisa.com, your travel helping hand, will recommend some of the must-see tourist attractions you cannot miss. Please, keep in mind that you may need to visit Iran more than once to discover all of the tourist attractions you will find in the country.
Have you ever heard of the Dome of Soltaniyeh? It was built during the Mongol Empire in the 14th century, and it is a tomb. For most historians, it was the main inspiration for creating the Taj Mahal centuries later. The Imam Khomeini mosque is a Muslim temple that you must visit at least once you arrive within the country. It follows the same Iranian pattern that you usually find in the different temples throughout the country. Ensure to follow the dressing code when entering any of these places.