Iran is the perfect destination for all travelers interested in learning more about the Persian inheritance preserved in their culture. If you're one of those venturous tourists who would love to visit Iran, you will need the Iran eVisa for citizens of Hungary. It is easy to hate paperwork, especially if it is in a hard-to-read language. It is why iVisa.com is what you're looking for. We will help you obtain your document by spending less than 10 minutes from any mobile device you prefer.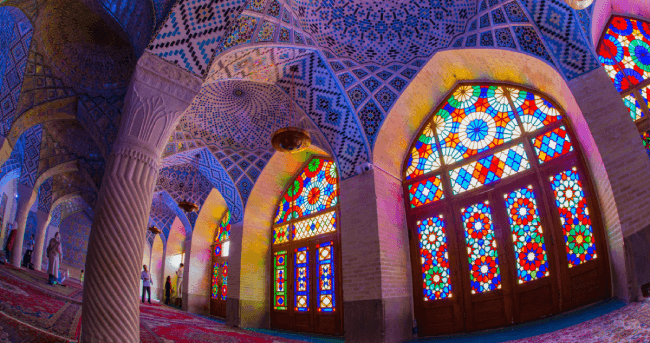 Learn more about obtaining your Iran eVisa for citizens of Hungary with iVisa.com.
Frequently Asked Questions
What are the COVID restrictions for entering Iran?
As the COVID-19 restrictions are frequently changing, we recommend you to check our product page to get up-to-date information about traveling to Iran.
What do I need to know about the Iran eVisa for citizens of Hungary?
It is an electronic travel document implemented by immigration authorities to grant access to its holder for 2 weeks from the moment they enter Iran. It is only valid for a single entry. You will need to get it before your trip to apply online with iVisa.com and obtain your Iran eVisa for citizens of Hungary with our visa experts' guidance right now.
What are the requisites to apply for the Iran eVisa for citizens of Hungary?
You will need to follow the next list of items when obtaining your travel permit.
Your email address.
Any debit or credit card that you can use to pay the fees.
A digital copy of your passport.
What are the processing costs to get the Iran eVisa for citizens of Hungary?
Standard Processing Time (

USD $61.99

-

15 days

): For an average time waiting, you will have to pay a lower price.
Rush Processing Time (

USD $102.99

-

13 days

): You receive a faster service for a higher price.
Super Rush Processing Time (

USD $150.99

-

10 days

): It is the quickest alternative for those in a hurry.
How can I apply for the Iran eVisa for citizens of Hungary?
By choosing iVisa.com, you will not need to follow confusing steps that would take some time to complete. Instead, we prepared the following 3 steps:
First, answer a set of questions in your application form with general information about yourself and your trip. Then, select the processing service that you like.
Second, double-check your information and continue with the payment method.
Third, upload all required documents and submit your form once completed.
That is everything you will need to do on your side! Our team will process your request, and they will submit your Iran eVisa for citizens of Hungary to your email address once it is ready.
Can I trust iVisa.com?
Absolutely! iVisa.com is what travelers prefer when choosing an alternative to avoid time-consuming questionnaires. We implemented the best security measures to prevent leaks to third parties together with a high-quality service for our customers. For those reasons, our customers are satisfied with our assistance, as you can read in their comments in our reviews section.
I have more questions, how can I find out more about the Iran eVisa for citizens of Hungary?
You can chat online with our customer service agents, who will love to clarify all your doubts whenever you need it.
iVisa.com Recommends
Are you interested in visiting Iran soon? It is one of the best decisions you can make when exploring the Arabian peninsula. Although travelers may be required to meet specific criteria when entering Iran, you will be surprised by its wonderful landscapes and its fascinating buildings. If it is your first time traveling to Iran, you might not know where to go first. That is why iVisa.com has designed a list of places that you have to visit when entering Iran. Take notes and prepare for your trip.
As part of the Persian inheritance in the country, you have to visit the Golestan Palace. It used to be the royal residence for centuries during the Kajar and Pahlavi dynasties. It has been recognized as a UNESCO World Heritage Site since 2013.
If you are a big fan of history and would love to learn more about the old Silk Road, you must go to Kashan. Most of the city is surrounded by old buildings where merchants used to stay for a short time or close their agreement with their customers.