Iran has become the first option to visit when going to the Arabian peninsula. Its culture, history, and gastronomy attract thousands of tourists worldwide. If you're one of them, you will need an Iran eVisa for citizens of India. We know that paperwork is just a headache for you. That is why iVisa.com is the perfect alternative to avoid confusing steps to get your document by just applying online. Our experts will extend their helping hand, so you avoid any paperwork that may be stressful for you.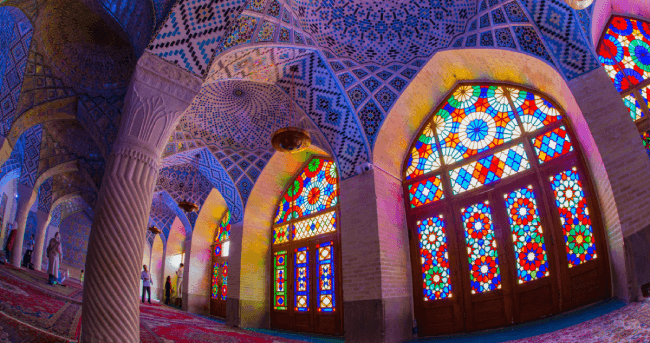 Learn more about the
Iran eVisa
for citizens of India in our FAQ below.
Frequently Asked Questions
What are the COVID restrictions for entering Iran?
As the COVID-19 restrictions are frequently changing, we recommend you to check our product page to get up-to-date information about traveling to Iran.
What do I need to know about the Iran eVisa for citizens of India?
It is a mandatory travel permit that is granted once you arrive within Iran, and it allows you to stay in the country for 14 days. You will need to get it online before your arrival within the country. Otherwise, your access would be denied. You can apply online with iVisa.com by filling out a short questionnaire that would take less than 10 minutes.
What are the requisites to apply for the Iran eVisa for citizens of India?
You will need the basics to obtain your document:
The email address you usually use, so you can receive our message when your document is ready.
Any of your debit or credit cards to pay for your document.
Your passport.
What are the processing costs to get the Iran eVisa for citizens of India?
Standard Processing Time (

USD $57.99

-

15 days

): In an average waiting time, you receive your Iran eVisa for the lowest price.
Rush Processing Time (

USD $105.99

-

13 days

): You get your eVisa faster for a higher price.
Super Rush Processing Time (

USD $158.99

-

10 days

): It is the fastest alternative for a high cost.
How can I apply for the Iran eVisa for citizens of India?
It is not a difficult procedure at all. Instead, you will need to complete 3 steps prepared by our team. You can complete it from your sofa's comfort.
First, answer the application form with details about yourself and your trip. Once you do so, select the processing time that you prefer.
Second, ensure your information is correct and continue with the payment method.
Third, upload any required documentation (if needed) and submit your form. Our team will process your request and you will receive a notification once it is all done.
Can I trust iVisa.com?
Indeed, you should! At iVisa.com, we provide our customers with the highest security measures paired together with the best service, so you can obtain your travel document easily. Our experts will process your request once you submit your form, and they will send your document once it is ready. In addition, you can check what other customers have to say about it in our reviews section, so you have peace of mind.
I have more questions, where can I find more information?
Feel free to get in touch with our customer service team whenever you need guidance and clarify your doubts about the Iran eVisa for citizens of India. You can also send them an email at [email protected]
iVisa.com Recommends
Did you know that Iran means "Land of the Arians" in the Persian language? This country is one of the most beautiful places in the Arabian Peninsula. It is well-known worldwide for having one of the largest oil reserves, so it is popular for doing business. However, it also has different tourist attractions for those who would love to learn more about their history and culture. If you're one of them, you may need some guidance on where to go first. That is why iVisa.com will recommend some exciting attractions for your next adventure.
Let's begin with Isfahan. This is one of the most beautiful cities of all and has magnificent places that will leave you with your jaw dropped. When you arrive in this city, you can find places like the Naghsh-e Jahan Square, the Ali Kapoor Palace, the Imam Mosque, and the Sheikh Lotfollah Mosque. Another city not to be missed is Shiraz. Here you will find castles, mosques, bazaars, and Hamam. In your schedule, you have to wake up early in the morning to go to the Nasir-al-Molk mosque and see its colorful stained glass.