Visiting Iran sounds like an excellent plan for those interested in having an unforgettable travel experience. If you're an intrepid tourist who plans to go to Iran, make sure to get the Iran eVisa for citizens of Iraq. The process might be confusing and arduous due to its ambiguous language. Luckily, iVisa.com is ready to help you get your travel document effortlessly. So forget about traditional paperwork and apply online with iVisa.com.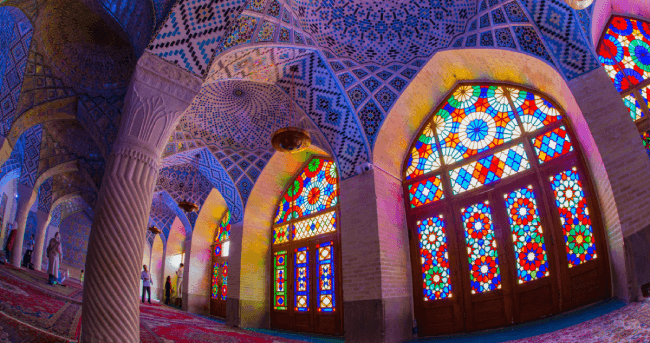 Check out more information about the Iran eVisa for citizens of Iraq in the following FAQs.
Frequently Asked Questions
What are the COVID restrictions for entering Iran?
As the COVID-19 restrictions are frequently changing, we recommend you to check our product page to get up-to-date information about traveling to Iran.
What do I need to know about the Iran eVisa for citizens of Iraq?
The Iran eVisa for citizens of Iraq is a mandatory travel permit that is only valid for a single entry, and its holder can visit Iran for 2 weeks. You can get it online and avoid confusing steps by choosing iVisa.com. Our professionals will help you obtain it while you wait comfortably at home.
What are the requisites to apply for the Iran eVisa for citizens of Iraq?
You won't need to spend time finding the following essential items you will need to keep in mind when applying for the Iran eVisa for citizens of Iraq.
The current passport that you use with 6 months of validity.
Any of your debit or credit cards.
Your email address.
What are the processing costs to get the Iran eVisa for citizens of Iraq?
Standard Processing Time:

15 days

-

USD $40.49

.
Rush Processing Time:

13 days

-

USD $72.99

.
Super Rush Processing Time:

10 days

-

USD $110.99

.
How can I apply for the Iran eVisa for citizens of Iraq?
It is a piece of cake! You won't need to spend more than just 10 minutes applying. That is why our remarkable team prepared 3 steps that you can complete on our platform.
The best part is that you can get your document pretty simple.
First, fill out the application questionnaire with relevant information about yourself. Once you do so, select the processing service that you prefer.
Second, make sure your information has no typos and continue with the payment method.
Third, attach all the required items and submit your form.
Can I trust iVisa.com?
Sure! At iVisa.com, our priority is to provide you with outstanding service with the highest security standards. It is why our platform will safeguard your information from third parties, and our team will process your request almost immediately.
You can verify all we're saying by checking our reviews section from our satisfied customers.
I have more questions; how can I find out more about it?
Don't hesitate to get in touch with our customer service agents who will solve any queries about the Iran eVisa for citizens of Iraq. They are available at any time.
iVisa.com Recommends
Iran is one of the most fascinating countries with stunning views and attractions. So if you've decided to visit Iran soon, then you'll have one of the most exciting travel experiences that you can ever imagine. Nevertheless, you might probably be hesitant about where to go first. That is why iVisa.com will recommend some of the most thrilling tourist attractions that will make your experience more enjoyable. So pack everything up because Iran is waiting for you.
Once you arrive in Tehran, the country's capital city, you will have to go straight to Golestan Palace. It is considered an architectural masterpiece of the Qajar era built during the 1500s. It has become a museum and shows how the monarchy used to live for over 300 years. It incorporates Persian aesthetics together with modern technology. You will feel like a royal once you come here.
If you're someone who loves history, you must go to Persepolis. In this exact place, you will go back in time during the Achaemenid Empire. This city was founded by King Darius the Great centuries ago. You will find the different ruins and learn more about Iranian historical heritage.